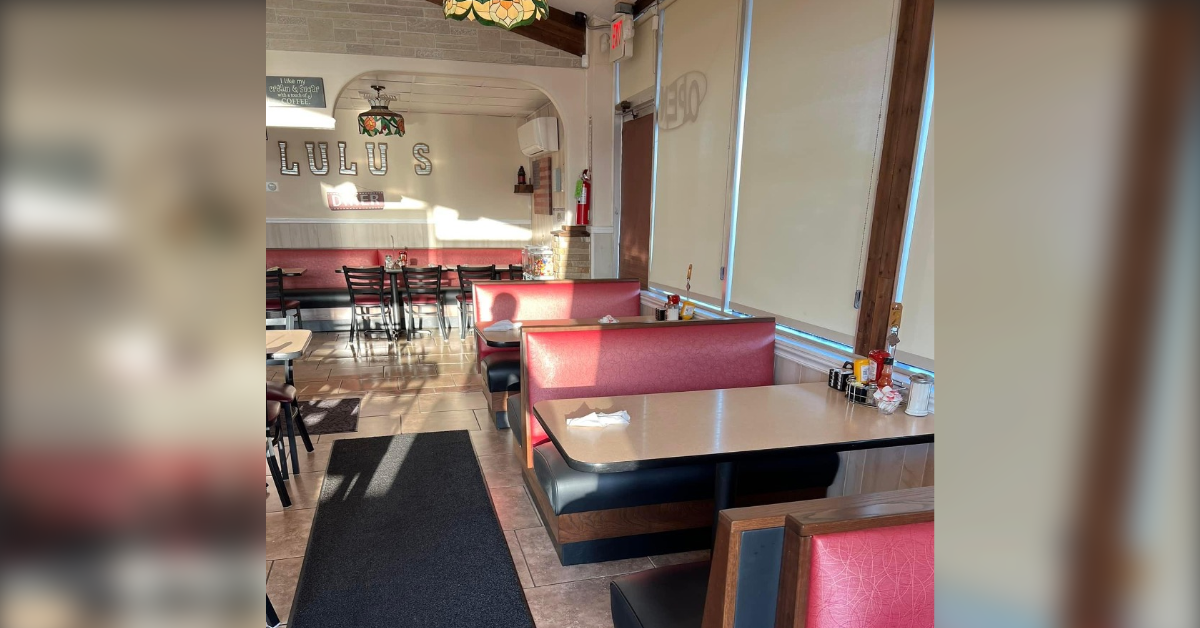 Experience the Hidden: Lulu's Diner – A Good Meal in a Good Place
With the state of the economy, as it is, it is easy to expect a business to favor its bottom line over the welfare of its customers and its community. But Lulu's Diner, a local Springfield eatery, is not like most businesses. On Feb. 1, it greeted its Facebook followers with the following message:
"Attention, Brothers and Sisters of Springfield we have meals for everyone that can't afford one you are always welcome at Lulu's bring your little ones we got you every day of the week happy stomachs is what we are here for God bless all and thank you for all the support"
This remarkably charitable gesture is not even the first time Lulu's has done something like this. In December of 2022, because of the inflation problems in the United States and an outbreak of the bird flu, the price of a dozen large grade A eggs more than doubled on average. For a restaurant that specializes in breakfast, brunch, and lunch dishes, eggs are a staple of Lulu's supplies.
On Facebook, Lulu's Diner, Springfield, left this message for its 6.6K followers,
"Attention to all do to everything going up we are not raising our prices. I repeat we are NOT why because we care and because we love our customers and our business just the way it is"
The diner is open seven days a week between the hours of 6 a.m. to 3 p.m.  That is about half as long as a famous national corporate chain, like Denny's, was open, which had already shuttered its doors in Springfield. The owners are Landi and Klorida Skenderi, and they already have one diner in north Edwardsville.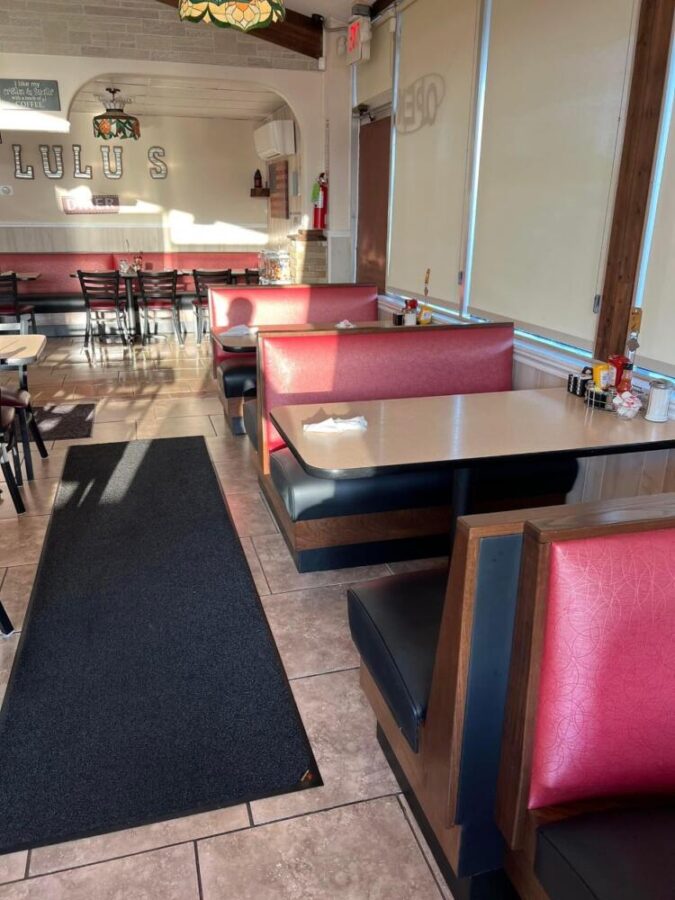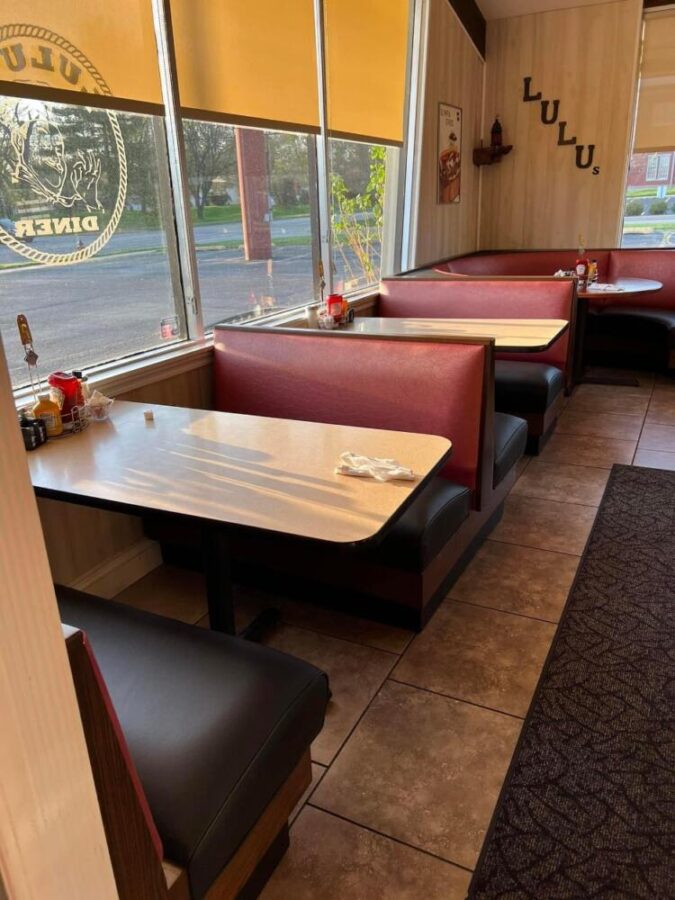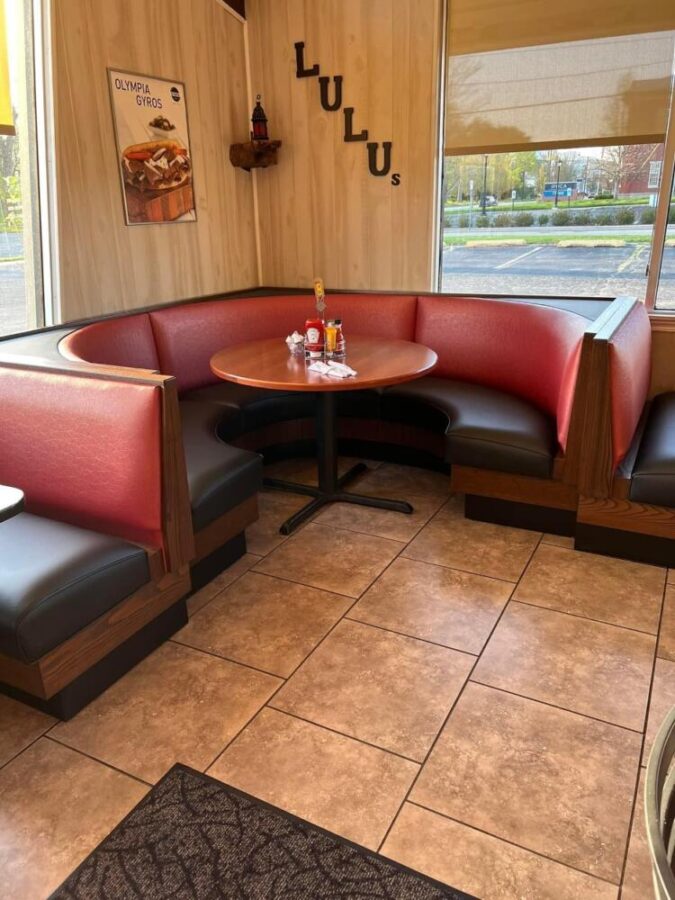 I called to get an interview with the managers or owners of the restaurant. When I called, the manager was too busy to answer the phone because one of the cooks did not show up, and he had jumped in to cook. I left my phone number but did not receive a callback. So I decided to head up there myself.
Traveling is not easy for me as I am visually impaired. But I had figured out the easiest route by bus to 608 S. Ninth St. by using the SMTD Move app. From UIS, take the 11 bus, which drops you a block away. In addition, if it's not too crowded, I tell the driver where I want to go so they look out for me. When I told the driver I wanted to go to Lulu's, he remarked that they had good food there and was somewhat surprised that they would give away meals.
"But it's like them," the bus driver said.
After about a block walk, tucked behind a Marathon gas station, was Lulu's Diner. I walked into the place and was greeted by a sandwich blackboard with the daily specials written in chalk on it. After a few minutes, I realized that you were expected to seat yourself. A kind customer came up and asked me if I needed help with a seat. I took her arm, and she led me to an empty four-person seat.
My server came up to me; she was wearing all black, with an open, sparkling heart on her t-shirt. After realizing I was visually impaired, she asked me if I needed a menu. I told her just to tell me some of the brunch specials.
I ended up getting a Mexican skillet. The potatoes were crispy, the peppers were crunchy, and it was cheesy and spicy. And the scrambled eggs on top were a literal chef's kiss. They are known for Americana food, and I can see why.
When I went to pay and maybe inquire about an interview, I learned all I needed to know. My same server was now manning the register. She told me that she wanted to pay for my meal. I told her she didn't have to, but she insisted. I asked if she was the manager, and she informed me she was the owner, Klorida Skenderi.