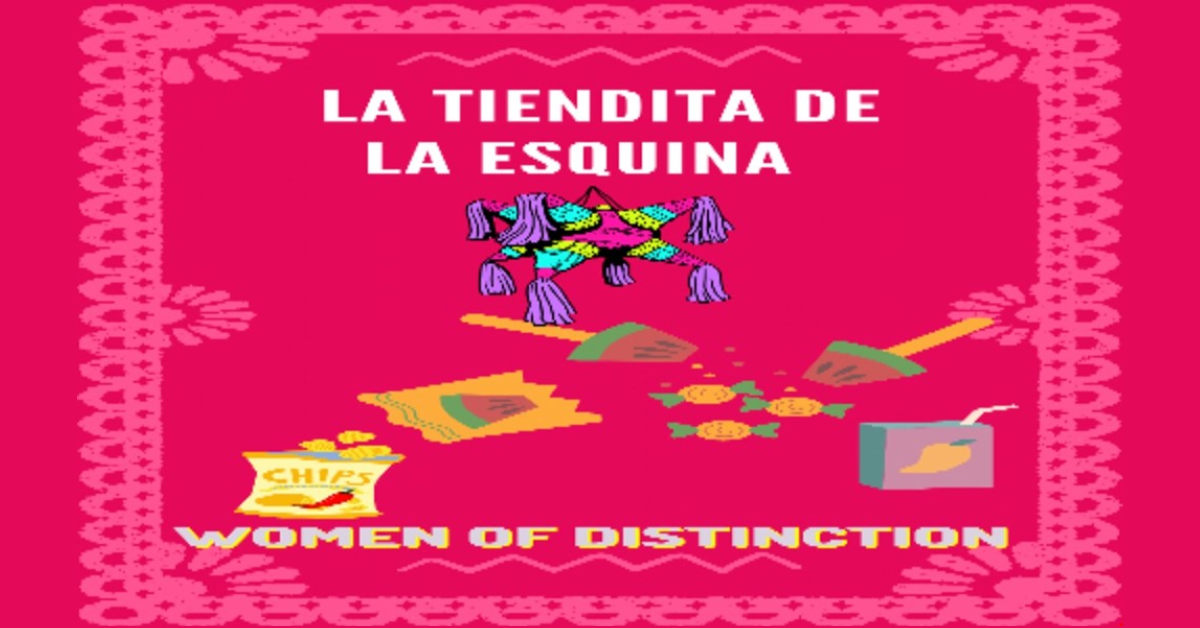 La Tiendita de La Esquina
Students lined up to purchase various Mexican snacks and candies as they went to and from their classes on Tuesday, April 25, as Women of Distinction at UIS transformed the Student Union north entrance table into La Tiendita de la Esquina, the corner store.
"They vary from spicy, tamarind, peanut, also it goes into marshmallow chocolate. And also, we have shortbread cookies, little cakes, and cookies as well," said Fatima Velasco, an accounting major.
Mexican candy frequently uses a less hot chili pepper version to get its unique taste. Chili pepper was first incorporated in Mexico to make cocoa beans less bitter. Chili peppers have been known to increase focus and lead to weight loss because it speeds up metabolism.
Mexican candy also features far more cream and rougher textures. Mexican sweets are famous for using sweetened condensed milk, similar to dulce de leche, which means candy from milk. It gives a more caramel flavor.
Tamarind is also a favorite in Mexican sweets. Tamarind is a pod-like sweet and tangy fruit. It is a good source of magnesium and has more calcium than most other plant sources. It is commonly used in India and is indigenous to the African continent.
It is common in Mexican and Latin cultures for families to always eat meals together. Traditionally, small corner stores were seen as the center of the Mexican economy, a place where neighborhoods shared relationships. The snacks were obtained in the Chicago area. Cook County has the third largest Latin population in the United States.
Women of Distinction at UIS is selling these Mexican snacks in order to provide more events on campus. They had previously set up the corner store earlier in the semester as well as a tote bag fundraiser. For many students, this was their first time sampling Mexican snack foods, and they had many questions about them.
"To even share the culture with people who have never seen the culture, they ask what the snacks are, what they consist of, it's interesting. And it's nice to share our culture with others on campus. We're living together," Velasco said.
According to this article from Wathi.org, food is a means of retaining cultural identity. People from different regions originally ate food from those regions, and those likes and dislikes influence the way that they cook, eat, and snack. Food is the means of relating and sharing cultural backgrounds, religions, and identities.  Not only does selling snacks share culture, but it also makes good business sense.
According to an article by Inspira, Americans have increased their snack food purchasing. Almost one-third of Americans answered their survey that they have increased their snack buying. The convenience of packaged foods, comfort from stress, and price inflation have been cited as reasons for the increased snacking.
The fundraiser was able to process both cash and digital payments. Students came up to the table, sorted through the various snacks, and paid. While some opened their wallets, the rest pulled out their phones and transferred the amount to the event coordinators.
Study with Women of Distinction on Wednesday, May 3 at 8 p.m. in Brookens 230A.
Contact Women of Distinction HERE.