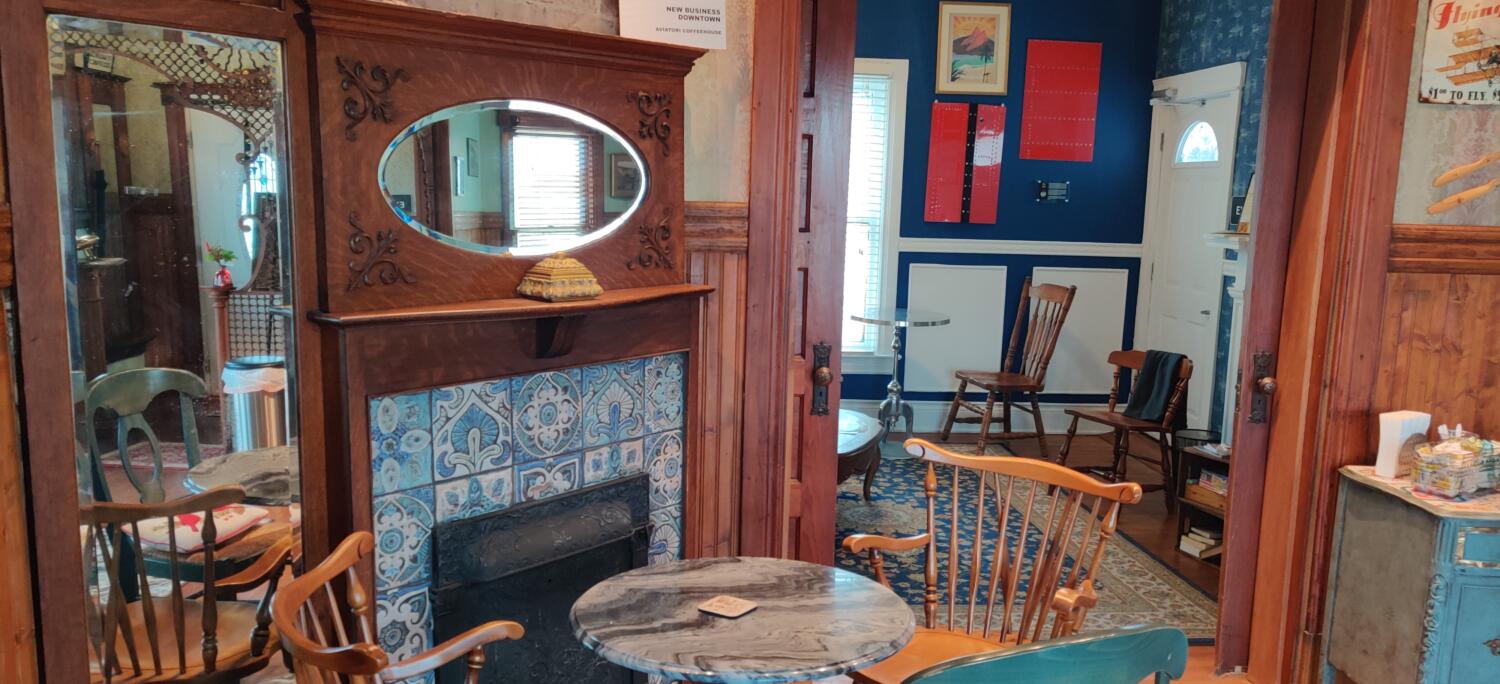 Experience the Hidden: Aviatori Coffee House
Aviatori Coffee house sits quietly at the intersection of Logan and Jefferson St. In Springfield. When you walk into Aviatori, you are greeted by the smell of freshly-pulled espresso and a near-maximalist interior design style. The coffee house is full of beautiful dark wood, rich blues, and aviation memorabilia. Soft jazz plays throughout the store, enticing you to sit on one of the many vintage-style couches. Aviatori feels like walking through a snapshot of history. The owner, Juliana Turchetti-Koppick, is as charming and engaging as her shop's interior. I sat down with her to discuss the history of this building and her business.
Juliana is a person who finds passions and runs with them. She discovered a love of flying at a young age in her hometown of Manis Gerais, Brazil, where she would watch airplanes fly over the sky, wondering what it would be like to be on one of those planes. Her first flight was taken as a flight attendant, and from that moment, she knew, "Yes, this is where I am supposed to be." Funding her pilot's license by working as a flight attendant, Juliana learned to fly from commercial planes (such as a Boeing 737) and eventually became certified as an agricultural crop duster. Upon moving to Canada and eventually to the United States, she found it difficult to find coffee that tasted good. Being from Brazil, coffee was a part of her everyday life. She fondly remembers drinking it as early as the age of four. She described how it was commonplace for families to have coffee trees in their backyard and roast their beans on the stovetop. The artisanal process brought out the drink's flavor, partly due to freshness and partly due to the local source. While she enjoyed coffee from a young age, she did not notice how much influence it had on her until later in her adult life. Aviatori coffee house was created to be the intersection of her love of flying and her cultural love of Brazilian coffee.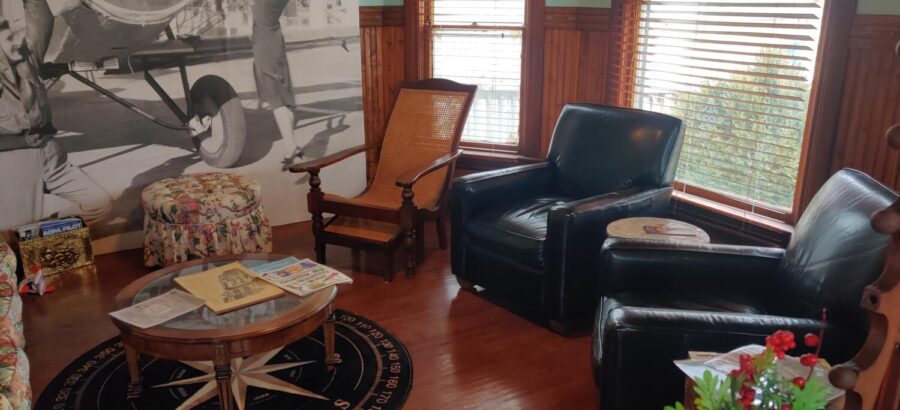 To emphasize her love of flying, the shop's interior is decorated with aeronautic memorabilia. Juliana pointed out some of her favorite pieces. "The Hull was donated by an Italian pilot. He is an aerial firefighter who flies a CF-415, the same plane that hull comes from. That's the plane I dream of flying in the future." A friend donated the "Charles Lindbergh tapestry – it was his parents'. I believe it was made in 1927. He didn't want to donate it to any random place, he wanted it to be special, and this place is special." Most of the decor was donated to her by friends, family, or other airplane enthusiasts. One aspect of the shop that is particularly lovely is the display of antique tiles on the walls. The coffee shop was originally built in 1901 by an Italian immigrant. In 2019, the original owner's grandson converted the building into a café, which eventually ended up in the hands of Juliana. The building preserves history while emulating Juliana's personality.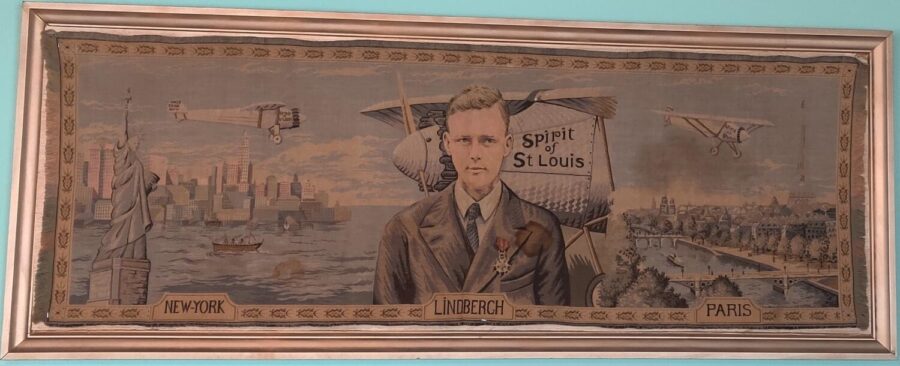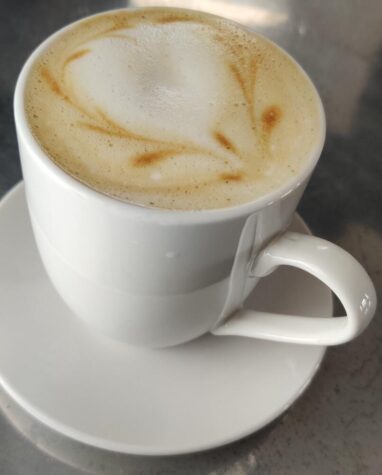 Finally, the best part of Aviatori is the coffee itself, sourced from a co-op back home in Manis Gerais. With the first sip, you can taste how full-bodied the flavor is without being bitter. It has a natural sweetness to it, making a perfect latte.  "There are two different types of coffee plants – Robusta and Arabica. Robusta is cheaper to produce, more caffeinated, and grown at sea level. Arabica is grown at a higher altitude, is less caffeinated, and is slightly more expensive to produce. We buy Arabica beans." This factor plays out in the flavor profile; in cheaper coffee, you can taste an almost burnt flavor to the drink. The lightness of the Brazilian coffee beans adds tremendously to the drink, decreases acidity, and adds an earthy dimension to the coffee. Over the few hours I was at Aviatori, I tried several drinks. The first was a standard latté, and the second was the house special, a drink called Brazilian espresso. This specialty drink starts with dulce de leite and has a double espresso pulled over it.
As the espresso drips into the cup, the dulce de leite mixes, sweetening the drink ever-so-slightly. I have never had a drink like this; for true espresso fans, this is a must-have. In addition, Juliana makes fresh Pāo de Queijo, a roll made of cassava flour and cheese, which is phenomenal. Everything tastes homemade in the best way possible. Aviatori is for coffee enthusiasts – as well as average students looking for free Wi-Fi and gram-worthy photography.