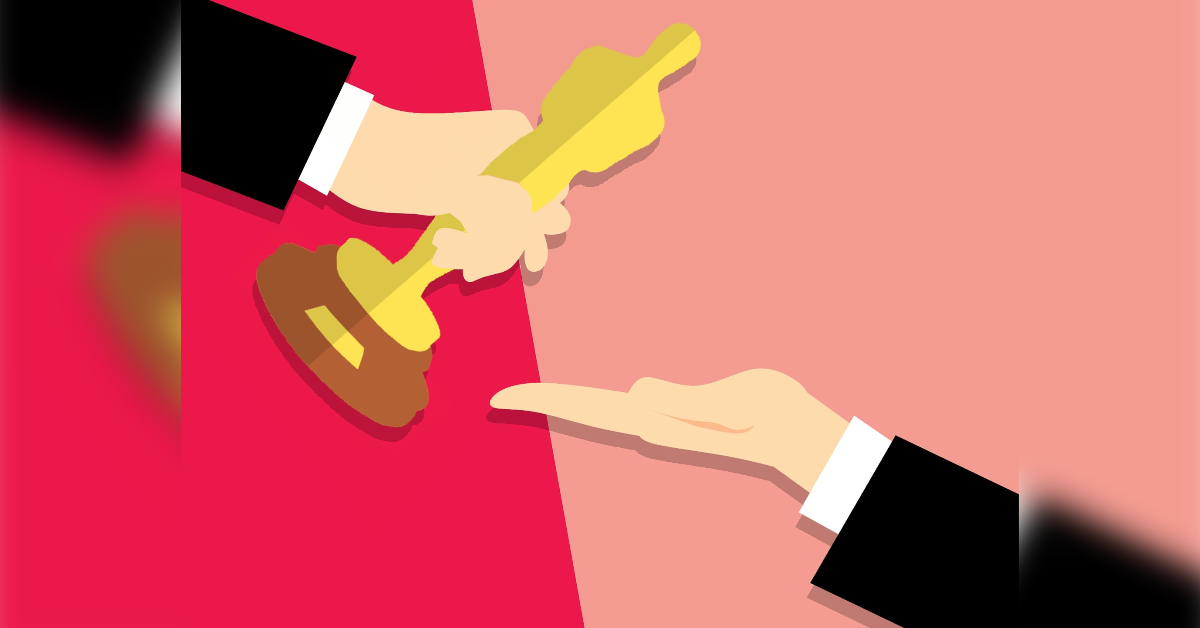 Why Are Horror Movies Ignored at the Oscars?
The 95th Oscars took place on Sunday, March 12, 2023, and was an exciting night. It is one of the biggest nights in Hollywood, a night to recognize the year's biggest movies. Some things were predictable, like Everything Everywhere All at Once winning a lot of the big awards like Best Picture, Best Director, Best Original Screenplay, and a few others. But there were also some surprising moments like Jamie Lee Curtis winning Best Supporting Actress. Despite your opinion on the matter, it's fair to say we were all surprised by that outcome. But overall, it was a decent night with no unexpected mishaps.
But something that has been weighing on my mind is the lack of recognition of horror movies at the Oscars. Occasionally, horror movies receive a nomination, and on rare occasions, they have won, like Get Out, Phantom of the Opera, and The Exorcist, to name a few. But these movies rarely win awards for Best Picture or even get a nomination, to begin with. I know that the horror genre can be questionable. I have seen my fair share of awful horror movies. Whether because of a bad script or bad editing is debatable. But there are good horror movies, and these last few years have provided us with some great, Oscar-worthy horror movies. So, I want to give some recognition to my top three horror movies released in 2022.
1. X, directed by Ti West
You have probably heard of this movie – it was very popular online last year and still is today. This movie falls under the slasher category and is the raunchiest of the bunch. But it is an excellent movie. Distributed by A24, the company that released many popular films like Moonlight, Lady Bird, and this year's big winner, Everything Everywhere all at Once. X is an example of a movie so dumb and funny that it's good. It stars many familiar faces like Mia Goth, Brittany Snow, Jenna Ortega, Martin Henderson, and many others. It follows a group of young adults in rural Texas who stay in a house with an elderly couple. They shoot an adult film while staying there but encounter some weird occurrences. If you've been online this past year, you have probably seen the memes and reaction videos for this movie and its prequel, Pearl. I would call it the internet's favorite horror movie. Again, the movie itself is kind of dumb, but it has a lot going for it, like a great original score, costume design, and special effects. It is a period piece that takes place in the '70s, and the production does a great job with that. The movie might make many people cringe, but I think it is worth watching. It might be something new for you.
2. Barbarian, directed by Zach Cregger
This movie was released in September and stars Georgina Campbell, Justin Long, and Bill Skarsgard. This movie does follow a basic horror movie formula: the main character moves into a strange house in a strange place, and bad things happen. But the movie was surprisingly funny and entertaining. I'm noticing a pattern with more horror movies leaning toward horror comedy now. This only works if the writers and directors are aware of how ridiculous the plot is and try not to be too serious. This movie is a great example of that. But in all seriousness, Barbarian is a solid horror movie. Something about it draws the audience in, and you are compelled to watch. Besides saying it was a great movie, it was also very successful at the box office and was one of the top movies across all streaming platforms last year.
3. Prey, directed by Dan Trachtenberg
This movie was released to Hulu in July of last year, and it stars Amber Midthunder, Dakota Beavers, Dane DiLiergo, and Michelle Thrush, among others. If this name sounds familiar, it's probably because you know of the Predator franchise. This movie is the fifth film in the franchise, but the action takes place before the events of the first four films. I have opinions about movies that play as continuations, especially older films. I believe that some things should be left alone. But this movie fits in very nicely with the franchise and serves as a great prequel. It still has all the monsters and action from the original films, a great story, a wonderful leading lady, and a final girl who is the recipe for a great horror movie. The film also gives a representation of Native Americans (or a fictional version of them), which I think is a wonderful thing. Prey is a visually stunning movie, and I would recommend it.
These are just a few examples of horror movies from last year. There have been great horror movies since the film's beginning, and, of course, there will be more. But along with the dumb fun horror movies, some rare gems deserve more recognition. As an avid horror movie watcher, I hope they receive those awards in the future.