Eating My Way Through Anchorage
Anchorage has beautiful scenery surrounding it. The town itself— as I mentioned previously— isn't too pretty. The food mirrors this image. It may not look like a culinary masterpiece. It may not be perfectly ornate like a famous chef might prefer, but it delivers incredible taste, most of the time.
I ordered most of the food through Uber Eats. I know this is sacrilege, but I didn't want to go around town, and I had to focus on telling jokes most of my stay in the land of moose and muskox. When I did get the chance to go out to eat, the food was incredible. Anchorage has good eats.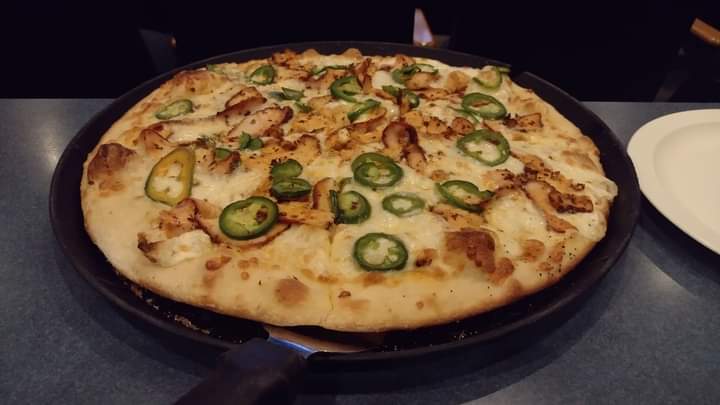 The biggest surprise was the quality of pizza in a town so far away from pizza meccas in New York City and Chicago. I enjoyed the two big-name pizza joints in town.
Moose's Tooth Pizza and Pub and Bear Tooth Theatre Pub, both owned by the same company, were both great spots. Moose's Tooth is the far more known grub spot. It has been featured on many best-of lists. The difference between the two spots is nominal, other than Beartooth being a movie theater as well.
Beartooth is old school. The venue will show anniversary runs of movies—the week before I came, they were doing the 40th anniversary of Scarface, but they also show local features and big national flicks.
I went and saw the new M. Night Shymalan film, Knock at the Cabin. The movie was uneven. The pizza was fantastic. The spicy picante chicken pizza had blackened chicken, jalapeños, cream cheese, chili flakes, mozzarella, and provolone. The heat from the pizza lingered in a perfectly balanced way. The restaurant also included its own homemade root beer, which I would not recommend because it tasted a little flat, but they will serve you beer at your seat in the theatre. I would recommend that.
Overall, I'd give Bear Tooth Theatre Pub a 273 out of 300 ratings.
Old-school fried chicken seems easy to make until you've tried a place that screws it up. Lucky Wishbone doesn't do that. Their chicken has been pan-fried since 1955. They do it right.
The restaurant is an old-school staple that feels like it should be a food spot in "Riverdale." The employees are friendly, and everything tastes like southern mom cooked it up with care. The chicken was juicy, tender, and incredibly flavorful. The cornbread melted in my mouth. The mashed potatoes had the perfect amount of pepper. Not pictured was a malt.
The restaurant has so many different types of malts and milkshakes that they don't even include the flavors on the menu. The waiter told me, "Just ask for a flavor, and I bet we got it." I tried vanilla. Not very adventurous, I know, but it was the richest ice cream I ever had. I couldn't finish it. It was so damn good that I felt like I needed a cigarette after it.    
Overall, I give Lucky Wishbone a rating of 273 out of 300.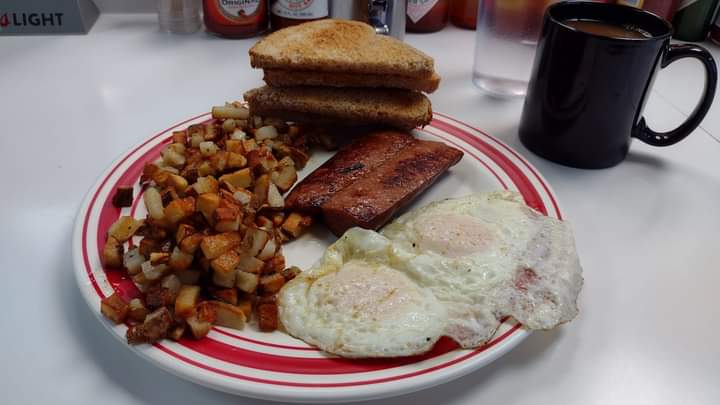 Breakfast is life. The most important meal of the day kicked my rear into gear for sightseeing at the Alaska Wildlife Conservation Center. White Spot Cafe filled me up with nosh until I waddled out their doors.
Reindeer is actually just domesticated caribou. I enjoyed eating Rudolph's bullies a lot. Reindeer sausage has a lot more kick than regular sausage. The meat also is way less gamey than deer meat. The decor of the restaurant told a story. Order your food and don't be an asshole, is how that story went. The only bread available was wheat. Don't ask for anything else. I like this kind of place, but if you don't, then I get it.
Apparently, Thursday is a slow morning for the downtown eatery. There were only two patrons, including myself, in the cafe. I enjoyed chatting with the former marine cooking up my meal. I wish I would've gone during lunch because halibut is the restaurant's specialty. The cook told me he could make me it for breakfast, but fish for breakfast is a step too far.
Overall, I give White Spot Cafe a 273 out of 300.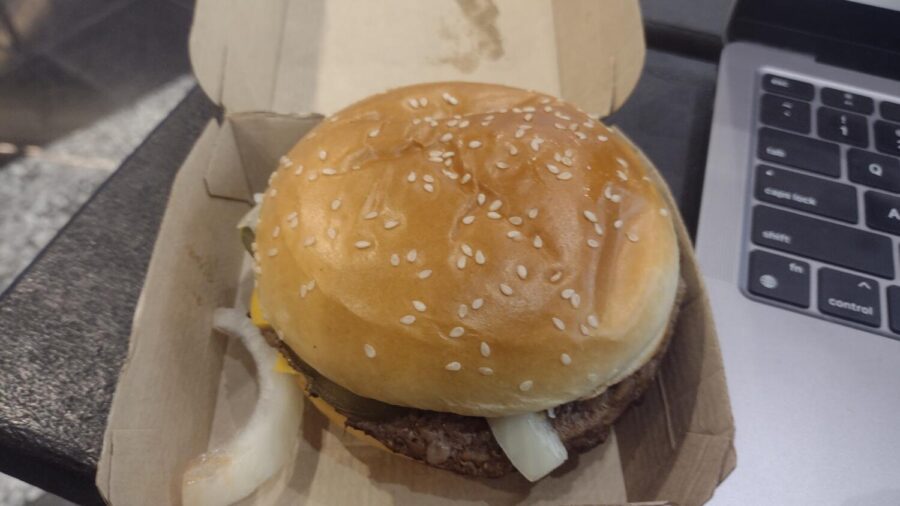 I needed some grub before my 11 p.m. flight out of Anchorage, and man, this hit the spot. I was a bit surprised that this little Irish fast-food joint had a line late at night and was open 24 hours. The meat didn't taste authentically Alaskan. I considered getting the filet-o-fish for a more authentic Irish and Alaskan flavor but chose the burger instead. The meat tasted a little bit artificial, and there were way too many onions.
Overall, I give McDonald's a rating of 273 out of 300.