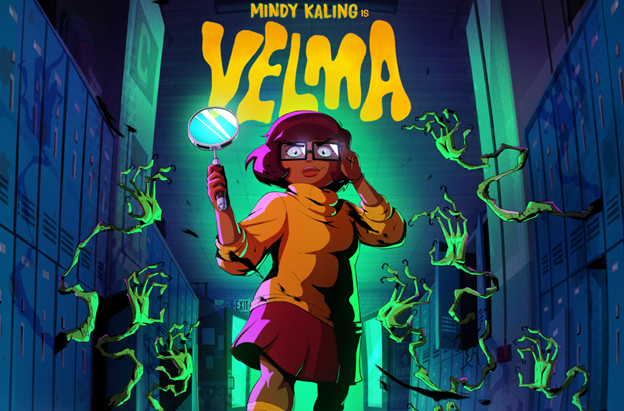 The True Mystery of 'Velma' is The Question of Who Asked For It
To say that the show Velma has not been a success is an understatement. Its audience scores have fallen below the abysmal Dragonball: Evolution (2008), a film that was so awful it was almost laughable, despite a strong premiere on HBO Max. Why does it seem to attract universal disdain? At one of its lowest points, the show was rated 1.6 on a 10-point scale. At its core, 'Velma' (voiced by Mindy Kaling) is a show about a girl who feels tremendous guilt about her mother's disappearance. It doesn't take itself too seriously, as evidenced by the opening sequence where two roaches are seen copulating on a locker room floor. The titular character attempts to solve the mystery of her missing mother while navigating the awkwardness of being a high school student who is still developing social skills. Velma's guilt manifests in the form of a shape-shifting monster that only she can see and hear. If it had stayed in that lane for the entire series, the show could have skated by without needing to explain why they chose to write this story that seems to take place in the outer rings of the Scooby-Doo universe. The show re-introduces Fred and Daphne (played respectively by Glen Howerton and Constance Wu) and a guy that is dressed like the character that audiences would know as 'Shaggy' – only it's not Shaggy but instead a guy named Norville (played by Sam Richardson). Supporting cast members include veteran comedians Russell Peters, Wanda Sykes, and "Weird Al" Yankovic (who recently played a sold-out show at the UIS Performing Arts Center). With such a strong cast, it seemed impossible for this show to lose – but how did it find itself sitting on a goose egg?
I spent too long asking, "Why?"  
There is no sign of a Mystery Machine, no creepy old man trying to save his business by dressing up as a phantom, and no oversized talking dog. Those points are incredibly distracting. Why on Earth are these people dressed up like characters from Scooby-Doo, but they aren't acting like they are in Scooby-Doo world? It felt irresponsible to leave it up to the audience to understand. For all its faults, Velma provides several laugh-out-loud moments. There were a lot of pop culture references, tongue-in-cheek scenes, and even a few montages. The series would have done just fine without calling itself a Velma origin story. While trying to be the smartest series in the room, the series suffers a lot of dull moments, and its choppy delivery gives the audience too many reasons to pick up the phone and start scrolling. Velma seems to miss the mark because it lacks direction, and the fact that it takes place in the Scooby Doo universe but "not really" makes the show feel like a freeform jazz performance where the band is playing in different keys. Some jokes' bold, abrasive nature did not pair well with the docile delivery of the punchlines.
In an interview with Insider Magazine, Kaling said about the show: "I think of the characters in this as so iconic, but in no way is the gang defined by their whiteness, except for Fred," Kaling said. "So, I was a little bit surprised, and I think most Indian-American girls, when they see this skeptical, hardworking, kind of underappreciated character, can identify with her."
It's strange to invoke the name and character of Velma Dinkley when the character that she voices is so far from actually representing the famously awkward, mystery-solving girl.  On the same interview panel, Kaling stated that Warner Brothers Studios did not grant permission to use Scooby-Doo in the 'Velma' series. Why the show writers decided to press on with the project is itself its own mystery.
The show seems unsure of its audience but instead feels like an animated airing of grievances. The "meta" performances within the show made it feel like the writers were saying, "we're better and smarter than you," which felt like a final straw. What it feels like is a true bait-and-switch. In contrast, the HBO series The Last of Us, based on the critically acclaimed video game it is named after, holds a 9.4 rating on IMDB. Despite a recent "review bombing" campaign due to the content of a recent episode, the show boasts strong ratings because it stays true to the established lore. This decision was praised by viewers who are familiar with the story. Unsurprisingly, the series has also inspired those who have only recently heard of the franchise to seek out and play the game.
Velma is a show that, at its core, is just fine but plain and simple. Trying to package whatever this show is as a 'Velma' origin story has proven to be too tall of a task. It's weird, it's forced, and it's no fun.
'The Last of Us' side by-side video game and series comparison: