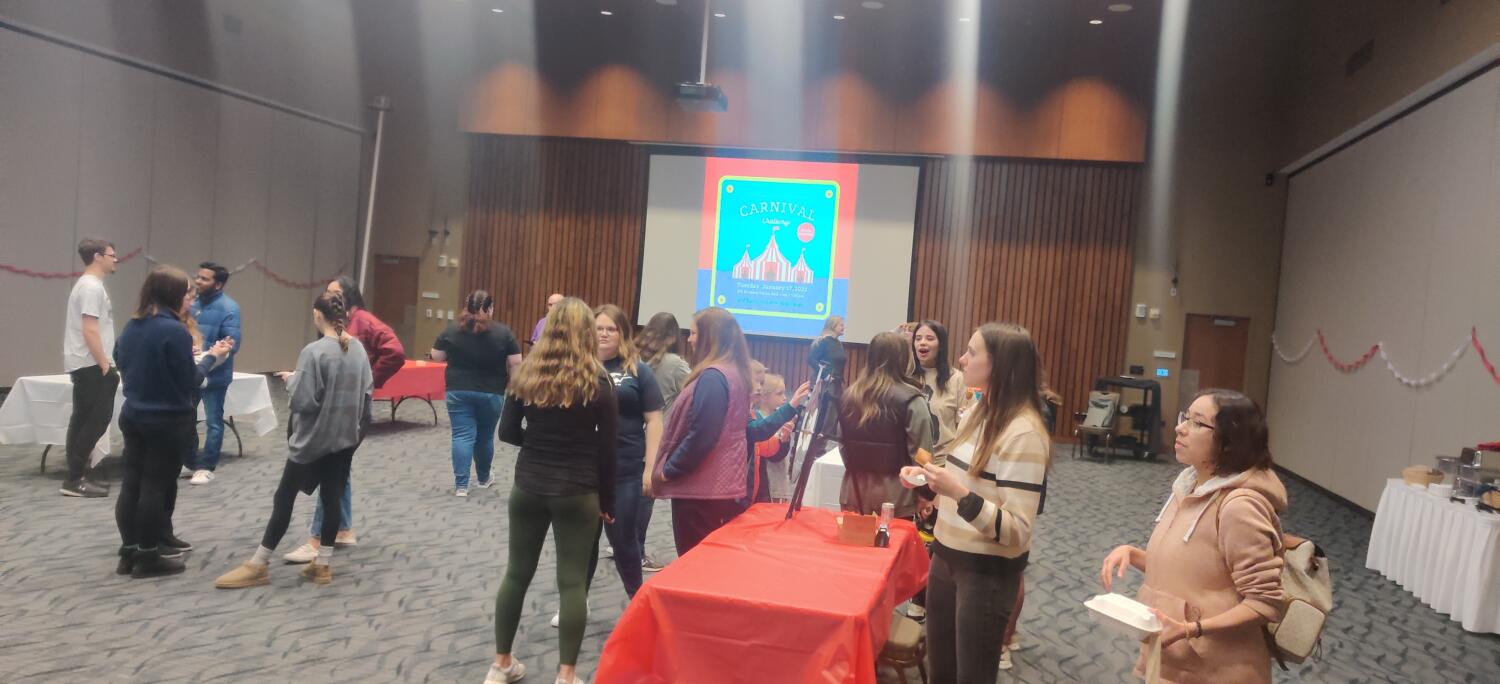 Food, Friends, and Fun! Carnival Night hosted by the Christian Student Fellowship
The Christian Student Fellowship (CSF) started the semester with a bang this past Tuesday. As part of welcome week, all students were invited to participate in Carnival Night. Participants played games such as the impossible toss, Plinko, and spin-the-wheel for tickets. Carnival participants Mickayla, Hannah, and Olivia went together as friends. Hannah stated that her friends encourage her to go to events like this one to enjoy spending time together. In addition, the organization brought food for every participating student.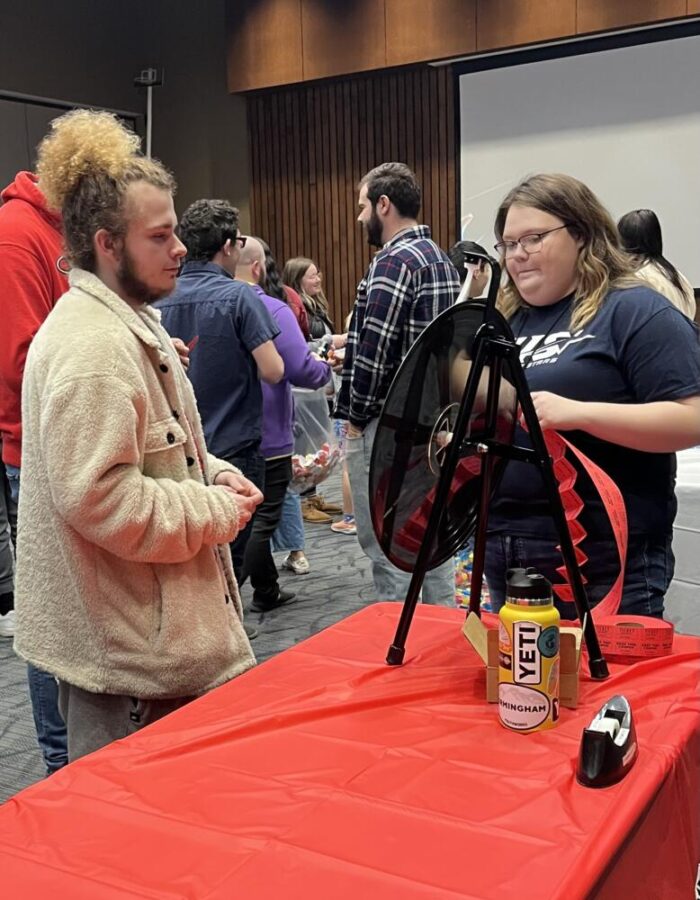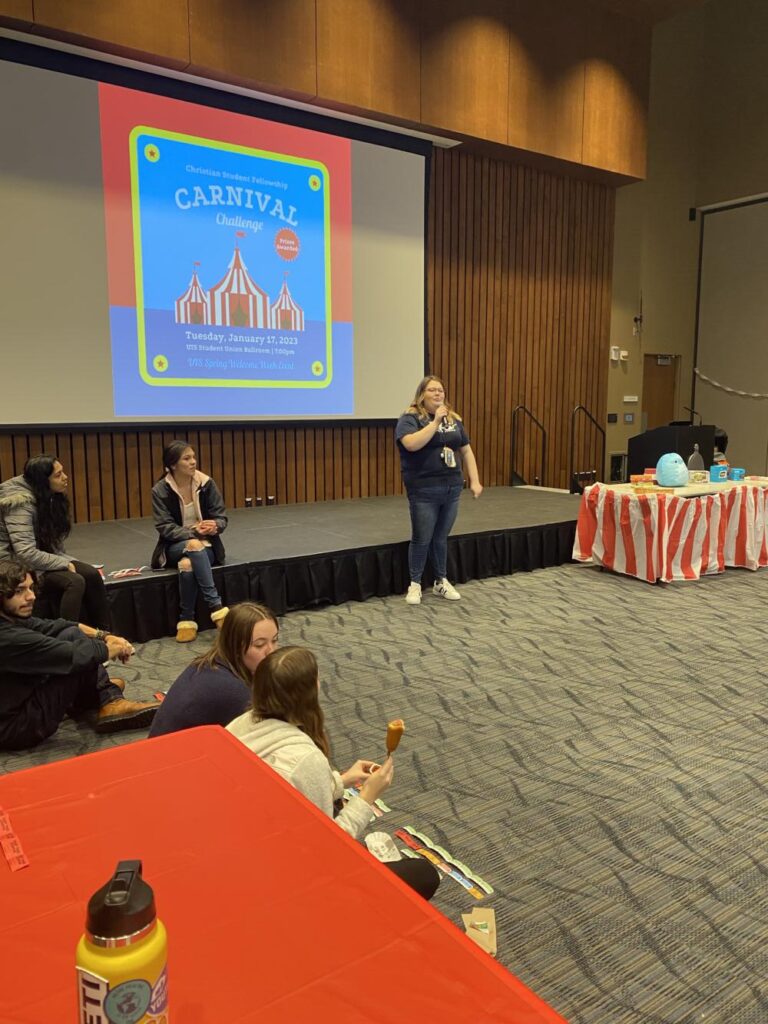 CSF lead Samuel Nassiff drew tickets for prizes at the night's end and discussed upcoming worship opportunities available for all interested students. Samuel discussed how CFS hosts events like this one to help meet new students. One organization member, Sydney, discussed how she values the community the CSF has provided her and how she looks forward to Monday Night Worship every week. CSF has ongoing free events throughout the entire semester, such as the Snack Shack Attack this upcoming Saturday and the annual color run at the end of the spring term. Be sure to check their Instagram page for information regarding upcoming activities.