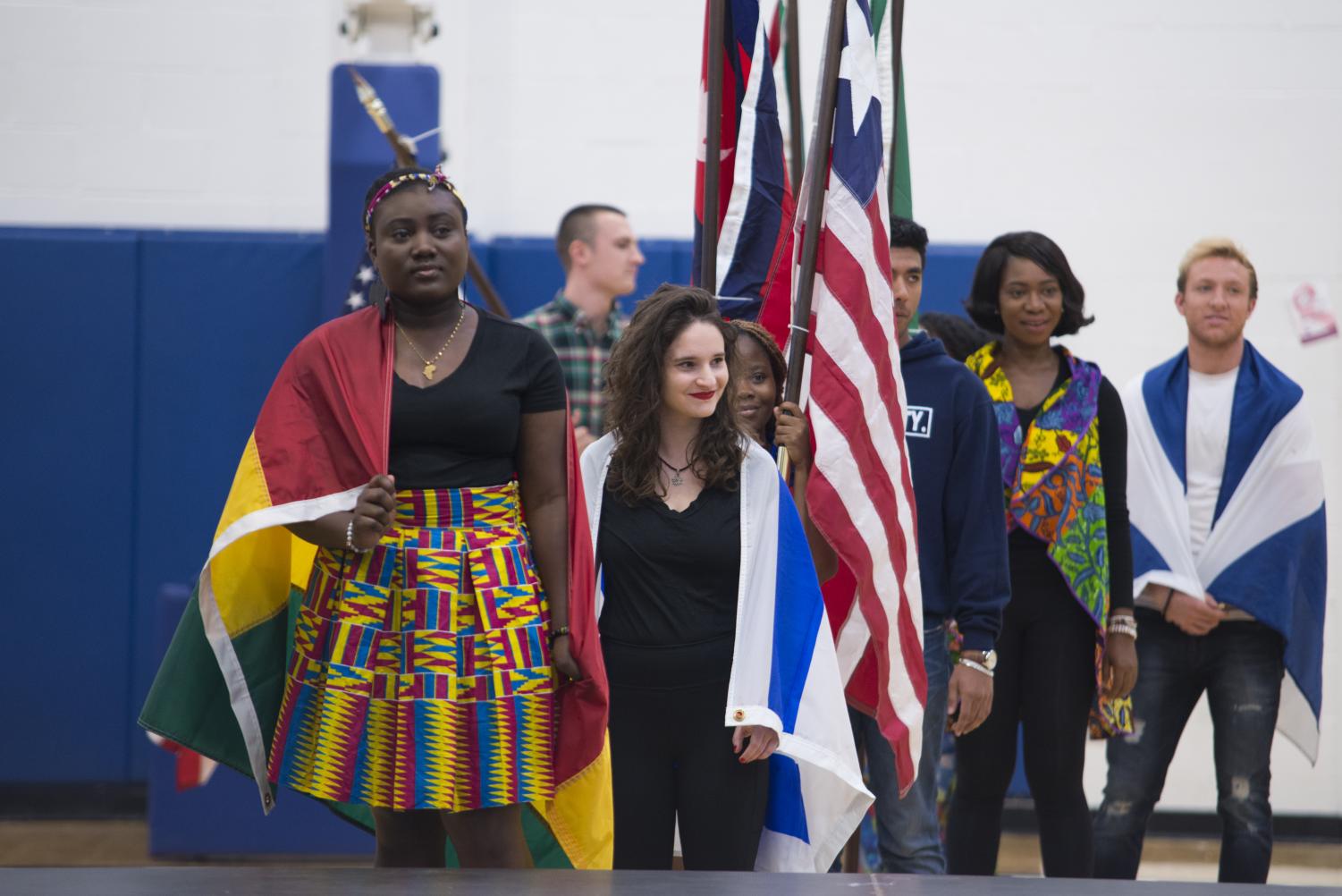 International Festival
On Friday, November 2, International Student Services and International Student Association came together to host the 41st Annual International Festival in The Recreation and Athletic Center (TRAC). For over 40 years the University of Illinois Springfield family has celebrated its rich international and cultural diversity with the annual International Festival.
The International Festival is one of the longest running student-led program in the history of the university, the festival features fun and games from around the globe, cultural performances and exhibits, plus a variety of ethnic foods. This year's festival centers on the theme "One world different faces."
Friends from the greater Springfield community joined UIS students, faculty, and staff to share a day of cultural games and exhibits, artistic performances, food tasting, and more, all with the international flavor that you have come to expect over the years. It is the most awaited event that has been held every fall semester. The goal of the event is to celebrate and showcase the diversity of the community. It is co-hosted by ISS and ISA.
Performance's and demonstrations represented the cultures of India, Mexico, Ireland, Brazil, Colombia, Spain, the Middle East, West Indies, Russia, and more. The event was filled with the
sights, sounds and even tastes of world cultures as performances and hands-on informational booths offered insight into the traditions of religious and ethnic groups.
"UIS' 41st International Festival was once again a success with 22 exhibitions and 25 performances including representatives from countries like India, China, Mexico, Honduras, Turkey, and many African nations. Many of our guests told me how much they enjoyed having an opportunity to meet with people from other countries. I was very glad to hear about how so many of our guests discovered something new at the festival. Also, I would like to say how much I appreciate the efforts and the time that the festival volunteers and participants put in this year. They are the reason that this is always such a terrific event for the UIS community!" says Erika Suzuki, coordinator of the event.
Several stalls were set up where students of various communities got a chance to display their culture. A variety of food and dance forms were presented to the students for experiencing and understanding the culture.