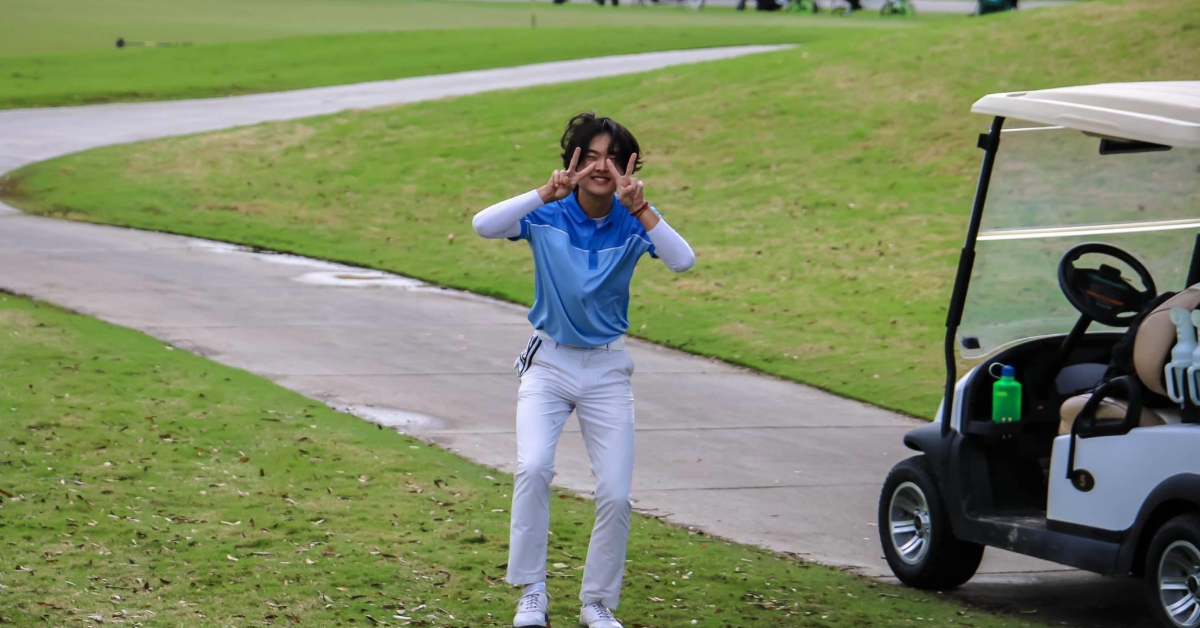 The Questions That Matter: JJ Kim
JJ Kim is a sophomore golfer at UIS from Seoul, South Korea. JJ transferred here from Lincoln Memorial University and is finishing up his first semester here at UIS. He first came to America in 2019 to attend Heritage Academy for a year and a half until he transferred to Montverde for his senior year of high school. When he graduated, he chose LMU for his first year before coming here. JJ has a remarkable personality and sense of humor both on and off the golf course. JJ and I played a round recently at Illini Country Club, where his skills were really put on display. JJ could not miss, especially on hole 16 when he sunk the ball from 180 yards out (sadly, it bounced out, leaving us with a putt for birdie). JJ plans to stay here at UIS for the entirety of his college career, although he's only spent one semester here. He says his ability to contribute to the team's success and finding a close-knit squad has made UIS desirable to him. While he finishes his golf career here, he will continue studying sports management as a major. JJ is an easygoing guy that radiates positivity and can also smack the crap out of a golf ball.
The Observer: How long have you been playing golf, and what got you into the sport?
JJ: I have been playing since I was 12, and I started because I saw Tiger Woods playing a tournament and thought I could play as well.
The Observer: What's the most embarrassing thing to happen to you in golf?
JJ: I transferred to UIS thinking I would be the top dog, but in my first tournament, I got last.
The Observer: Have you ever gotten a hole-in-one? If so, tell me about it.
JJ: Yes, during my first semester in America, I was playing with some of my friends from Korea. I had 210 to the hole and took a 4-iron to it. I put it a little far, but it rolled back in. Then I had to buy hot dogs for everyone.
The Observer: If you could have your own holiday, what would it be, and how would people celebrate it?
JJ: It would be my birthday, January 28, and everyone who celebrates it has to send me a gift.
The Observer: What's one food everyone should try?
JJ: A lemon pepper chicken wing from California Kitchen at 2 a.m.
The Observer: Favorite song at the moment?
JJ: "Heave Away" by The Fables
The Observer: Would you rather have super-strength or super-speed?
JJ: I think super-strength just because it would be a lot cooler to show off rather than super-speed.
The Observer: If any movie was real life which movie would you want to live in? What character would you want to be?
JJ: I would want to be Iron Man from the Avengers movies.
The Observer: If you wrote a song, what would it be about?
JJ: A country song about a Korean guy in America.
The Observer: What golfer would you want to play 18 holes with most?
JJ: Tiger Woods, for sure.