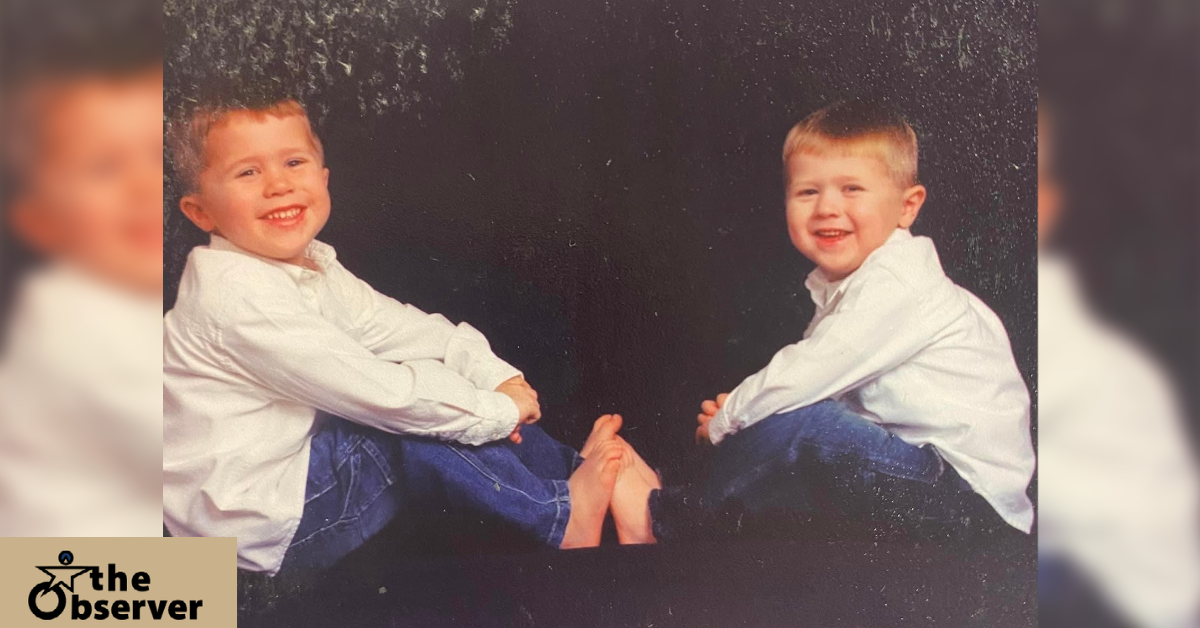 Carter "Ginger" Formea: The Questions that Matter
Ginger Formea, as I like to call him, is a baller on the UIS men's soccer team and also my younger brother. It's an interview I've been hoping to do, and now is the perfect time as the team travels on Friday, to SIUE. As the boys kick off the spring season, they are looking to pick up another big win against the Cougars, just as they did in the fall opener. The boys this past fall made it to the sweet 16 of the NCAA men's soccer championship after an impressive season. Carter plays a defensive role on the squad but can be lethal from range if given the opportunity. He grew up in Springfield, getting his soccer start for SASA, right across the road from UIS. He then played in St. Louis for SLSG throughout high school until committing to UIS. Here at UIS, He is a sophomore studying accounting. As I mentioned, apart from school and soccer, Carter is my brother whom I've always been extremely close with, through fights and the best times. Carter possesses two traits: his ability to make light of anything and his unbridled honesty. I'm excited to highlight Carter's unique personality and brutally honest mindset that makes him a joy and a stressor to be around.
Observer: Do you think your hair color and anger issues correlate?
Ginger: It would just be illogical to think that, and whoever wrote that question needs to educate themselves.
Observer: Just won the national title with your free kick. What's the celly?
Ginger: I'm probably hitting the MJ again, just a lil shrug to the opposing team and the crowd.
Observer: Favorite drinking game on a night out?
Ginger: Beer dye during the day, Harvard at night.
Observer: Worst pain/injury you have ever had?
Ginger: Climbing up the dock ladder at our farm – the bottom was rusted off to a point, and it stabbed my quad.
Observer: What does your diet look like out of season?
Ginger: Same as in season, whatever isn't expired and sounds good at the time.
Observer: Worst two-touch player on the team?
Ginger: Easily Charlie Waugh, he's an easy win.
Observer: What other sport could you play in college if not soccer?
Ginger: I think I could play lacrosse in college.
Observer: Favorite obscure sport to bet on?
Ginger: Cricket bets always hit, test cricket specifically.
Observer: Friday or The Godfather?
Ginger: The Godfather is better because only the first movie of the Friday series was good, and all of the Godfather series was good.
Observer: Any superstitions?
Ginger: I don't put my shin guards in or tie my shoes until right before the game starts
Observer: Classy football steeze?
Ginger: Any Tiempo cleats, cut socks with white socks under, and small shin guards?
Observer: Best vacation spot?
Ginger: Rosemary Beach because I have great memories there, or my buddy's cabin in the Black Hills because we can ski in and out.
Observer: First thing you do when you wake up?
Ginger: Check to see how much of the day I've already slept through, then sip on a coffee.
Observer: Favorite Premier League song?
Ginger: "Blowin' Bubbles" from the West Ham Mighty Hammers.
Observer:  Three things you would bring on a deserted island?
Ginger: A laptop, a hot spot, and a knife – so I can Google how to get off the island and a knife because I need food.
Observer: You and a partner have to bowl a perfect 300 before leaving the building, every beer you drink while playing adds three pins. How long will it take, and who is the partner?
Ginger: 't would probably take about three hours if we get it in one attempt, but the partner is, without question, Danny Collins. He will drink all my drinks and still bowl a perfect 300.