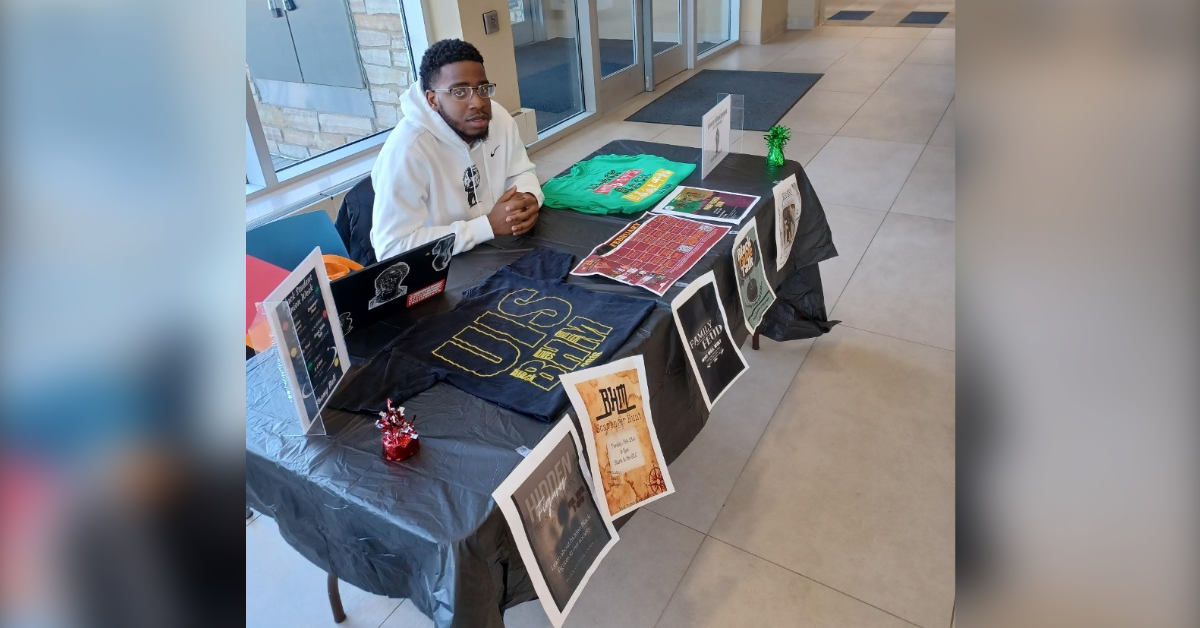 Black Student Union Week
SPRINGFIELD—As February is Black History Month, the Black Student Union has put together Black Student Union Week celebrating Black excellence and Black culture here at UIS, from Feb. 20-25.
"On Monday, we are kicking off with our Hidden Figures presentation, and we have a keynote speaker for, basically, giving the flowers to the unrepresented people in Black history." Travis Gipson, the Co-president of the black student union, said.
"Our keynote speaker is from the National Guard of Illinois and is giving his experience as a Black man growing up in the Sixties during the era of civil rights to now, and from being the first Black with the rank of superior in the National Guard," Gipson said.
Tuesday will be a BSU scavenger hunt. The BSU will partner with 13 offices and services on campus, which will present a historical Black figure that represents what their office does. For example, the ITS department has chosen a black female mathematician. They will have a BSU Family Feud event. Thursday will have a BSU Black table talk in which issues will be discussed concerning the black community. Friday is R&BSU featuring soul music and "guess the lyric" games. Saturday will be the annual Ebony Ball event in the Student Union Ballroom from 7 -11 p.m.
Gipson is a junior at UIS, majoring in social work and minoring in political science. He and the team at the Black Student union have noticed that the campus's social culture has been lacking since the pandemic. Overall, college enrollments have been down, especially for the Black community, since the rise of the pandemic.
This long-dwelling campus culture is affecting students nationwide, from PWIs to HBCUs. On Oct. 18, 2022, in a BestColleges.com survey, up to 95% of college students reported negative mental health symptoms and nearly half of those stated that the pandemic has affected their education.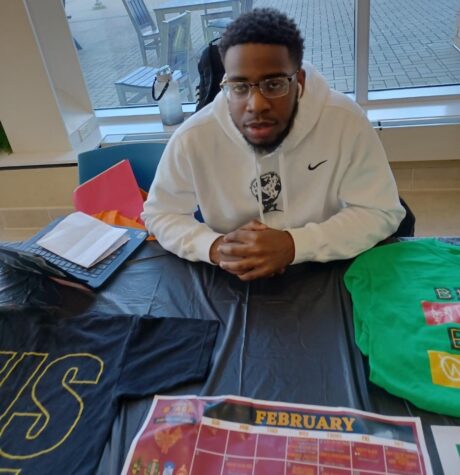 Gipson and the Black Student Union ultimately want to help out all students by returning the campus culture to a pre-pandemic environment.
"My mission is to bring back support here on campus because lately, I haven't been seeing the support," Gipson said.
Many scientific reports have reported the benefits of returning to normal activities after the pandemic – especially regarding students' mental health and performance in school. Studies have also shown that laughter and socialization are beneficial to students in college-level learning environments. It allows for social networking and stress relief during the academic school year.
"I always hear stories on how Springfield used to be, filled to where it's like it'll be long lines outside. Now we haven't been getting a lot of support when it comes to events, especially during Black History Month, as a lot of our events haven't been filled."
Lower enrollment rates, especially among African Americans, have affected participation in on-campus events and events concerning Black culture. Gipson came to UIS because when he started during the pandemic, it was one of the only campuses to offer in-person classes still. With only a year left, the Black Student Union is dedicated to getting the full college experience.