Artist Raises Societal Questions Through Her Exhibit at UIS
The issue of how we view everyday societal structures is something that is difficult to quantify through the medium of visual art. It is difficult but possible for Chicago-based artist Frances Lee.
Lee's exhibition displays the thematic elements of climate change, race, class, and gender through her current exhibition, "A tax on a bag and other landscapes," at the UIS Visual Arts Gallery. The exhibit blends painting, sculpture, and writing into one cohesive, thought-provoking piece.
Lee believes that her work has a haunting feel. This haunting feeling mirrors the images of urban industrialization.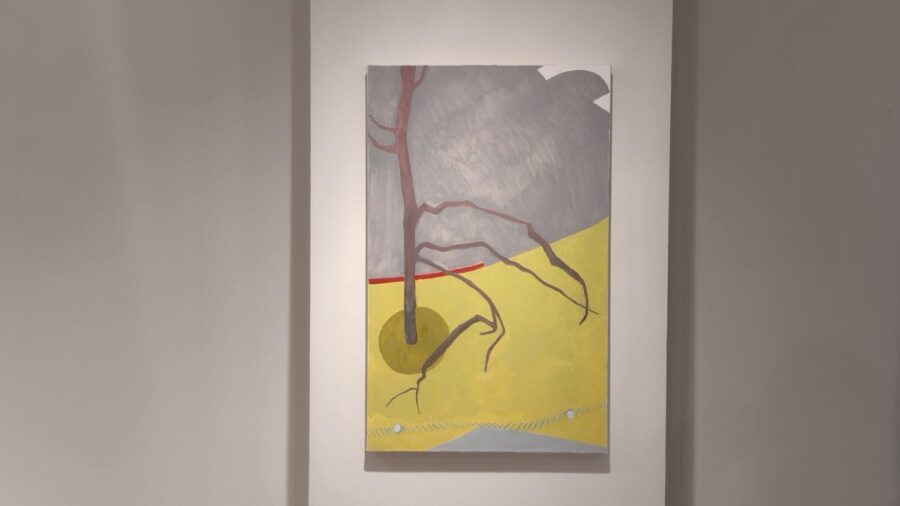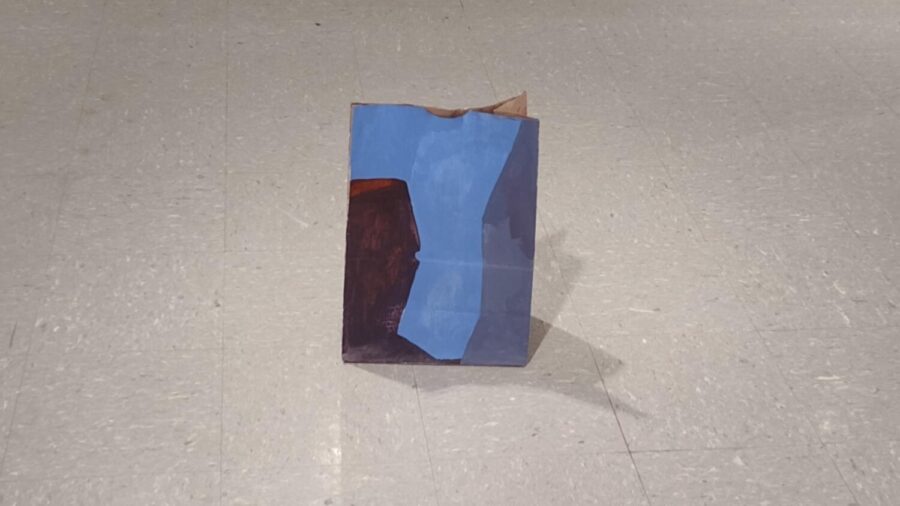 When describing her work, Lee said, "I want a viewer to have that image last with them, stay in the mind, stay aware. But I also feel like maybe it's a haunting for myself in the kinds of images that I see as ubiquitous and repeated in terms of that view that is in a lot of the paintings. I guess the way that someone might stand in the middle of the installation to feel like that. The horizontals, this process of moving through space, being in a car, being on a highway too. That kind of experience is something that, I guess, haunts me and my consciousness. It's something that I then try to get a better sense of or unpack through material and form in the studio."
Lee, originally from Oakland, California, is currently a lecturer at the University of Chicago. Lee's work was selected in 2018 for Ground Floor, a biennial exhibition of Chicago artists.
Bella Szabo, the UIS Visual Arts Gallery manager, says that this display will help expand the minds of visual arts students.
Szabo said, "This type of exhibition really helps the students to use critical thinking. It's not really straightforward. It really makes you think about just the process of how society works and things along those lines. So, it really helps students use their critical thinking and lets them see how art can call into question our society."
There will be a remote artist talk via Zoom on Feb. 9 at 6:30 PM. The exhibit will run until Thursday, Feb. 16. For more information on the exhibition, go to UIS Visual Arts Gallery.