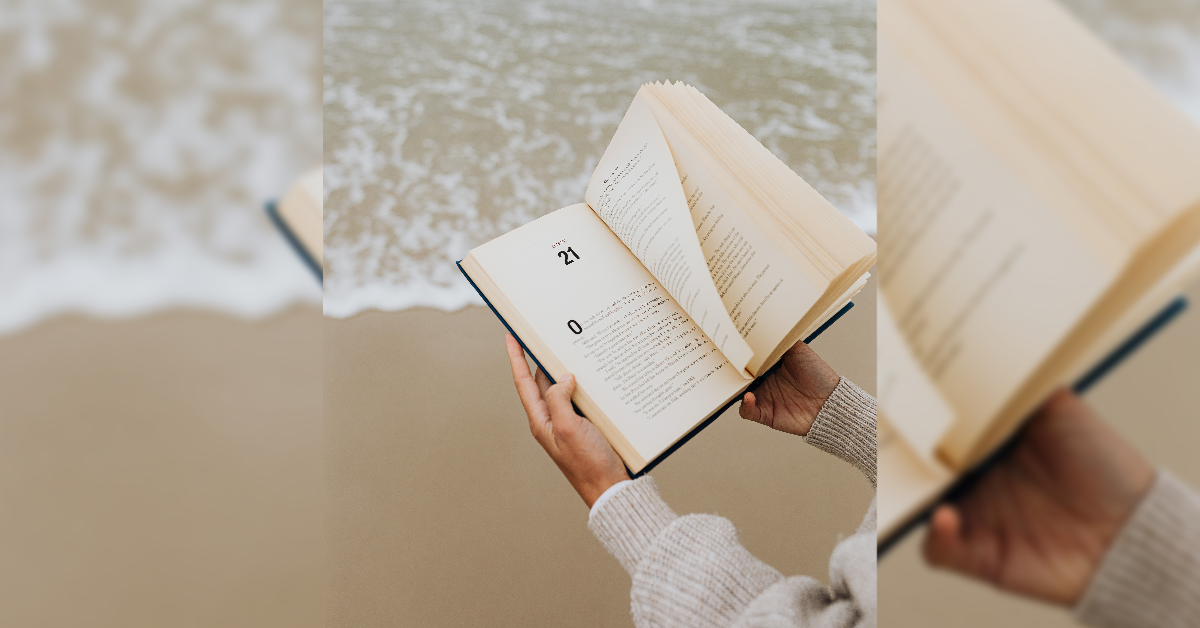 OPINION | The Top Five Best Books for Spring Reading
I've worked in a bookstore for almost five years now. I absolutely love my job. And one of the reasons I was able to get my job all those years ago is because my boss understood how much I absolutely adore reading. From discovering universes unknown to trying to solve a murder before the end of the book, from learning about important moments in history to reading about two 20-somethings falling in love, I have read just about everything you can imagine.
Truthfully, I like to keep my reading diverse, even though the mystery genre is my favorite. After all, who doesn't love a twisted thriller that'll keep you up reading way after midnight?! With that being said, from mysteries to romance, to fiction and everything in between, I'm simply here to recommend five books that I think you should rush to the bookshop to get this spring.
PICK NUMBER ONE: Hello, Beautiful by Ann Napolitano
Okay…so I haven't read this book yet. However, it is most certainly at the top of my list. And in fact, we're almost sold out at the bookstore of Napolitano's latest bestseller! Napolitano is best known for her edge-of-your-seat, human condition read, Dear Edward, which centers around the sole survivor of a horrific plane crash that killed over 100 people, including the survivor's family.
This latest read, however, is essentially a modern-day retelling of the beloved classic Little Women. It follows William Waters, who grew up in a loveless household. In his freshman year of college, William meets Julia Padavano, and the two fall in love. William also falls in love with Julia's close-knit family, particularly with her relationship with her three sisters. Suddenly, William's past begins to creep in and really shakes up the family. It's truly a story about if someone can love someone who has major faults!
This book became Oprah Winfrey's latest book club pick. And between a solid plot and the seal of approval from The Mighty 'O,' it is no wonder why this book is moving to the top of books I want to read! And I think you'll want to pick up a copy yourself, too!
PICK NUMBER TWO: The Ex-Talk by Rachel Lynn Solomon
So I'm the first to admit that I hate romance novels! I just can't stand them. They all seem to play out the exact same way. However, that all changed when I picked up The Ex-Talk from a stack of books I was putting away one day. I don't know if it was the cutesy pink cover, the podcasting theme, or the enemies-to-lover story that caught my attention, but I bought it hours later.
The story follows Shay Goldstein, a successful producer at a Seattle-based radio station. But what happens when Shay's boss shakes things up by making her work with hot-shot journalist Dominic Yun? Well, you'll have to buy this book to read all about the comedic and romantic antics that ensue! The book is filled with a lot of heart and is a great addition to anyone's bookshelf.
And as the ice melts, the flowers are planted once again, and we begin to experience sunnier days, you'll most certainly love to take this book outside with an iced tea or even your morning caffeine pick-me-up!
PICK NUMBER THREE: And There Was Light by Jon Meacham
If you're a non-fiction reader, you shouldn't be left out of the Spring-reading-fun, especially when so many popular non-fiction picks are just flying off the shelf at my bookstore. My recommendation for you is a book released back in 2022, but it is still as popular as it was the day it was released.
In Jon Meacham's latest book, the Pulitzer Prize-winning author tackles the life of one of our most notable presidents, Abraham Lincoln. Specifically, Meacham examines how Lincoln tackled slavery and democracy in turbulent times. I was always one of those people who thought the world had enough books on the 16th president. However, if you're going to read more about Lincoln's life, you might as well pick up a book by one of the most beloved history writers of all time.
PICK NUMBER FOUR: The Husband's Secret by Liane Moriarty
As I mentioned earlier, I am a huge fan of mystery books! I can't get enough of them. And someone who has gripped me with their interesting writing, fabulous endings, and sometimes slow build-ups that mean everything to their plotlines is the one and only Liane Moriarty. Moriarty is perhaps best known as the author of Big Little Lies, which became a hugely successful two-season-long HBO original series.
Yet, her other books shouldn't be ignored. The Husband's Secret follows three women who all become connected through a horrific secret. The book mainly follows Rachel, who still grieves her daughter's death. It's like a season of the former ABC drama series Desperate Housewives. The story takes many-a-turn, and this will be the perfect page-turner for spring. After you finish reading it, you'll want to rush to pick up other books by Moriarty, such as Apples Never Fall and What Alice Forgot!
PICK NUMBER FIVE: Killers of a Certain Age by Deanna Raybourn
Imagine The Golden Girls…but with murder, betrayal, and spies! That's what you get in Deanna Raybourn's must-read thriller about the characters of Billie, Mary Alice, Helen, and Natalie, who are becoming outcasts for their old-school skills after working for a high-powered assassin agency for 40 years.
If you love dark humor and realistic discussions about age and friendship mixed into your mystery reads, this book is perfect for you. And when the leading ladies of this novel are sent on a luxury vacation to mark their retirement, they become targeted by one of their own. As you can guess, it will be difficult to put this page-turner down, as you'll want to rush to uncover the next beat in this twisted tale.
So there it is, your Spring reading list! There's something for everyone to read this season. And with so many options out there, I hope I was able to narrow down your choices and dish on the best books out there at the moment!