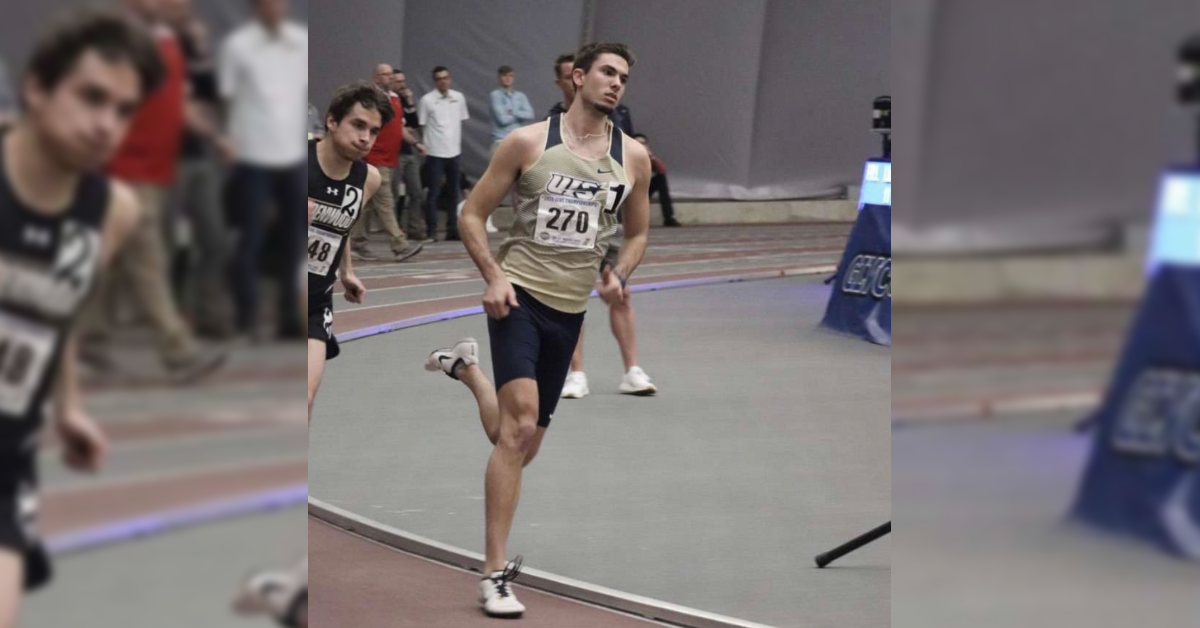 The Questions That Matter: Cayden "Kirk" Kirkham
Cayden "Kirk" Kirkham is a cross country and track runner for the University of Illinois Springfield. Kirk has spent all his college career here at UIS, and I had the privilege of running alongside him. Kirk specializes in mid- to long-distance, although if you ask him, he's just an 800 runner. Kirk's sense of comedic relief brings some entertainment to a team that is certainly focused on business. The team just returned from a trip to California, where they represented UIS at an extremely high level. They look forward to the post-season, where they will all represent UIS in the conference meet. Good luck to the team for the rest of their season!
UIS Observer: What has been your favorite experience running for UIS?
Kirk: My favorite experience would have to be just meeting all of the guys from all over the state and growing a bond with them.
UIS Observer: Describe your dream vacation and who would go
Kirk: I would go on a college visit to Harvard University with my good buddy Sleepy John!
UIS Observer: You have 24 hours. You and a partner need to finish two beverages, a hot dog, and a mile each. You have to do this every hour for 24 hours. What is your strategy, and who would be your partner?
Kirk: I would take this challenge on with Zach Panek because that dude is always starving and can put down a Glizzy and a Dr. Pepper.
UIS Observer: Best track spikes of all time? And who is One professional runner you could probably beat in a race of your choice? (Ex. Tyler Pence, 800 meters)
Kirk: The dragonflies. I could beat Tyler J. Pence in the 100-meter dash!
UIS Observer: How are you able to tell when the slots are hot?
Kirk: Sometimes you just have to go in with a feeling. You're either going to be hot, or you're going to be due, so it's a win-win.
UIS Observer: Top three karaoke songs?
Kirk: "Knockin' boots," "Dance Monkey," "Slime Belief."
UIS Observer: Who is Curtis from LLCC?
Kirk: I have no idea, but rumor has it that the police force is still searching for him to this day.
UIS Observer: Finish this sentence: I would be a millionaire if I could make money by…
Kirk: Going out too hot in XC races, then blowing up/dropping out.
UIS Observer: What sport would you want to play in college if you didn't do track?
Kirk: I would golf because I could have a diet like John Daly and still be able to compete professionally.
UIS Observer: If the track team was in the Hunger Games, who would win, and who would die first?
Kirk: I think Cort Ross would win because he's got that dawg in him, and Noah Tegeler would die first because he is too nice to hurt anyone.
UIS Observer: What is a major running pet peeve of yours?
Kirk: Locking up the last 100 meters of every 800 ever.
UIS Observer: What breed would you be if you woke up tomorrow as a dog?
Kirk: A golden retriever, so I could be somebody's duck dog.
UIS Observer: Tell me your best dad joke.
Kirk: Every graveyard you see is crowded, people must be dying to get in there.
UIS Observer: What is your quote to live by?
Kirk: "Why not me?" -Noah Tegeler, 2022