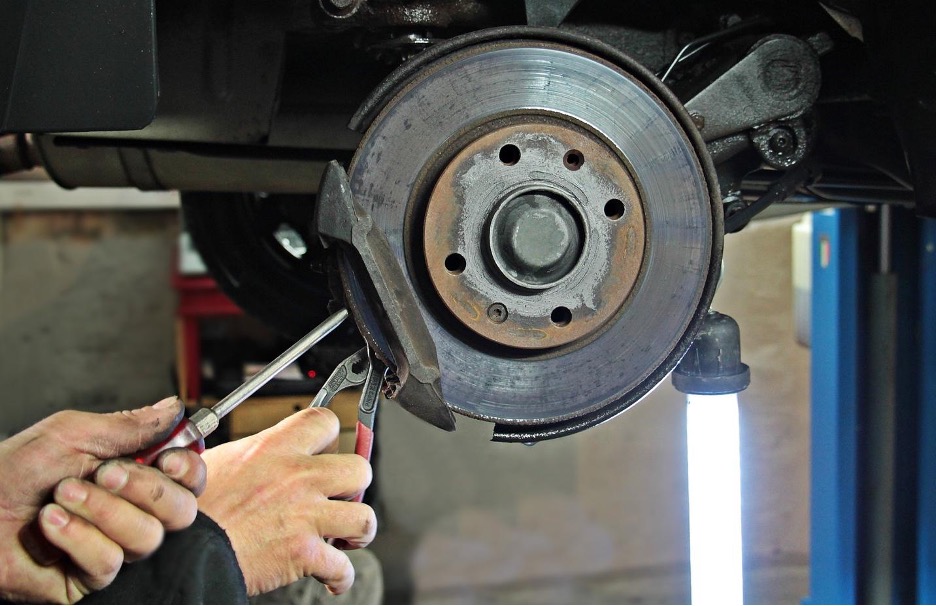 Beyond | The Trauma of Being Gaslit by Businesses
Sometimes, one of the most difficult things to navigate in life is the feeling of disappointment. We will be let down by many people in different ways over our time on earth. It is inevitable. But with time comes experience and ways to overcome these feelings. Whether the feeling of letdown comes from a situation that we were underprepared for or something expected, it tends to be expected when it comes to personal aspects of our lives.
But what do you do when that feeling of letdown comes from a place you would otherwise be led to trust?
When I think of businesses, I often imagine that I am, as a customer, in good hands. When paying for a service, it can be assumed that everyone involved knows what they are doing and how to conduct themselves. That is how I felt when I took my vehicle in for an inspection after driving in a flash flood situation on the North side of Springfield. At my insurance company's behest, I was instructed to take my vehicle in for a diagnostic and given the names of several body shops.
Now, if you are unfamiliar with automobiles, I will tell you that body shops do not do an engine or electrical work – they repair dents and dings. My first issue was with the multiple agents and representatives that sat on a three-way call after call, only to be told that body shops do not do that type of work. Not a huge deal – but it was, in many ways, my first omen.
After telling my insurance company that I could run a diagnostic report from my driveway using a paid subscription, they told me that their adjuster had a more thorough way to inspect my vehicle for water damage – but in addition to that, I would have to take the vehicle to a shop that would also do a diagnostic for $125. Frustrated at the frivolous suggestion, I decided to take the car to where I bought it, as I had a prior established relationship with the service workers. I once worked with them and – for better or worse – knew a lot about them.
I took my vehicle in and sat in the service department. I visited with former co-workers as the hours ticked on. I imagined they were taking the whole thing apart. I imagined they would come back out and tell me that I needed thousands of dollars worth of work. I imagined the adjuster, Trevor, would come out and tell me they would have to total my car. He did come to let me know that he didn't see anything with his eyes that would lead him to believe that my car sustained any serious damage – but that he would let me know if any of the mechanics happened upon anything. I immediately wondered why he was going to be able to leave the property if my vehicle wasn't done being looked at, but I conceded that I have never been an insurance adjuster or a mechanic.
After four hours of watching daytime television, I was met by a different service advisor who sheepishly handed me the key to my vehicle and said I was "good to go," but not before handing over $125. I noticed no service work suggestions on my receipt, which was odd because you can't go to get an oil change without the lube techs trying to upsell you on at least wiper blades.
I ran my card and walked to my car. When I turned the engine over, I was greeted with a familiar sight – the amber image of the "check engine" light. I sat and gazed with confusion at the icon I had paid $125 to diagnose moments before. I pressed the blue OnStar button to ensure I wasn't seeing things and had a remote agent run a diagnostic. The error code that was generated before I arrived at the dealership was still present.
I reached out to the dealership, and I knew exactly who to talk to because I had a prior relationship with most of the staff. I went back and forth with the service manager telling him that I was disappointed that my issue wasn't addressed, noting that I had the service codes before and after I left the property. He questioned why I hadn't told the service advisor about the code (I had). I requested that he audit the notes of the advisor and technician and look at the timestamp. I already felt as if I had put too much work into this. Sure, I could pick up the phone to try to fix the problem – but why was I tasked with fixing the problem? Isn't that part of "customer service" that all businesses have mastered?
That was my expectation, at least. I assumed that just because the people I dealt with had been employed with the dealership for a number of years, they would know how to best handle the situation. I expected the insurance adjustor to admit that he signed off on a diagnostic that was never done because it would be the honorable thing to do.
At the end of the day, it came down to my ability to accept that the dealership and insurance representatives lacked the skills to navigate the situation at hand. If only someone had simply come out and said, "Hey man, sorry about that – we got pressed for time," or "something fell through the cracks – could you bring the car back later this week?" My insurance adjuster did make sure to raise his voice and talk over me repeatedly. This after I pointed out that if I were to give a false report to my insurance company, it would be considered fraud and asked, "What's it called when you do it?".
I was able to go back to the dealership and have a semi-closed-door meeting with both the general manager and the service manager. I stood in the doorway and outlined all of the reasons why I no longer felt as if I could continue to do business with people that I not only worked with, but people who I had established a trusted business relationship with. People that I had convinced countless others to establish a business relationship with. As I was mid-sentence, a service advisor who was unfamiliar to me interrupted to complain that a customer had just hung up on him.
"I just spent 10 minutes talking to them on the phone, and they hung up on me – now I have to call back and go over all of this again – can you believe that *expletive*?"
I looked at the managers and looked at the service advisor and realized that it's ingrained in the work culture. They had proven before he even stepped into the office that they lacked certain tools to be able to operate with integrity and accept responsibility for their actions – good or bad – and that the feeling of disappointment rested squarely on my shoulders alone.
I was frustrated on one hand because I wanted better for the dealership I once worked for and was appalled at the treatment by the insurance company – but I was even more concerned with the hundreds of people who conduct business with both entities regularly. What about people who don't have an OnStar subscription? My prior expectations set me up for disappointment. At the end of the day, I was left with a reminder that the employees are united and I'm the odd man out, and that while I would hope to be treated with more respect and dignity, I wasn't owed anything more than $125.