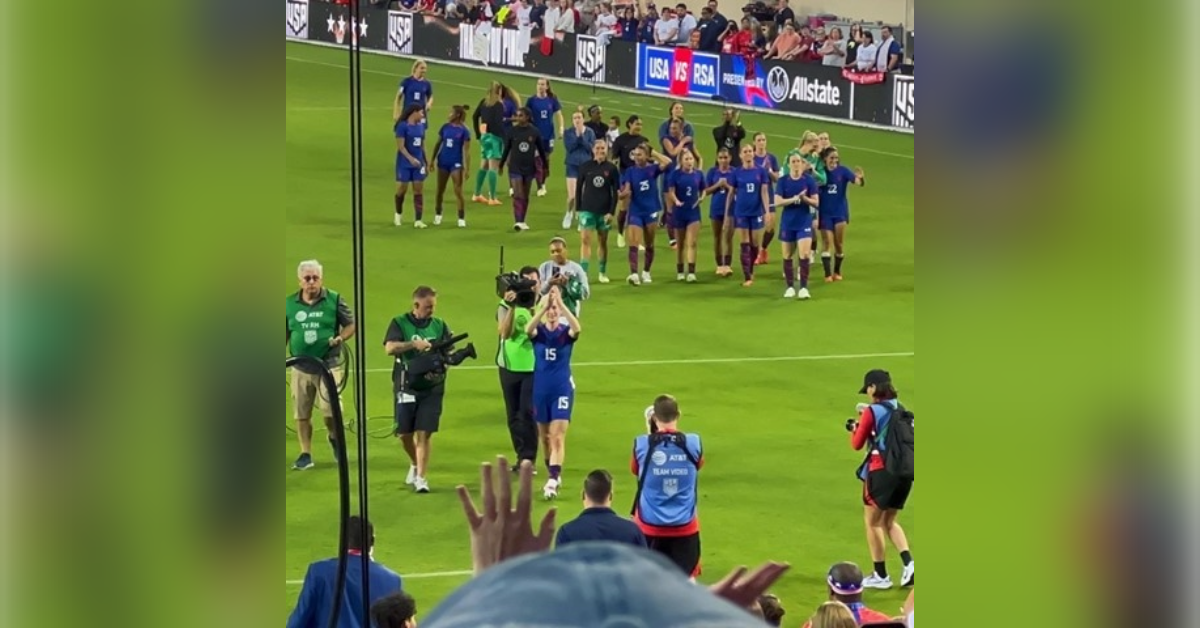 Megan Rapinoe's Final USWNT Game: An Update
On Sunday September 29th, Megan Rapinoe played her final soccer match with the US Women's National Team (USWNT) at Soldier Field. While typical friendly matches are just that: friendly competitions that do not mean anything significant to players or fans, this game was different. This game meant an incredible amount to fans and USWNT players alike. Megan Rapinoe is a beloved player with the 4th longest USWNT career in history and it was a very emotional day at Soldier Field.
The USWNT won 2-0 against South Africa, with Trinity Rodman and Emily Sonnet both scoring, but it was definitely an exciting game because for the 54 minutes that Megan Rapinoe played, her teammates were trying to get her one last goal. She had a few exciting attempts at free kicks, but unfortunately those goals never came and she subbed out shortly after the second half began, ending her nearly two-decade long career with the USWNT.
I was lucky enough to attend the game and to see over 25,000 people standing and cheering for a woman who has had such an incredible life and career was truly moving. Emotions ran high for me as I have been a longtime fan of her and the work she has done on and off the field, but I was definitely not the only emotional fan there. Her exit in the 54th minute brought me and many other fans to tears, and the tribute the staff put together for her at the end of the game was also extremely moving. There was a short video presentation in which her fiancée, sister, parents, and teammates congratulated her on her accomplishments, and then Megan Rapinoe had the chance to thank the fans. She gave a short speech discussing how grateful she is to have had the opportunity to represent this country and stated, "We've fought so hard off the field to continue to create more space for ourselves to be who we are, but hopefully create more space for you guys to be who you are." This brought me and many others around me to tears, considering the fact that Megan has been such an advocate for civil rights. It was clear from her speech that she will still continue to fight for these things, even without the added platform of being on the USWNT.
Overall, it was an incredible game and experience to watch and be a part of. After a very tough loss in the 2023 World Cup and so many beloved players retiring, it will be exciting to see what the future holds for the USWNT. There are a lot of younger players with a lot of talent stepping up to the roster and time will tell if new energy as well as a new coach will help the USWNT return to victory in the 2024 Olympics.