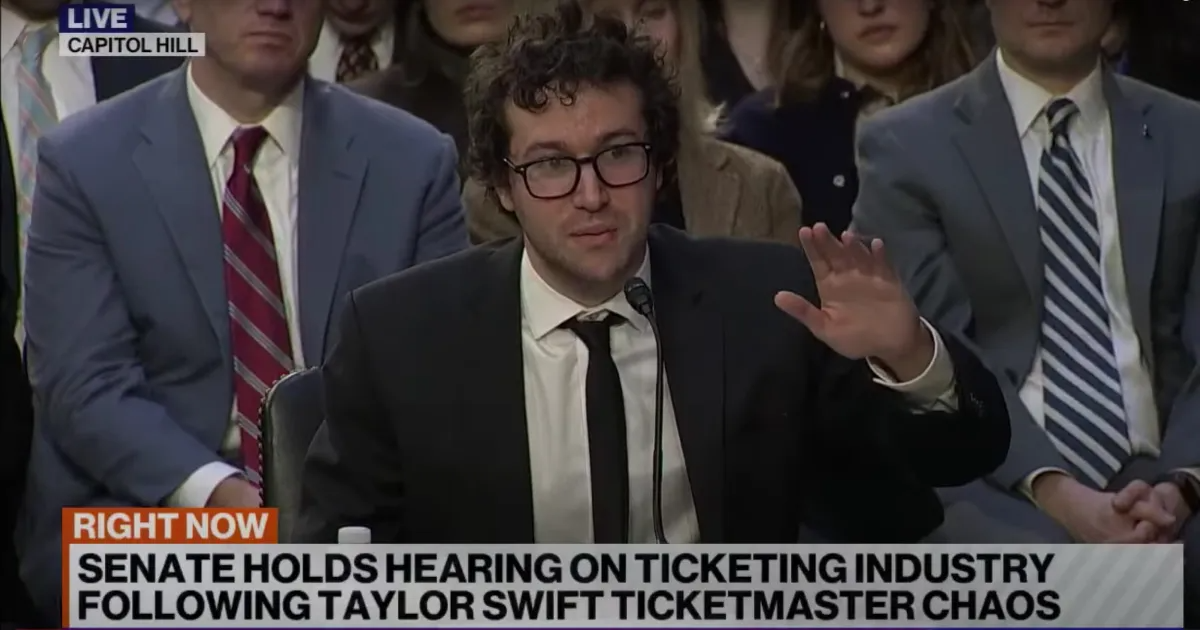 Senate Judiciary Committee to Live Nation: "We're Watching" Beyonce Ticket Sales
If there is one thing that LiveNation is good at, it's killing a buzz. After a recent fiasco that left millions of "Swifties" frustrated and Taylor Swift herself fuming, the Senate Judiciary Committee is keeping a close eye on the ticket sales process for the upcoming Beyonce tour. When ticket sales went live for Taylor Swift's tour last fall, an influx of web traffic was directed toward Ticketmaster's website. Hackers often program "bots" or applications that allow them to purchase tickets to a particular event. The programmers aren't planning on enjoying a night out with 100 of their best friends, they intend to re-sell the tickets for a profit.
Ticket scalping is illegal in New York, Alabama, Georgia, New Jersey, Pennsylvania, Massachusetts, and Illinois – but verified resale sites operate under a special license. Being immediately linked to a "verified resale site" from a Live Nation or Ticketmaster website seems incredibly fishy for some fans.
In a rare show of legislative bipartisanship, the issue with Ticketmaster and Live Nation has united – if temporarily – Republican Senators Ted Cruz (TX) and Josh Hawley (MO) with their usual opponent Senator Amy Klobuchar (D-MN) with whom they have a political "on-again/off-again" relationship.
Live Nation CEO Joe Berchtold said that the company "wasn't prepared" for the number of fans seeking tickets to Taylor Swift's tour, which also includes the pop-punk powerhouse, Paramore. Josh Hawley (R-MO) suggested that the Department of Justice sue both Live Nation and Ticketmaster if it is believed that they are breaking established law. John Kennedy (R-LA) proposed that all tickets purchased be non-transferable, which would, at least in theory, cripple the strength and capability of those who make a living by profiting off desperate fans.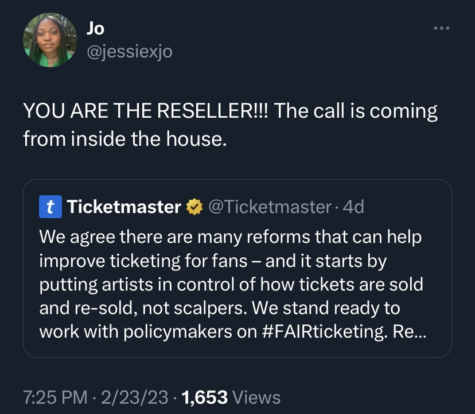 Ticket resellers get the biggest return on investment (ROI) from special concerts and events that are already expected to carry a higher ticket price. The public has been conditioned to accept the increasing number of service fees, taxes, and even 'event insurance' at an additional cost that ensures a refund if the ticketholder is unable to make it to a concert – with approved documentation, of course.
Many fans and those in the music industry often credit The Eagles for introducing the bump in the average ticket price with their 'Hell Freezes Over' tour in 1994. The tour reunited the group that had suddenly and shockingly broken up a decade prior. Glenn Frey and Don Henley enjoyed massive success as solo artists during their break. To make the tour work, Frey and Henley established that they would need a bigger cut due to their continued success while the band was apart. It was around that time that the $100 concert ticket was introduced.
The ticket price increase doesn't mean the artist can break ground on a new home. Live Nation owns over 200 venues in the United States and has a stake in the ticket sales, merchandise profit, and routing of touring artists and musicians. Clyde Lawrence, the lead singer for the R&B soul group Lawrence, testified before the Senate Judiciary Committee last month, saying that Live Nation, who reportedly controls around 70% of all ticket sales, adds fees that don't trickle down to the artist. Lawrence stated that the band's questions about line-item service fees go unanswered and that the band learns of the added fees the same way the average consumer does – by logging into Ticketmaster. A $30 concert ticket becomes $42 after the unexplained fees are added, and the band is left with a gross pay of $12 per ticket. Live Nation doesn't pay for the artist's travel, crew, or lodging, which further eats into the take-home pay.
"So that leaves $6 per ticket for us, an eight-piece band… pretax — and we pay for our own health insurance."