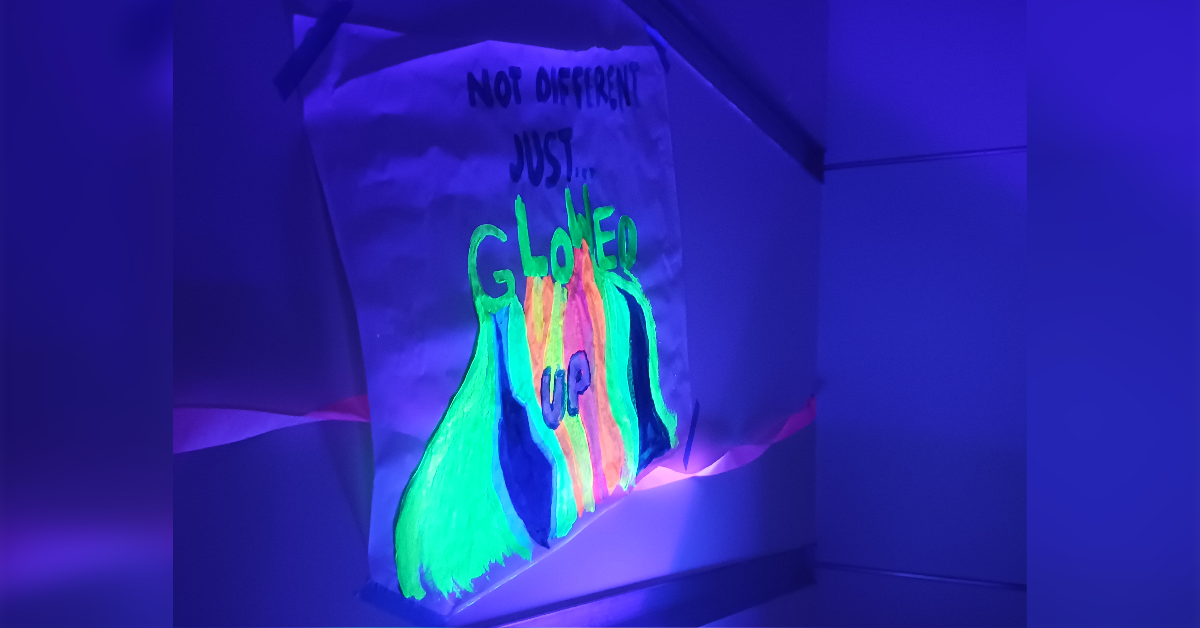 UIS Glow Bash
Hosted by the Department of Residence Life and the Resident Hall Association, the Glow Bash event held on April 21 was a great success. Held in the Lincoln Residence Hall Great Room, beginning at 9 p.m., the party ended at midnight. Students were invited to enjoy the event for free and get to know one another while dancing away the night. University of Illinois Springfield icards were required prior to students gaining entry to this event. This was done to ensure attendees were students at the University of Illinois Springfield campus in an effort to keep those enjoying the event safe. Additionally, backpacks and purses were requested not to be brought to the Glow Bash event as well.  Students were invited to participate in the Glow Bash night event, regardless of their place of residence on campus.
Free food, including cupcakes, was provided for attendees by the Glow Bash event hosts.  Decorated glow-in-the-dark posters were arranged around the Lincoln Residence Great Room, along with blacklights that highlighted outfits, shoes, jewelry, and makeup. Glow sticks were available for attendees, while some glow-in-the-dark headbands, bracelets, and face paint were also available. While some students opted to get their faces painted, others just appreciated the atmosphere.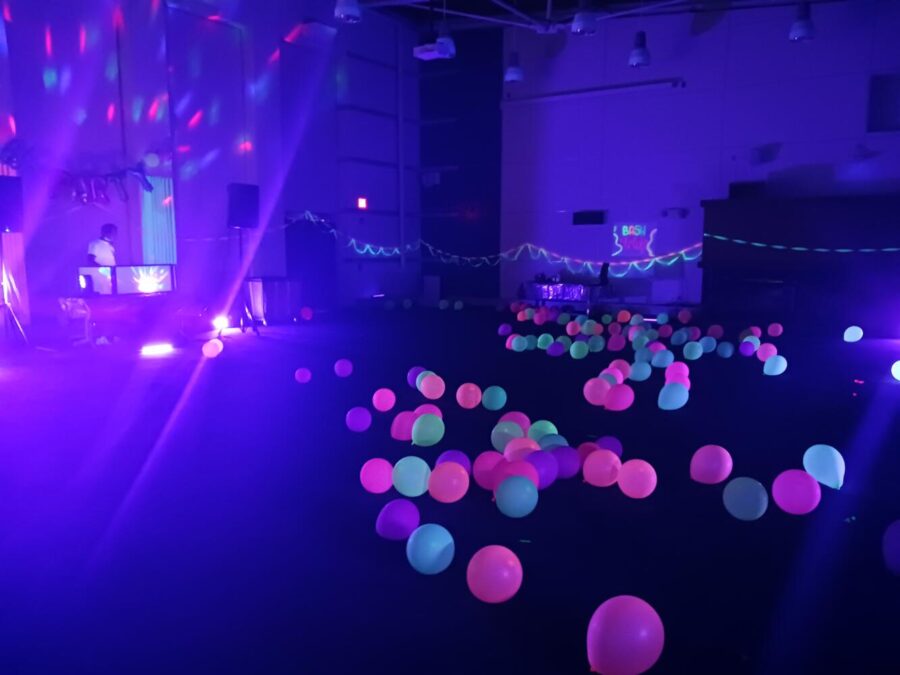 DJ Yinka spun songs for attendees to boogie to, such as DaBaby's hit "Rockstar" and 24kGoldn's "Mood."  Some older musical hits by Snoop Dog, such as "Drop It Like It's Hot" as well as "London Bridge" by Fergie, were also played while students enjoyed Glow Bash. A selfie station was also set up, which drew students over to take part, and countless other Glow Bash attendees wore colorful headbands while enjoying DJ Yinka's spinning. One of the more entertaining parts of the Glow Bash event was when multiple students opted to toss the glow-in-the-dark balloons about, prompting several games where the balloon was kept aloft through players kicking, hitting, swatting, or batting it with limbs or their heads.
Overall, the Glow Bash event served to help students engage with their peers as well as those they may not know outside of classes or who just happen to live nearby, all while enjoying a carefree night of fun without the expectations usual at a bar or other nightly public area atmosphere. Along with the Resident Hall Association and the Department of Residence Life, other organizations that helped make the Glow Bash possible included Lincoln Residence Hall, West Campus Townhouses, East Campus Apartments, and the Founders' Residence Hall.
The next upcoming event, similar to the Glow Bash, will be hosted by the West Campus Townhouses and will include Therapy Dogs on Thursday, April 27, at 5 p.m. This event will be held at the West Campus Townhouses, near the Recreational Park area. Food will be available at this event while attendees learn about mental health resources, play yard games, and are invited to enjoy the company of therapy dogs.