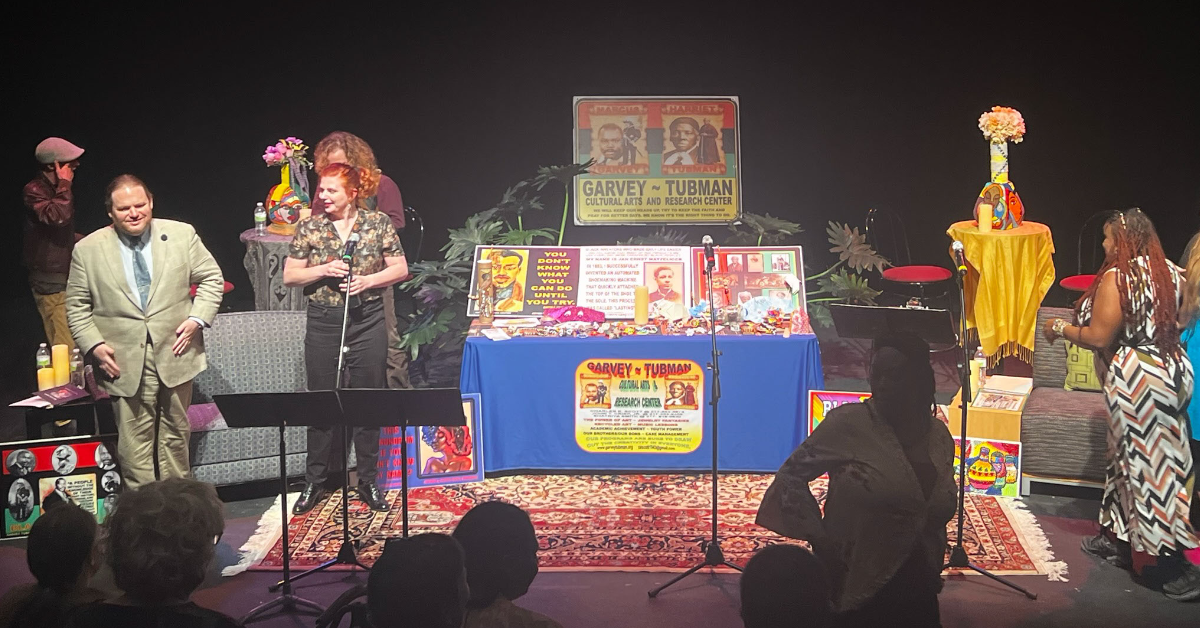 Date Night with Spoken Word at UIS
On April 22, 2023, I attended Date Night with Spoken Word in the UIS Studio Theatre. Poet Shatriya Smith, who is a local community advocate and also the Executive Director of the Garvey-Tubman Cultural Arts and Research Center, performed spoken word of her own poems about love, along with a bunch of other poets, including Angie Tonucci, Cole Taylor, Emily Rhodes, Quentora Dumas, K.C. (KIM) Moore, Joshua Amos Graff, James Brokmeier and Meredith Cargill.
The event was themed "Date Night," so I attended the event with a date. We had lots of fun! The poets were extremely talented and delivered many amazing poems about love. My date said, "I was inspired by the bravery of the poets. They were very open with their emotions, it was refreshing."
Shatriya Smith and the Garvey-Tubman Cultural Arts and Research Center have been hosting a series of "Underground Railroad"-themed poetry events around central Illinois for the past few months. The poetry builds on the themes of escape, chains, and redemption.
The poets during the Date Night with Spoken Word event all had very different personalities, and that diversity contributed to their all providing different accounts of love and what it means to them in their poems. One of the poets, Meredith Cargill, brought out a guitar for one of his poems and strummed along for part of the poem. Shatriya Smith also sang a song during her poetry set.
The Garvey-Tubman Cultural Arts Research Center provides facilitated instruction with professional artists and music classes to assist emerging artists' minds. They also work to empower creativity, showcasing, and prepare for marketing and sales.
UIS puts on various events like these throughout the semester, so you should definitely look into attending one!