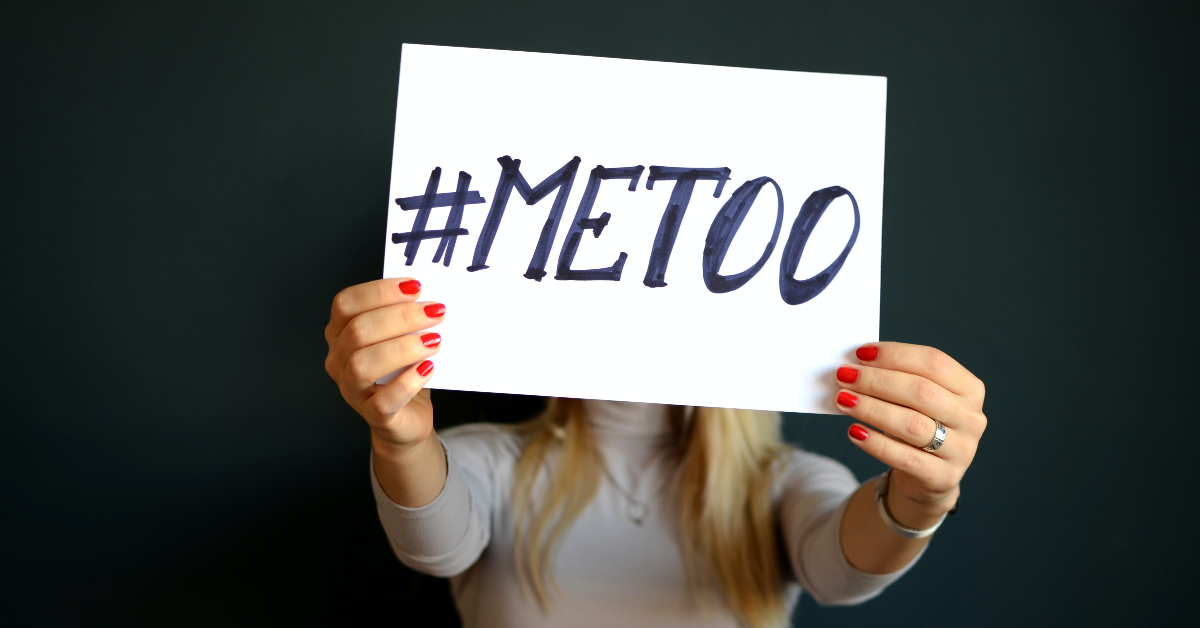 OPINION | MeToo: A Movement Heard Around The World
"Many said that the #MeToo movement helped give them the courage to speak up. They hope that talking about the issue will help prevent more people from staying silent." – Insider
The founder of the MeToo movement, Tarana Burke, worked alongside survivors of sexual assault, and this partially inspired her to found the MeToo movement. The defining moment came while she was working at a children's camp, and a young girl approached her, asking to tell her story of assault. Burke listened for only a few moments before turning the child over to another counselor who could "help her better."  Per Burke, "…as I stood there, I couldn't even bring myself to whisper the words circling my mind and soul: 'me too'".
Officially, the MeToo movement was founded in 2006. However, it developed into an extensive social movement as a hashtag in 2017 following the Harvey Weinstein sexual abuse allegations, which swept across social media and news outlets. Burke would go on to shape MeToo with a goal of making it about "empowermental empathy," She would also, along with other sexual assault survivors dubbed the "The Silence Breakers," to win Time's Person of the Year award in 2017. "What had begun as local grassroots work had now become a global movement-seemingly overnight. Within a six-month span, our message reached a global community of survivors. Suddenly, there were millions of people from all walks of life saying 'me too.' And they needed our help."
Interestingly, MeToo was not the first-time open discussion of sexual assault, and the reality of domestic violence was publicly discussed. There had been similar calls for change as far back as the 1940s and 1950s. One of the leading advocates for justice, who worked on behalf of survivors of sexual assault and operated alongside the NAACP to investigate rapes of Black women, was Rosa Parks.
In 1971 the first rape crisis center was founded in San Francisco, California. Seven years later, the first U.S. "Take Back the Night" event was held in the same city. While the Take Back the Night Foundation's mission is similar to that of the MeToo movement, it started after incidents of violence against women in public. In 1993, some legislation would be passed which would advance women's rights, namely the Violence Against Women Act. Ironically signed into law by President Bill Clinton, who himself came under scrutiny following a sex scandal, the act arranged for $1.6 billion to be allotted towards investigating and prosecuting violent crimes against women. The Violence Against Women Act also required law enforcement officers to treat violence against women as an act of crime rather than a private family matter while strengthening legal protections for survivors of sexual violence and domestic violence.
The National Sexual Violence Resource Center (NSVRC) was founded in 2000 as a nonprofit organization that provides information and resources to sexual violence. NSVRC would go on to coordinate the first Sexual Assault Awareness Month (SAAM) a year later. The color teal was designated as the color correlated with sexual assault awareness, and SAAM events continue to educate how to prevent instances of sexual assault as well as what resources are available to survivors of assault. Former President Barack Obama would officially declare April as Sexual Assault Awareness Month in 2009 while encouraging people to have open conversations about sexual assault and to prioritize the prevention of sexual assault instances. The White House, still under President Obama, went on to form a task force to aid in preventing sexual assaults on college campuses nationwide in 2014.
The history of the MeToo movement is intertwined with that of Sexual Violence Prevention, though its goal differs from previous campaigns by empowering survivors. Not only does MeToo provide education to those who have experienced sexual violence, but there are also numerous resources offered to survivors to make use of.  Some, such as Survivor Leadership Training, focus on helping "survivor-leaders" to identify their unique voice while providing them with foundational knowledge and organizing skills. Another resource offered is that of virtual sessions, which help survivors of sexual assault navigate the following trauma.