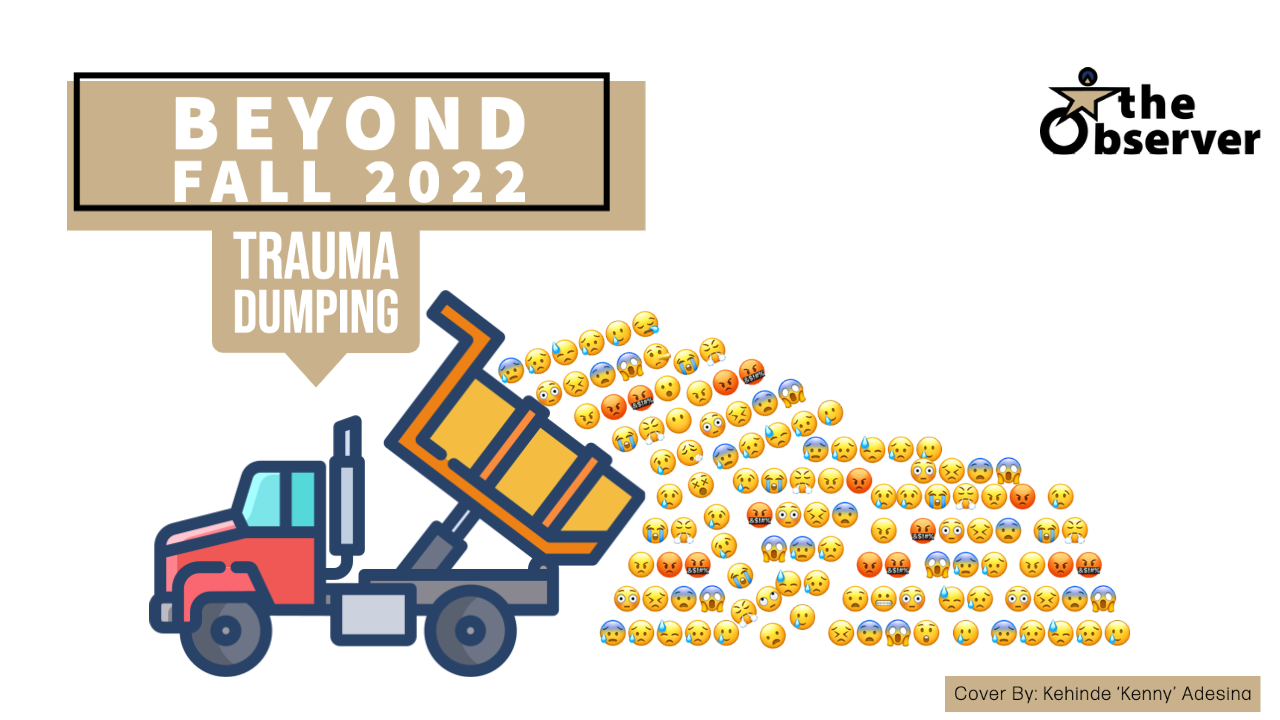 Beyond Fall 2022: Trauma Dumping
We are back once again with our annual semester publication, The Beyond. At The Observer, once each semester, we do a publication around a central theme – this is The Beyond. We explore high-level topics across various facets of that topic across the many dimensions of our lives and lived experiences. The theme changes every semester and is selected to reflect the contemporary times in which the publication is written. This semester, we believe the theme that characterizes our current times is Trauma Dumping.
According to the Cleveland Clinic, Trauma Dumping is "the oversharing of difficult emotions and thoughts with others." Following some of the most intense times in our country after a worldwide pandemic, incredible economic instability, and political upheaval, we reflect on our perspectives about how the trauma of our current time has affected us and society as a whole. For many of us, this has been a deep exploration of ourselves or topics that are critically important to us. We hope you all can find some significance in the topics we cover and our personal experiences.
We are proud to share our contributors' hard work with you, and we hope that everyone can find something they can take away from this semester's Beyond. It is worth noting that mental health is very important to our individual success, and if you are experiencing any mental health issues, we hope you will reach out for the help you need. At the end of this article, we have provided information regarding the health services at UIS. While the future is uncertain and anxiety abounds, we must remember that we are not alone, we are not powerless, and we are not suffering in silence.
Information for Mental Health Help at UIS:
Phone Number: (217) 206-7122
Office: Human Resources Building, HRB 64
Hours: 8:30 a.m. to 5:00 p.m. M – F
Reach the After-Hours Crisis Counselor: (217) 206-7122