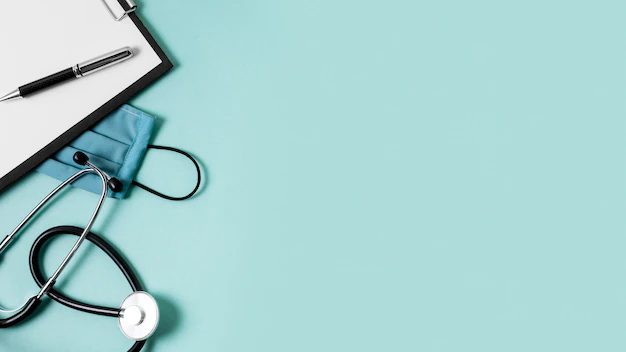 COVID-19, Monkeypox, and Student Health
Since the panic brought on by news about the COVID-19 pandemic in 2019, the United States has increasingly encouraged public health policies and spread information to reduce the spread and impact that the COVID pandemic has had. Despite an improved understanding of how the virus works and ways to protect against the COVID-19 virus, it is still considered a global pandemic.
The CDC guidelines indicate that there is not a current mask mandate. While it is strongly encouraged that individuals with symptoms wear masks, many universities and public schools have reduced this encouragement in an attempt to move beyond mask mandates. That said, one of the important preventative measures that have been enforced is the COVID-19 vaccination and following booster shots. These are at the forefront of being able to truly recreate a norm and ease the lasting effects of the pandemic.
When it comes to the COVID-19 regulations on campus, the following has been addressed by UIS Chancellor Dr. Janet L. Gooch:
"Face coverings will be required on campus in health-care settings (UIS Counseling Center, UIS Health Services, SHIELD site) and are strongly encouraged in classrooms during in-person instruction…In settings where face coverings are not required, any individual who makes the personal decision to wear a face covering will be fully supported; however, no additional requirements for face coverings should be implemented at the unit, facility or event level."
The issue, however, is with the preventative efforts of UIS regarding long term health and safety management. With no regulations insisting they continue to wear masks, most students are opting not to. This has the potential to lead to an increase in cases at any moment on campus. Situations that could encourage this include campus-wide breaks, large indoor gatherings and removal of COVID-related resources on-campus for students. The primary concern is for immunocompromised students, who will be impacted most by the shift to on-ground courses.
Despite the guidelines change, a few things can be done to keep the UIS community safe. One is getting vaccinated and boosted before living on campus. Another good habit is wearing a mask if you or someone you love is immunocompromised to help reduce their risk.
As COVID-19 is being managed and the CDC is settling on regulations that should minimize risk, another concern rising in the US is Monkeypox. The CDC has stated that "Monkeypox was discovered in 1958 when two outbreaks of a pox-like disease occurred in colonies of monkeys kept for research. Despite being named "Monkeypox," the source of the disease remains unknown." Monkeypox is a viral infection in the same family of viruses as the variola virus (smallpox). Monkeypox itself is not related to chickenpox, with the notable difference being that Monkeypox is rarely fatal.
One troubling social issue that's come from the current Monkeypox outbreak is the racially discriminatory nature around the virus's name. There is concern about the virus being associated with the Black community. This association might be encouraging a racist assumption about Black people's likelihood of contracting the virus, reinforcing the stigma against Black people. This concern is so great that the World Health Organization (WHO) has decided to reassess the name for the virus, considering the name doesn't fit WHOs standards to begin with. The virus name should not imply a relationship between animals or locations, as the spread may change who is affected over time.
Another concern is the stigma in the LGBTQIA+ community, as there have been harmful and unfounded implications that Monkeypox is an issue solely affecting the LGBTQIA+ community. Monkeypox itself cannot be easily classified as a sexually transmitted disease (STD). It can also be spread through the following: bites from small animals, skin-to-skin contact, touching contaminated surfaces, inhaling or coming into contact with respiratory secretions (such as cough, sneeze, etc.), oral/anal/vaginal sex or genital contact with an infected person, and prolonged physical contact.
Furthermore, since sex is not the only way Monkeypox can be spread, the notion that it is an STD is an inaccurate and misleading categorization. Referring to this infection as an STD stigmatizes the LGBTQIA+ community as it has increased the discrimination and prejudice against the community. Similarities can be seen in the stigmatization of the LGBTQIA+ community during the beginning of the HIV epidemic in the 1980s.
The number of current monkeypox cases in Sangamon County, Illinois is 2 as of August 26, 2022. This number can be a relief to those concerned about the spread across Illinois, but it is important to maintain safety measures that will prevent any spikes in the spread. In response to the current issue of Monkeypox, UIS Health Services has shared that they are "…prepared to offer testing and support for students who need it. To date, there are no known cases at UIS." The email addressing this was sent on August 22, and to date there is no new information of any Monkeypox cases at UIS.
The best way we can work to stay safe and to keep each other safe is to stay informed. By doing frequent research on the spread of these viruses and what communities they impact, there is a greater chance that these viruses can be dealt with.