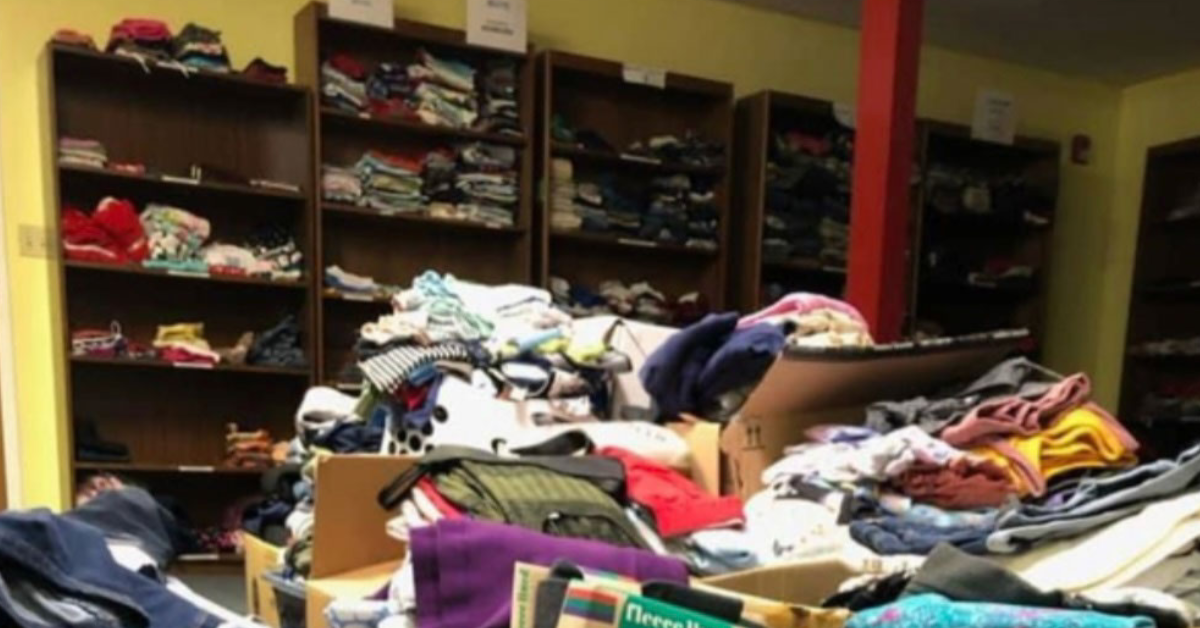 The James Project
Last week, two University of Illinois Springfield groups got together to help the James Project. The event was a joint effort between the Volunteer & Civic Engagement Center and the RSO Campus Child Advocates to organize Closet 127 for the James Project. This organization helps foster parents and children by providing them with homes, clothing, supplies, and essential items.
The James Project focuses on helping foster parents and children by providing homes with 4-5 bedrooms and 3 bathrooms. The volunteers assist with helping the families who live in these homes with weekly meal delivery, yard and housework, and other types of maintenance projects. Closet 127 is also operated through the James Project and is used to assist the families with foster children with life's basic necessities.
Included are personal accounts of a few volunteers who attended the event, who talk of the impact it had on them.
UIS student Claudia Mika recalled the event as "a small one in a few rooms (clothing, bed and cribs, hygiene products, and small personal products) as we only participated in one. We were to remove clothing that seemed old, wouldn't fit for that size anymore, or was dirty and needed to be thrown out. Taking the hangers and moving them to use again as needed. Folding the clothing removed into travel boxes so they can be transferred to where they should go. This event was fun, seeing so much and getting to know a couple of others. Although, I can say, my arms became dead from moving the hanging clothing from one side to another (not picking up)."
Another UIS Student by the name of Mosaku Lateefat Abiodun, a graduate public health student, mentioned that she "participated in this event because of my deep passion for giving back to those in need and making a positive impact, which has also led me to establish a non-profit organization called Give to Live Foundation in Nigeria. In addition, I joined the school's Volunteer & Civic Engagement Center to continue doing what I have loved since I enrolled in UIS, which is to help and reach out to more people," Mosaku continued. "During the volunteer experience, I had a fantastic time helping the James Project by sorting and organizing clothing for foster children. I was impressed by the organization and outreach provided by the Volunteer & Civic Engagement Center and the Campus Child Advocates. I felt grateful for the opportunity to contribute to such an impactful organization and help further its mission. The experience was heart-warming, and overall, it deepened my passion for service and reminded me of the profound difference even small acts of kindness make in people's lives."
The existence of on-campus groups like Volunteer & Civic Engagement Center and Campus Child Advocates encourages students to get more involved in their local community. These groups focus on providing students, faculty, and staff of the university with opportunities to learn and lead by serving in the community. By doing events like the James Project experience, students can begin to develop a commitment to civic and social responsibility in their community.
According to the Volunteer & Civic Engagement Center web page, "We consider service and civic engagement to be leadership opportunities, and as such, we work to create experiences that develop UIS Volunteers' ability to take ownership of projects, to provide vision to and execute programs and events that address real-world issues, to manage peers, to lead meetings and committees, and to overcome obstacles in the path of executing their plans."
Campus Child Advocates' mission statement says: " Our mission as a club is to 'stop the silence' surrounding childhood maltreatment. We hope to reach out and assist victims by giving them the resources and support they need to tell their narrative."