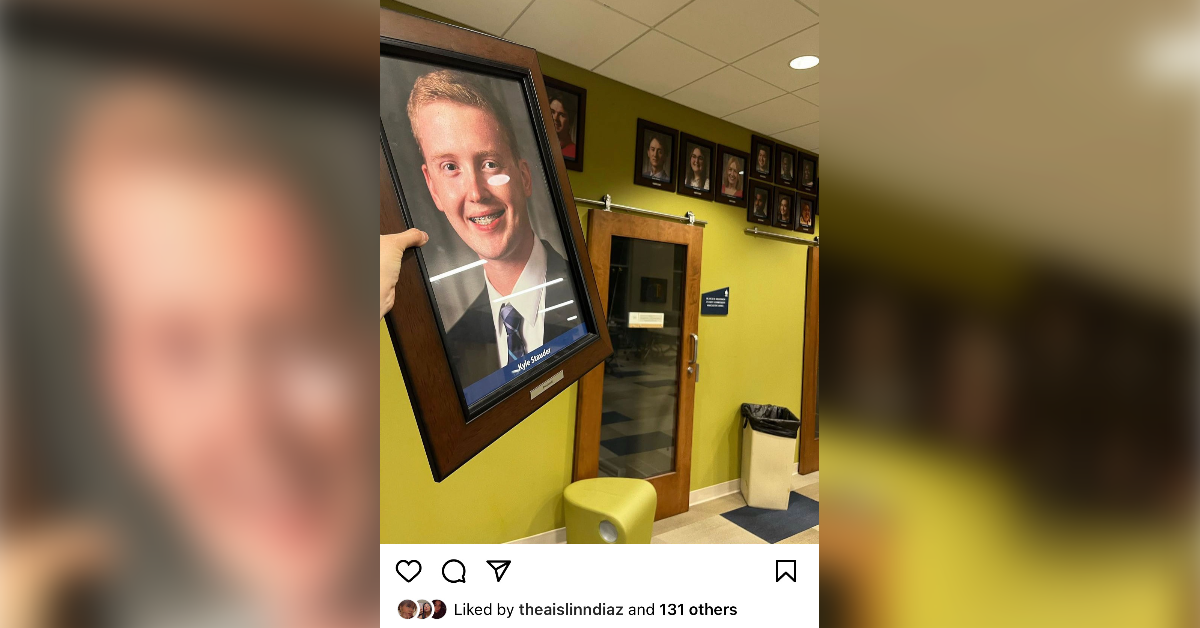 UIS Student Government Association President Resigns After Controversial Comment
UIS senior Kyle Stauder resigned his post as Student Government Association president during a raucous, emotion-filled meeting last week after students criticized him for a comment he made about a quinceañera event.
The controversy ignited on March 5, in a meeting about funding for campus groups. According to UIS student Ingrid Franco of Gamma Phi Omega International Sorority, Inc., the conflict was rooted in SGA's denial of the Latina-oriented sorority's funding request, which was to be used towards decorations for the event. "Not only is the organization in good standing as an RSO and compliant with all the by-laws, but this proves that SGA's denial of funds was unwarranted and biased as I am a well-known member and treasurer of the sorority," said Franco via email.
SGA treasurer Joanna Chun told Stauder a group was requesting $400 to hold a quinceañera – a traditional coming-of-age celebration for Latinx girls turning 15 – for UIS students who never had a chance to experience such an event, which includes traditional music, dancing, food and an ornate dress for the celebrated woman. The funding for the event was for a customary dress at the quinceañera.
The overall cost of the dress is $600. The traditional garb would be partially paid for, $200, by the parent. The other funding would be $400 through the Student Organization Funding Association (SOFA). The option was to either fund $200 if the recipient kept the dress or the full remaining $400 if somebody reused the dress each year. The $200 funding passed after confusion about whether or not somebody would keep the dress after the event. The dress was intended to be kept for future use at UIS.
"So, they're requesting money to approve a quinceañera for somebody? They're requesting money for somebody's birthday party? Is that what this is?" Stauder said.
Multiple SGA members laughed at the comment. Chun clarified that the quinceañera occurred last year and is culturally significant. 
"Alright, you won me over," Stauder said.
Students' anger over Stauder's comment carried over to March 7, when the SGA held a meeting at the Student Union to inform students about the organization. It instead became a public repudiation of Stauder.
Chants, disagreements, apologies and calls for the president to resign filled the Student Union ballroom, with over 100 students in attendance. The passion reached a boiling point, the video showed, with one student rushing the stage, kicking over a plant, and kicking the dividing wall of the ballroom.
Stauder eventually heeded the calls to resign, eliciting cheers from the crowd.
"I didn't really know why everything was happening. I just knew it was kind of crazy," Jed Coats, a UIS student who attended the meeting, said. "People were mad. People were yelling. Tension was super high. I could feel it (the tension) before I walked in. Everybody's attention was on the people in the front talking, and you could tell everybody was tense."
Stauder, in a written statement last week to the Observer, said the events of the last several days were "extremely unfortunate."
"This university consists of wonderful people and students, and it is sad that disagreements were aired out in such a public way," Stauder said in a statement given to the UIS Observer. "It has been an honor to serve as your SGA President over the past 15 months, and SGA is in good hands. I will have more to say about these events and circumstances in the future, but right now, I will have no further comment on this very sad situation."
SGA members who laughed at Stauder's original comment were caught in the crosshairs of controversy, too. Many went onstage to apologize to the crowd, but some didn't.
"I did not go up to speak because I was debating if I should go up there. Really, I felt like they were all forced apologies. They weren't genuine apologies. That was one thing on my mind," Samy Iverson, SGA liberal arts and sciences senator, said. "Even if I had tried to go up and speak onstage, I was just going to get heckled and screamed at. That was basically most of the meeting, of the event. Any member of SGA that tried to say a word, they just shut down immediately."
Iverson reiterated that he wholeheartedly regrets his actions and that it was difficult for him to understand what was happening as an international student. Iverson has since resigned from his post as a senator.
Students say the incident wasn't Stauder's first conflict with Latinx students. Aislinn Diaz, a past SGA president and current Hispanic/Latinx Initiative student coordinator, said she experienced problems trying to attend an SGA meeting on Aug. 28, 2022.
Diaz and Ingrid Franco, who is also a Hispanic/Latinx Initiative worker at the UIS Diversity Center, attempted to speak with the SGA for the Hispanic/Latinx Heritage Month event. According to Diaz and Franco, the event, Jaripeo Sin Fronteras, didn't receive a co-sponsorship from the SGA, but did receive pushback from Stauder.
"Ingrid had asked if she could attend the meeting that Sunday, Aug. 28," Diaz said. "He (Stauder) responded back to her saying, 'We have a full agenda. It's our first meeting. We're not really trying to have anyone come out.'"
The two went to the meeting anyway. Diaz reiterated to the SGA members, citing her prior experience as SGA president, that the meeting should be open to the public. Diaz believes this is where the animosity began.
The March 5, SGA meeting was the first for new secretary McKayla Bartkiwicz. During the raucous SGA forum on Tuesday, March 7, Bartkiwicz showed her support for the controversial president by posting an image of Stauder at the podium on Instagram with the caption, "that's MY president." 
Emmanuelle Yakana, the SGA's internal vice president, was named the new president following Stauder's resignation.