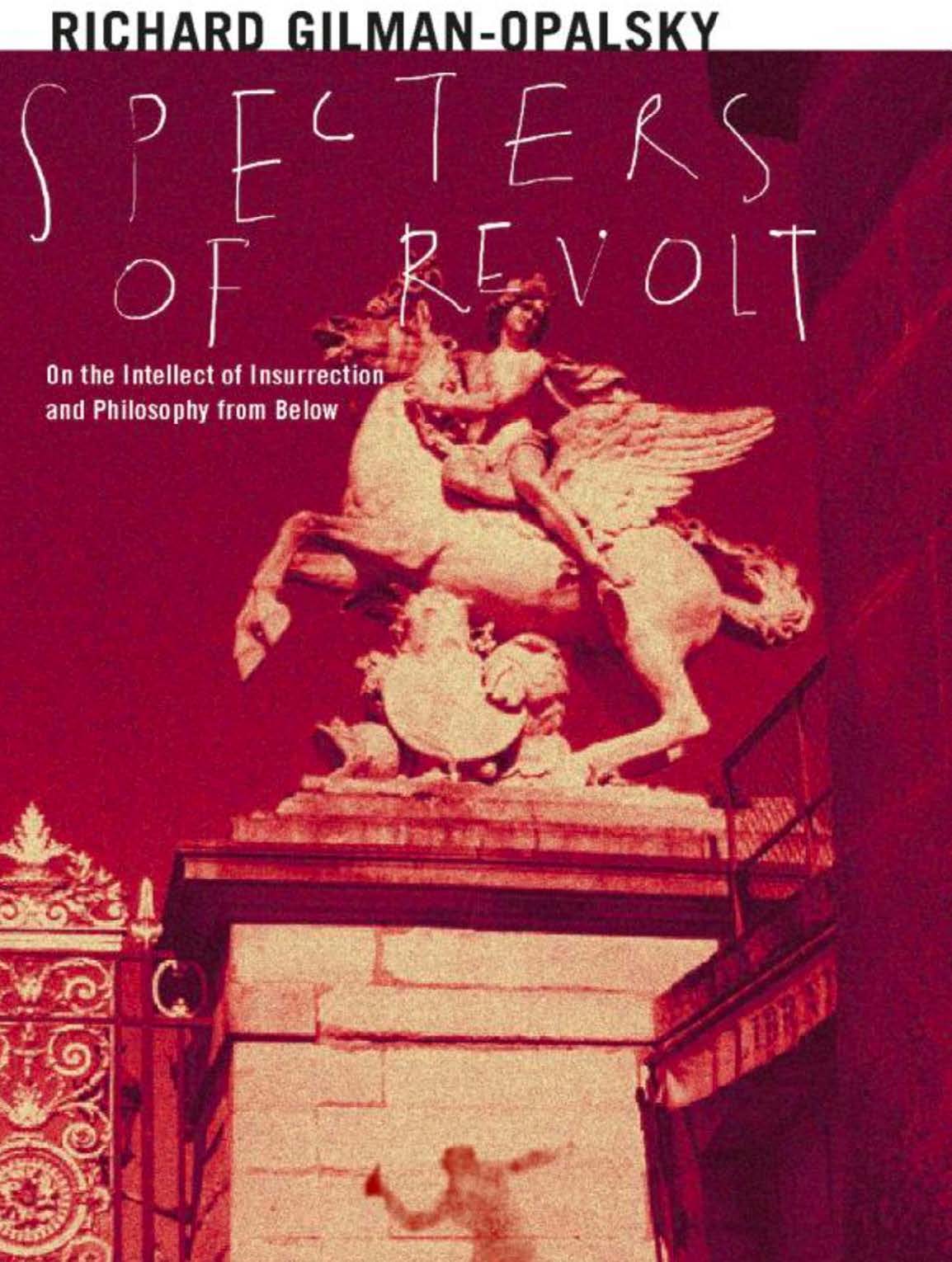 Discussion tackles myths and misperceptions about revolts past and present
Last Monday, UIS professor Dr. Richard Gilman-Opalsky presented his most recent written work to students and faculty, as well as members of the community. The event, hosted as part of the ECCE Speaker Series, featured a lecture from the author followed by a question-and-answer session.
The book, titled "Specters of Revolt," is the most recent of four books penned by Gilman-Opalsky, all of which focus on political science. Gilman-Opalsky received his PhD in political science from The New School for Social Research.
Dr. Gilman-Opalsky is an associate professor in the Department of Political Science and the chair of said department at UIS.
According to his faculty profile page, Gilman-Opalsky's areas of focus include Marxism, the history of political philosophy, critical theory, and other related topics in political philosophy.
According to Gilman-Opalsky, the book is about how our world is "haunted by the possibility of its transformation." In his lecture, he described revolts as "a kind of politics" that may involve social upheaval, civil and uncivil disobedience, riots, and other forms of resistance to established powers.
The book analyzes current revolts, such as those in Ferguson and Baltimore, and describes revolts as "a rational and reasonable response within and against the world as we know it."
Gilman-Opalsky frames these revolts as positive events that have the opportunity to change the world they take place in.
"I believe that in a revolt we can see the possibility for rethinking and remaking the world," he said.
When asked why he was drawn to the topic of revolt, Gilman-Opalsky said, "[s]eeing a lot of social upheaval happening, and an increase of it." He continued, "I saw people who were dealing with indignities stand up and start to express themselves in very powerful ways."
"Specters of Revolt" is available for purchase on Amazon.