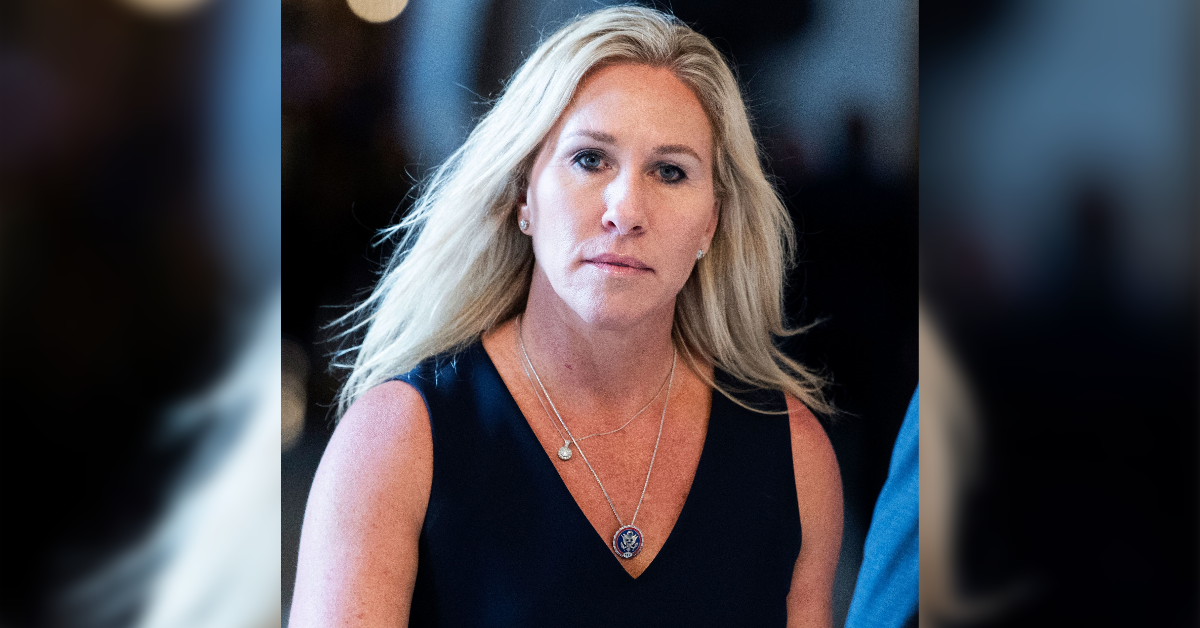 Opinion | Marjorie Taylor Greene and Her Continued Isolationist Rhetoric
United States Representative Marjorie Taylor Greene, Is a Trump-aligned Republican representative from Georgia. Greene has been responsible for promoting and pushing conspiracy theories led by others who are Trump-aligned in the Republican Party. Such theories include but are not limited to the United States presidential election of 2020 being stolen by President Joe Biden and the Democratic Party. However, Marjorie Taylor Green has struck a new low even for her by defending a service member who may have jeopardized our national security.
Airmen Jack Teixeira has been accused of making the foolish and purposeful action of posting classified information related to intelligence about the war in Ukraine. The airman reportedly began to post such information on a discord.com group called "Thug Shaker Central." This particular group has approximately 50 members, and even a member of that group had apparently warned Teixeira to be careful with intelligence documents before he responded too late. The leak began to occur days after the Russian invasion of Ukraine. However, it was only most recently that the Federal Bureau of Investigation was able to catch the airman engaging in this abuse of the United States secrets and the trust that was granted to him.
Representative Greene, who sits on the Committee on Homeland Security in the United States House of Representatives, came out to defend Teixeira. Green stated on Twitter that it was because "Jack Teixeira is white, male, christian [sic], and antiwar. That makes him an enemy to the Biden regime." She went on to claim that the US is fighting a war in Ukraine with our war powers under Biden. This is an example of a twisted narrative that is absolutely false, as the US is only supplying Ukraine with ammunition and weapons at the moment. However, Marjorie Taylor Greene invoked the wrath of United States Senator Lindsey Graham, a Republican from South Carolina.
Lindsey Graham went on to proclaim Marjorie Taylor Greene's comments as irresponsible and inappropriate as a member of the Homeland Security Committee in the House. The senator deemed that these comments may open a door for other service members to believe it's ok to leak national security or intelligence information, which would endanger service members abroad and at home. The 21-year-old airman, as of right now, is in federal custody for having allegedly leaked the classified information. However, it has also been reported that he may have been granted inappropriate administrative access to the information that he has allegedly released.
Now there's a general concern that service members may commit the similar actions. This is of great concern because America is the world superpower. Having leaks in her shroud or security endangers not only America but even our allies around the world. Recently, in the United States, the country has been susceptible to all kinds of information leaks by service members and contractors alike. Another concerning example of this would be the case of Edward Snowden. Snowden was a government contractor who discovered lots of information about the United States surveillance program. Snowden leaked the contents of the program and then fled to Russia, where he currently and continuously has asylum from the United States.