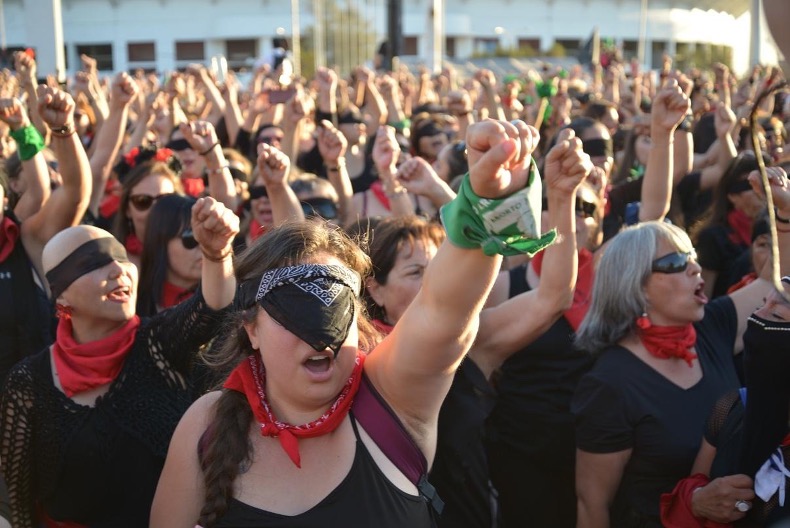 BEYOND Influential Women | Why It's time to Ditch Armchair Feminism
My parents, especially my mother, raised me to value myself as a woman. Of course, I should love myself because I am simply a person, but special attention was placed on being a strong, independent woman. My mother nurtured me with stories of heroines, girls that could do anything (like the book Grace for President), and told me that I make my destiny. Feminism has been central in guiding my beliefs, and my feminism has shaped me to be the woman I am today. But, at the cusp of my twenties, the message has lost its resonance.
Over this past summer, I worked as a music director for a children's theater group. We would play games, and I taught them how to improve their singing. The cast was primarily girls between nine and fourteen performing Legally Blonde. On June 29, I led the cast in a group warm-up and game. The kids would pick an occupation to pretend to be and improvise how they thought the character would behave. This girl gave a rather stuffy performance on her interpretation of being the president. Amidst her performance, I checked my phone and saw.
"Roe was overturned."
Watching young girls playact as lawyers, doctors, politicians, and bakers, I could not help but feel helpless. I had only two years of federally protected bodily autonomy as an adult, but these young girls won't grow up in a world that respects their independence. I sat outside and cried. In the weeks following the overturn, the internet exploded. Social media posts vomited information about women's rights, how to be an activist, and what we can do to win back our rights. A constant stream of anxiety pounded into my brain. Then, it was quiet. All the yelling had ceased, the activists sat back in a corner, and the fight lost its drive. We became armchair feminists once again. Was this peaceful resolution the result of a loss of hope? Did we vote in the 2022 midterms hoping our elected officials would work in our favor? Is it the nature of American feminism to remain complacent, hoping our silence will buy us more respect?
As a young woman, I am devastated by armchair activism, and I have so much momentum to fight for my rights but little access or knowledge as to how to do so. In addition to this lack of information, other activism groups are quietly trying to reduce abortion access even further. According to Politico, the Alliance Defending Freedom, a religiously affiliated legal group, filed a lawsuit in a pro-life judge's office, claiming that the abortion medication approved 22 years ago is unsafe and unconstitutional. If they win this lawsuit, its impact will be felt nationwide; it can potentially prohibit access to this medication nationwide.
Our current practice of lazy activism will not grant us our rights back or hinder the groups actively trying to diminish our rights further. Activism is about awareness, not the lack thereof. Activism intends to make officials uncomfortable to encourage a specific agenda. Activism does not need to be feminine, and it does not need to feel meek and palatable – direct action must be taken to see progress. Fourth-wave feminism needs to be loud to see its effects.
As a social movement, feminism needs more of everything. It needs more representation for women, women of color, and women in powerful positions. Feminism needs more momentum, protesting, social influence, and lawsuits. Feminism needs louder words and, most importantly, more influential women. Gone are the days of passive activism; we must become the influential women we admire. The conversation is happening now, and we have an opportunity to make tangible social change. We need to make a stance for our success, our right to a future, and the future of all women in the United States.