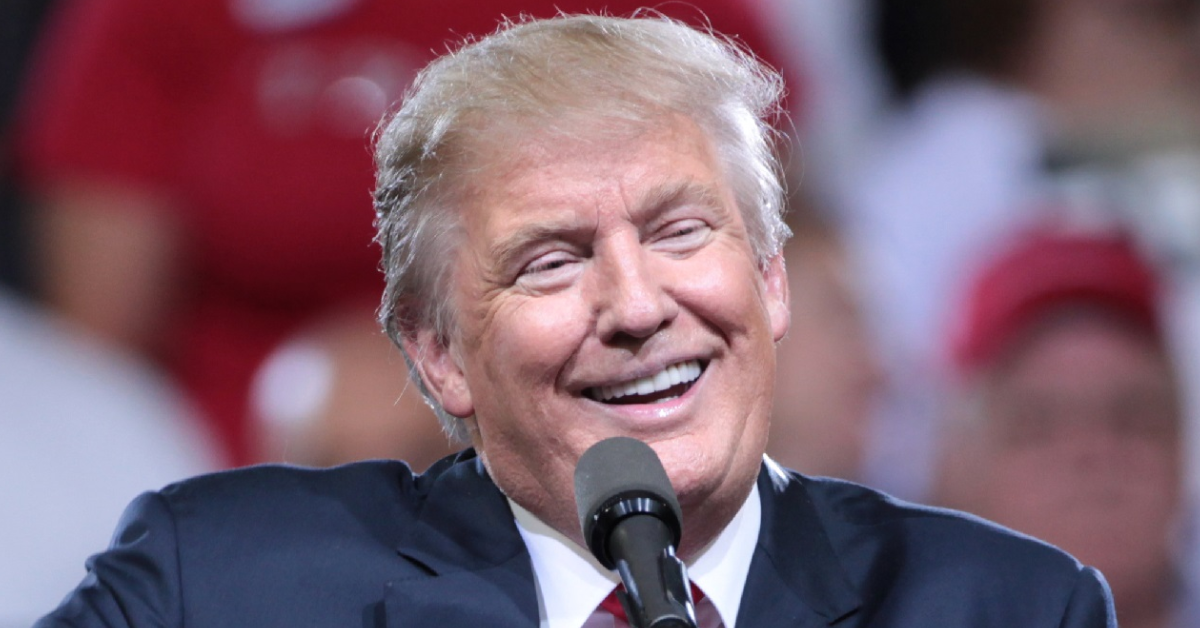 Donald Trump Has Been Indicted for a Hush Money Payment Scheme
Former President Donald Trump was indicted by a New York grand jury on Thursday, March 30, 2023, for his alleged role in a hush money payment scheme and cover-up involving adult film star Stormy Daniels, which dates to the 2016 presidential election.
Trump faces more than 30 counts in this indictment related to business fraud. The Manhattan district attorney's office investigation began when Trump was in office, and a $130,000 payment was made by Trump's then-personal attorney Michael Cohen to Stormy Daniels in 2016. The payment was alleged "hush money" to silence Daniels from going public about an affair with Trump a decade earlier, which Trump has denied.
Although hush money payments are not illegal, falsifying business records are. According to court filings, when Cohen (Trump's former lawyer) faced criminal charges, Trump Organization executives gave him an authorized payment of $420,000 to cover the original $130,000 payment and tax liabilities as well as a bonus. These reimbursements were noted as a legal expense, which counts as falsifying business records, which is a misdemeanor in New York. Trump could potentially be charged for this.
Prosecutors were also considering charging Trump with falsifying business records in the first degree for allegedly falsifying a record with the intent to commit another crime or conceal another crime. This could be a violation of campaign laws, which is a class E felony and has a 1-4 year sentence. To prove this, prosecutors would need to show that Trump intended to commit a crime.
The judge that is seeing this case against Trump signed an order on Thursday to publicly disclose the sealed grand jury indictment. The case name is: The People of the State of New York against Donald J. Trump.
Apparently, Trump was caught off guard by the decision of the grand jury to indict him. He has repeatedly denied wrongdoing in the matter and has attacked Democrats such as Joe Biden and deemed them responsible for this indictment.
Trump is expected for his initial court appearance on Tuesday. This will be a public proceeding, where the defendant voluntarily surrenders to law enforcement and is usually booked and fingerprinted, and if a first appearance is also an arraignment, a plea is entered.
This is a unique situation in American history – the first time a current or former president has faced criminal charges. But Trump is also a few months into his third time running for election for President, and so Trump's 2024 presidential campaign, combined with his indictment, makes for another very unique situation in American history.
Many Republicans have come out in support of Trump and defended him against this indictment, calling it a "political witch hunt."
Trump is still completely allowed to run for president, despite being indicted, or even still if he is convicted. If convicted of a felony in New York, he would be barred from voting in his home state of Florida, or at least until he served out a potential sentence.
There are other investigations against Trump going on as well, such as in Fulton County, Georgia, with regard to 2020 election meddling, and at the federal level, with regard to the January 6, 2021 insurrection.
Trump's first court appearance is on Tuesday, March 4, and we will see what happens with this trial.