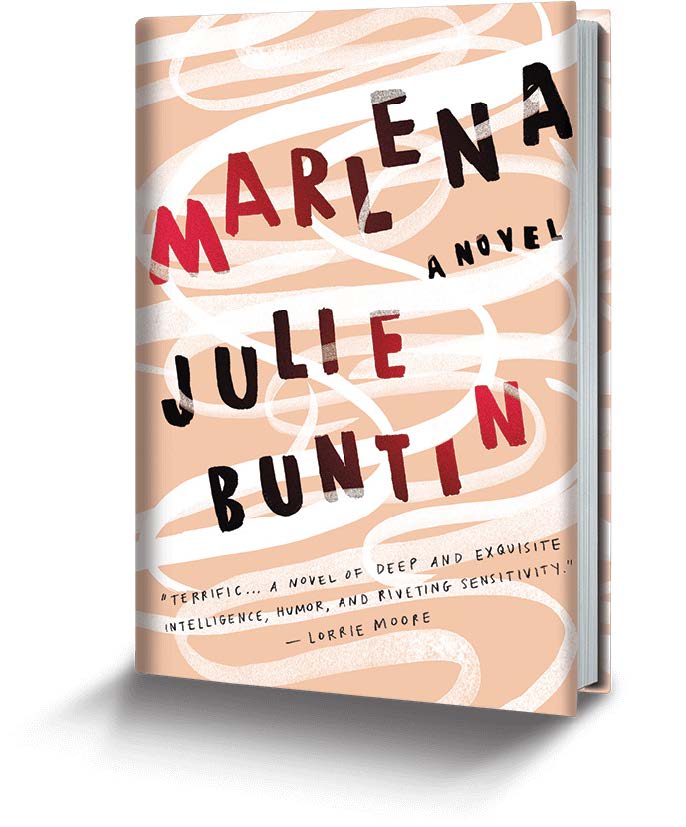 Haunting and mysterious, "Marlena" is a wild ride
With "Marlena," Julie Buntin crafts a strong debut novel about love, addiction, and loss.
Cat's life changes when her parents get divorced, upending her life as she changes from private to public school and moves to Silver Lake, Michigan.
On the day of her arrival, she meets and befriends her fascinating neighbor, Marlena, a gorgeous 15-year-old girl who pops pills and is considered to be manic.
While Marlena is experienced with the world of drugs and alcohol, Cat is not, and she experiences a range of firsts through her friendship with Marlena: her first drink, first cigarette, and first kiss.
Over the duration of their friendship, Marlena's habits engulf her and she dies within a year.
Decades later, Cat, living in New York, is haunted by these past memories as she tries to forgive herself.
When first reading the description of the book, I believed Marlena was haunting Cat, but it's more the past haunting Cat than Marlena herself. To show this, each chapter goes either to the past or the present, beginning in the present with Cat in New York.
Buntin does well with this alternation of timelines, but it could be slightly confusing at points due to the fact that Cat reminisces about the past while in the present chapters. This creates an interesting plot, even if it is a bit hard to follow.
Readers get a sense of Cat early on, but not of Marlena, the character that readers will want to know more about. Throughout the novel, Buntin gives vivid descriptions of the characters, helping the reader imagine them.
For example, Cat's mom is described as "lovely, with her Nordic coloring and elfin cheek dimple, her intelligent eyes. I hated that she hadn't passed their color – aqua blue and distinct –down to me" (24).
The novel pulls readers in with the enigmatic character of Marlena, leaving readers to wonder why she lives the life she does. Overall, "Marlena" is
recommended for those who are fans of realistic fiction and tragic characters.
"Marlena," by Julie Buntin, was released on April 4, 2017. Buntin is a professor at Marymount Manhattan College, where she teaches fiction. She is originally from northern Michigan, but currently lives in Brooklyn, New York.