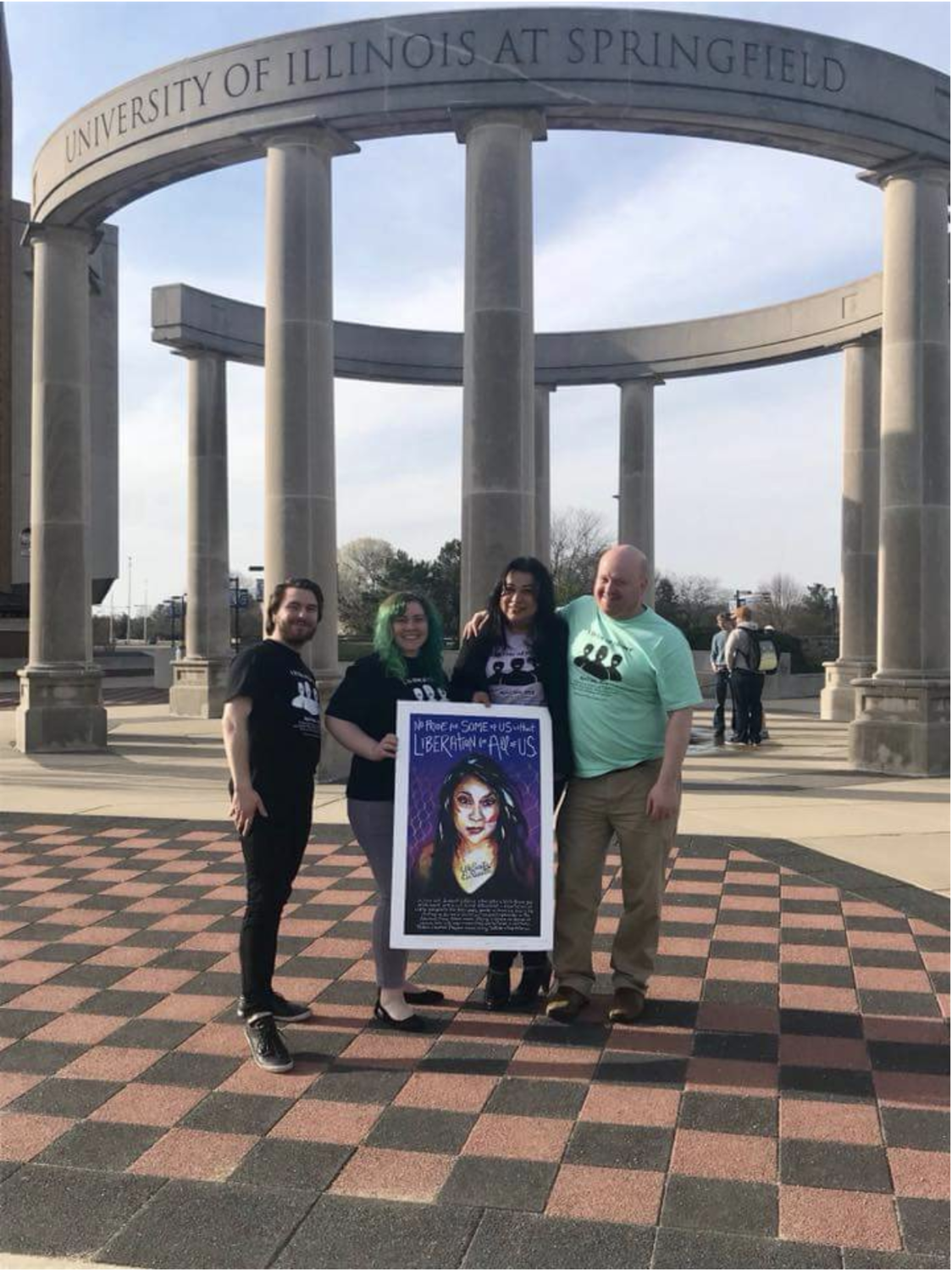 Breaking the Silence with Jennicet Gutiérrez
Gender and Sexuality Student Services (GSSS) hosted a "day of silence" on Apr 26 which was later followed by a "breaking the silence" event at 4 PM the same day with speaker Jennicet Gutiérrez.
The Day of Silence event lasted all day, allowing students to call attention toward the millions of people who do not have a voice. Included in this group were not only LGBTQ+ youth, but also marginalized minorities, undocumented immigrants, the disabled, and survivors of sexual assault. GSSS also gave away t-shirts for people to wear on the Day of Silence that would call attention to the oppressed so that people could unite and raise awareness for these individuals.
At 4 PM, the breaking the silence event was held where, for 15 minutes, students would eat in silence to experience the same silence that many of these individuals have had to face. Afterwards, people were invited to share their personal stories about being silenced.
Gutiérrez is a transgender woman activist and the director of La Familia: Trans Queer Liberation Movement. She was born in Mexico and came to the United States in high school as an undocumented immigrant after years of struggle with her family back in Mexico. Gutiérrez is most known for her interruption of President Obama during his speech on marriage equality in the White House when she called for the freedom of trans individuals in detention centers.
"That was a liberating moment for me," recounted Gutiérrez. "I think because of all the pain and all the rejection of being told that you are invaluable and that you were pretty much disposable from the killings that happened to the trans community. To me, that moment was when I broke free of all the shame, from all the chains, that were keeping me tied up in my own fear. And that was the moment that I broke the silence."
Gutiérrez recounted her life growing up and trying to find herself as a trans woman growing up in Mexico. She recalled the rejection that she faced from her family and how much she struggled against hatred both in Mexico and in the United States.
"The violence that the trans community is facing daily is really horrific," said Gutiérrez. "Last year alone over 26 trans woman were murdered that we know of."
The names of the known transgender individuals killed this year were read aloud. After each name, the crowd was instructed to say, "rest in power." After all of the names were read, there was a moment of silence for the trans individuals. After Gutiérrez's speech, the floor was opened for questions from students about her life and her work as an advocate.