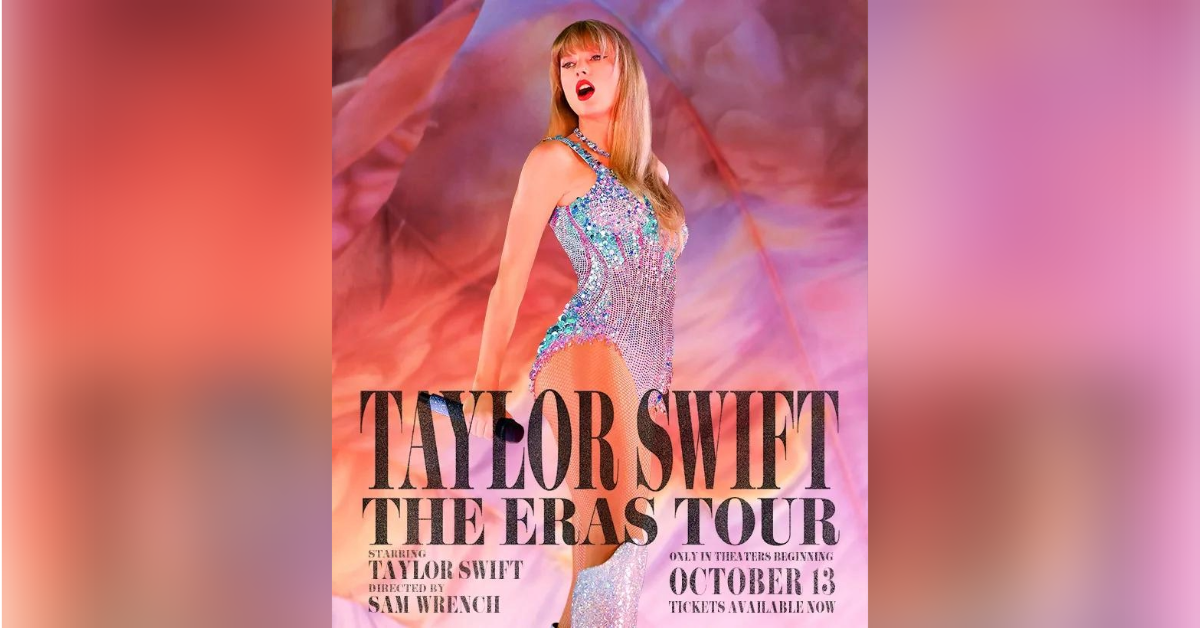 The Eras Tour Film preview: how Swift was able to release it despite the SAG-AFTRA strike
On Aug. 31, Taylor Swift announced that she would be releasing a film showcasing The Eras Tour. It will premiere on Friday Oct. 13 at AMC, Regal Cinemas and Cinemark theaters. This is incredible news for fans that want to relive their experiences from The Eras Tour or for fans whp may not have had the opportunity to go when the show was in their city. The tickets to the film are relatively inexpensive, coming in at $19.89 for adults and $13.13 for children and fans can purchase tickets in advance online.
In the wake of this exciting news, many people began to wonder how Taylor Swift was able to film and release The Eras Tour film while still supporting the Screen Actors Guild-American Federation of Television and Radio Artists (SAG-AFTRA) strike that has been going on since July 13. SAG-AFTRA joined the Writer's Guild, which has been striking since May 2, in hopes of receiving better wages, better benefits and job security. The strikes have shut down production on nearly all movies and television shows, but there is an interim agreement that SAG-AFTRA created to allow some projects to continue production. Per the SAG-AFTRA website, the interim agreement allows exceptions for low budget theatrical productions, moderate low budget projects, ultra low budget projects and special new media. These projects also must meet the requirements that the Writer's Guild and SAG-AFTRA are requesting in their strike agreement. Billboard confirmed through a source close to them that Swift received approval for The Eras Tour film before she began filming her performances in Los Angeles at the beginning of August.
Billboard also explained that another way in which Swift was able to get approval from SAG-AFTRA was by bypassing the big studios that she would typically need to distribute the film and instead distributing it directly through AMC Theatres. This ensured that the big name studios that the strike is against are not profiting from The Eras Tour film in any way. This brings into question whether or not the unions truly need the studios to survive and continue to produce movies and television, and it also brings up the fact that the studios can still profit while also paying fair wages, giving benefits, and ensuring job security for their employees. CNBC projected that The Eras Tour Film could make $100 million during opening weekend alone, and this was with Swift ensuring fair wages for everyone involved in making the film. This is a large-scale example of how simple it would be for the studios to negotiate a fair deal with the Writer's Guild and SAG-AFTRA and end the strike. The studios would not struggle even remotely by ensuring fair wages for their employees.
Regarding the discourse around whether big studios are truly needed to distribute movies and television, time will tell as projects that align with the SAG-AFTRA interim agreement are released. If media consumers continue showing up at the box office for small, independently released films, there could be benefits to going past the studios and straight to theaters. Time will be the only way to tell, especially if the strike does not end soon.