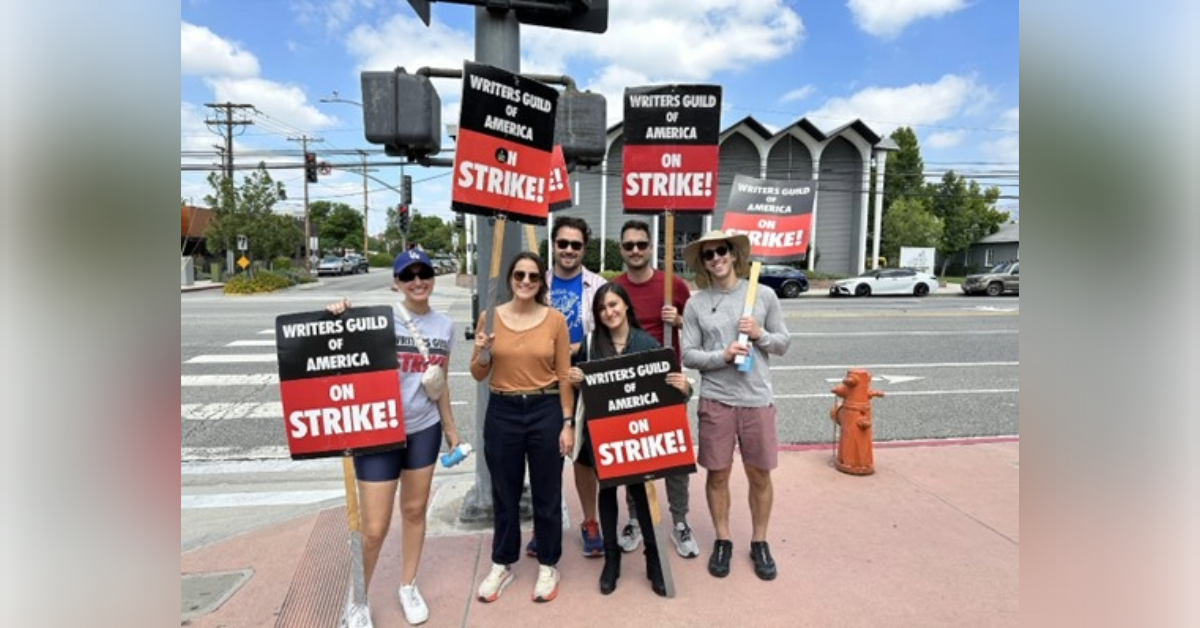 Entertainment
,
Fall 2023
,
Film
,
Hollywood
,
Media
,
Movies
,
Opinion
,
Prairie Stars
,
Student Life
,
Student Voices
,
Television
,
Writers' Strike
The Writers' Strike is Finally Over: What that Means for Film and Television
As of Sept. 26, 2023, the 148-day writers' strike has come to an end. This means that the Writer's Guild of America (WGA) was able to negotiate and make a deal with the Alliance of Motion Picture and Television Producers (AMPTP). This in turn means that writers are able to begin working for the major studios again.
While this is fantastic news, the deal reached with the AMPTP is only a tentative agreement and the contract needs to be ratified. According to the WGA contract website, the voting for ratification began on Oct. 2 and will go through Oct. 9. This tentative agreement allowed writers to get back into the studios sooner, which is great news for most daytime and late-night talk shows. Shows like Late Night with Seth Meyers and The Tonight Show already made their comebacks on Oct. 2 and many more are to return in the coming weeks.
Unfortunately, most scripted shows cannot yet return as the actors' union, SAG-AFTRA, is still on strike, but Dateline reported that many writers have returned to studios to begin writing scripts for shows such as Grey's Anatomy, Abbott Elementary and Law & Order: SVU. Vulture estimates that if the SAG-AFTRA strike were to end, shows would have to begin production around Thanksgiving to be released in early 2024. This leaves television fans hopeful that the AMPTP will agree to a deal with SAG-AFTRA within the next couple of weeks.
The WGA Contract website has a full list of all of the agreements made in the new contract with the AMPTP, but some of the basics include an increase in pay minimums, an increase in overall pay, higher contract week minimums and regulation of the use of artificial intelligence. This last point is significant due to the fact that AI threatens so many jobs in the media and television. The WGA estimates that this new deal is worth $233 million which will ensure that all writers are paid what they deserve and given the benefits they need.
The WGA is still encouraging their union members to show support and join SAG-AFTRA on the picket lines until a deal with the AMPTP is made. These unions rely heavily on each other, and the WGA recognizes how imperative it is for many of their writers that the actors are able to return to work soon as well. Both of these strikes have shown studios and the public just how far writers and performers are willing to go to protect the integrity of their jobs. The studios can no longer get away with profiting so much while paying writers and actors less than they deserve. AI may be an incredible technological advancement, but it will not be able to take writing away from so many individuals that have worked so hard.