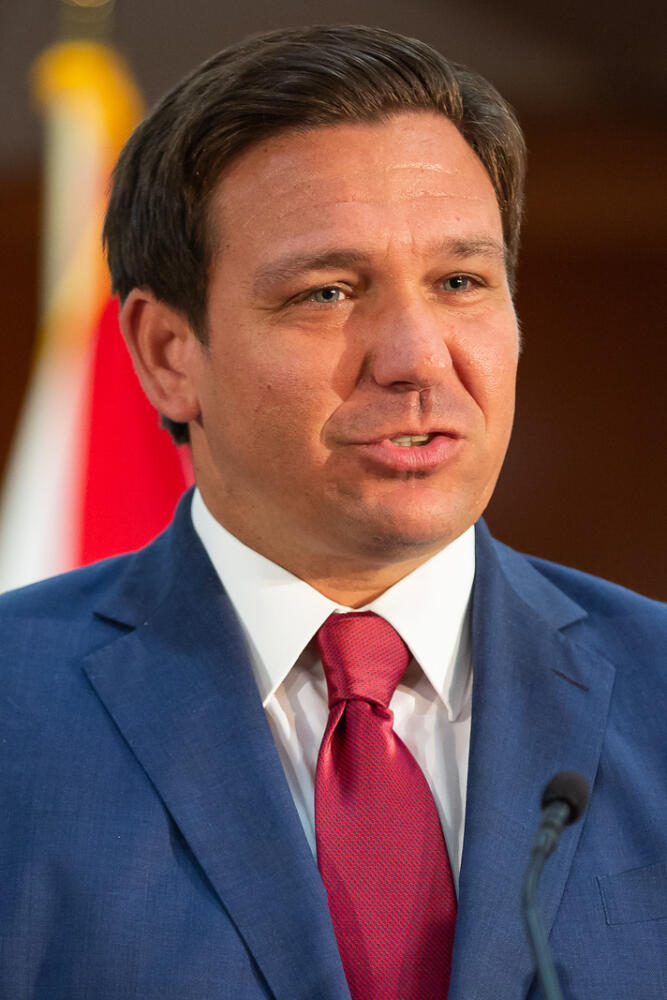 Ron DeSantis and the Abuse of Immigrants
Ron DeSantis, Governor of Florida, is facing a criminal investigation into his decision to send immigrants to Democrat-controlled states and cities after complaints from immigration advocates and media outlets, CBS confirmed on Sept. 19. The investigation comes after the Florida Governor dropped off nearly 50 immigrants at Martha's Vineyard, Massachusetts, and is meant to determine whether or not Gov. DeSantis violated the rights of immigrants. Despite this, DeSantis is doubling down.
The first sign of trouble began on Sept. 12 when 48 immigrants arrived unprompted at Martha's Vineyard, sent from San Antonio, Texas. Upon arrival at Martha's Vineyard, many immigrants claimed they were supposed to be transported to Boston, not Martha's Vineyard. The allegations that these immigrants were allegedly deceived into surrendering themselves to Texas officials are likely to cause further problems for the DeSantis plan, as it would suggest that the rights of these immigrants were violated and that a major U.S. official trafficked them.
According to Elizabeth Ricci, an immigration attorney based in Tallassee, the basis of this argument is that misrepresenting one's intentions or the destination that a person is sent to constitutes an attack on their consent to move freely. In a statement to NPR, Ricci explained, "An enticement like that, regardless of whether you sign a waiver, is [a] fraud, and that is part of the definition of human trafficking…I think that everybody on those planes has a case to legalize as a direct result of being transported by the governor."
Indeed, several immigrants interviewed by NPR identified one of the women who persuaded them to get on the planes and to sign a waiver and promised them expedited work papers and assistance. The woman, identified as "Perla," offered the immigrants food, further enticing them to agree. Andres Duarte, a Venezuelan immigrant, interviewed by NPR, explained, "She (Perla) offered us help. Help that never arrived. Now we are here. We got on the plane with a vision of the future, of making it… Look, when you have no money, and someone offers help, well, it means a lot."
This exploitation is, sadly, nothing new. As NPR's Valerie Crowder points out, U.S. Citizenship and Immigration Services has previously noted that the abuse of immigrants, regardless of status, plays on the ignorance of their rights as immigrants in the United States.
Further complicating things is the issue of where Governor DeSantis got the money to send these immigrants out of Texas. Records gathered by The Florida Department of Transportation and reported by Newsweek show that over $12,000 for each immigrant flown over to Martha's Vineyard, totaling roughly $615,000 in expenses. The funds were largely spent on paying a company, Vertol Systems Company Inc, to deliver the immigrants northward.
To make matters worse, the Washington Post reported on Sept. 16 that the Florida legislature under DeSantis took advantage of a loophole in the American Rescue Plan, which was meant to assist states with funds in dealing with COVID-19 and in paying for the movement of migrants. The Florida government's mechanism of abuse was directly related to the interest they accumulated on the money they did not have to spend, thanks to the American Rescue Plan. In their explanation, the Post reported:
"To set up the program, DeSantis took advantage of the fine print in the American Rescue Plan, a roughly $1.9 trillion stimulus law adopted by Congress at President Biden's request last year. The measure, supported by Democrats over unanimous GOP opposition, included about $350 billion for cities and states to boost their economies and respond to the public health crisis. The funds came with few restrictions, but the U.S. government imposed virtually no rules on the interest generated on that money while it remained unspent. In Florida, the opening allowed local lawmakers to approve a spending blueprint that redirected money "from the interest earnings associated" with its federal stimulus allotment toward DeSantis's immigration policies, sparking a broad outcry and renewed calls for a federal investigation."
While it is unclear what will happen to DeSantis, it is important to remember that a potential candidate for one of the highest offices in the state is now facing accusations of extreme misconduct and abuse. In other words, DeSantis is not only accused of abusing the rights of immigrants, but he is accused of misappropriating funds to use migrants for political points. So long as DeSantis is allowed to continue this kind of behavior and these allegations go unaddressed, immigration policy will only worsen.