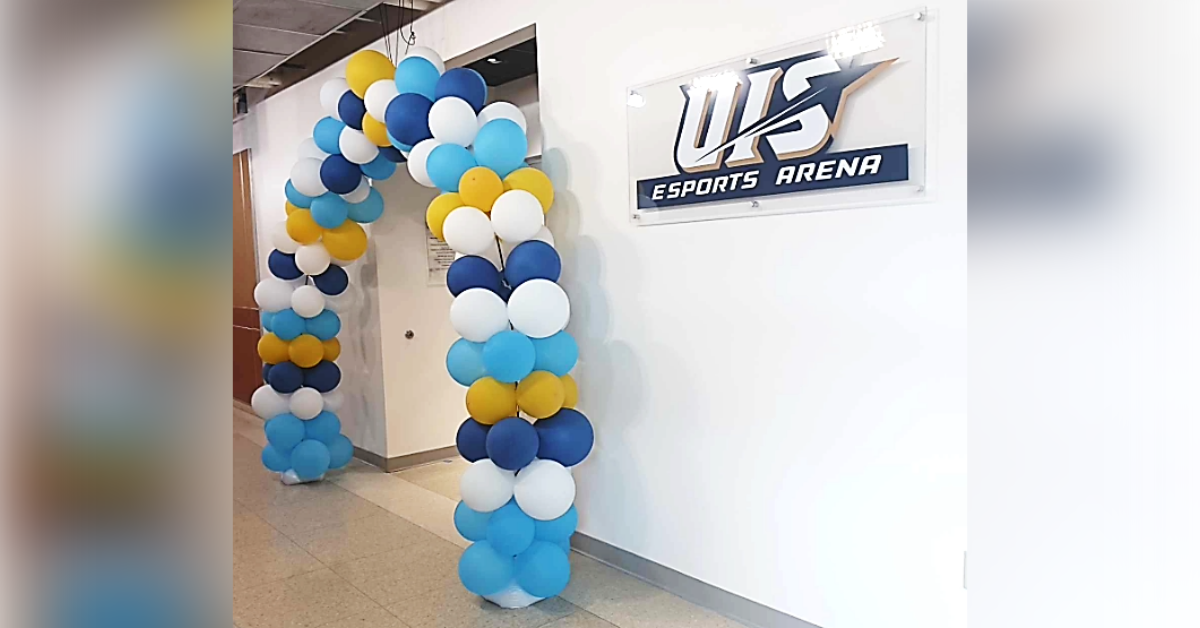 UIS Esports Arena Is Now Open For Students
UIS Esports Arena Is Now Open For Students
Contributor : Danielle Webster
On Wednesday, September 6th, the UIS Esports Arena officially opened for students to make use of. Located in Founders Residence Hall, the new sport features several gaming consoles such as the Nintendo Switch, PlayStation 5 and an Xbox Series X. Provided games for students to make use of include Fortnite, COD Warzone II, League of Legends, Among Us, Overwatch 2 and Apex Legends. Virtual competitions against other collegiate teams across the United States is planned, with the current team, led by Coach William Rios, focusing on games like 'Valorant' though that is expected to expand in the near future.
The main feature of the Esports Arena is that of the specialized computers, 13 in total. These processors include state-of-the-art components geared to ensure the PCs operate at ideal processing speeds and have optimal memory while being able to handle player controls on high quality mouse and keyboard sets. The computers and consoles were purchased with the combined financial support of 9 university departments as well as an undisclosed contribution made from M.G. Nelson Family Foundation, located in Springfield.
Currently, there are no scheduled upcoming events with the National Esports Collegiate Conference (NECC), though that hopefully will change soon. Coach Rios plans on hosting tournaments throughout the academic year which will lead up to official tryouts for UIS collegiate team. University of Illinois Springfield students are invited to make use of the Esports Arena for 2 hours daily and are welcome to watch competitors during matches when they occur. A NetID card is required to make use of the arena and personal login credentials to online platforms such as Riot and Steam are welcome, though it is not required.