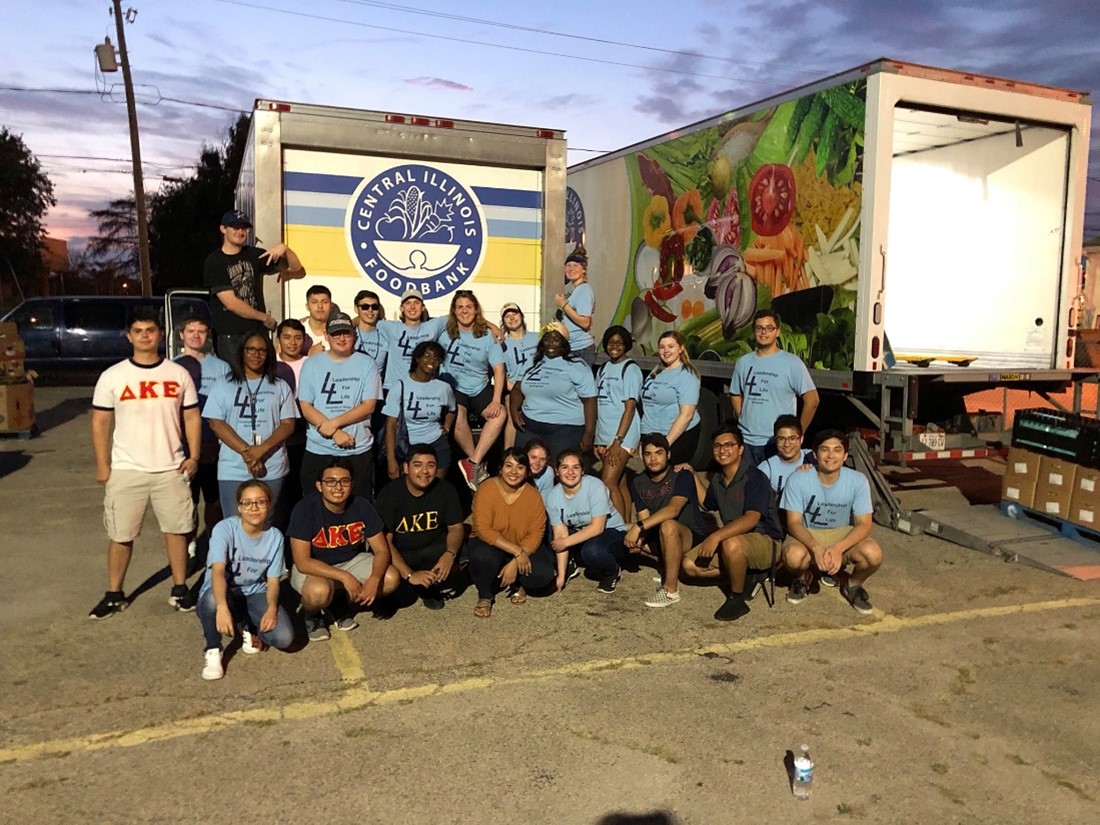 Leadership for Life: An Opportunity to Make a Difference
Leadership for Life (L4L) is a community on campus dedicated to service and leadership. Students admitted to the program perform service tasks and attend a class together. Freshmen students even have the option to live together in Lincoln Residence Hall. The program enables students to reach their full potential and learn the important values of leadership and involvement through acts of service. As members of L4L, students work closely with the UIS Volunteer and Civic Engagement Center to make a tangible difference in the community.
Those who have moved beyond their first year of the program have the opportunity to serve on the L4L executive board or chair one of the committees which oversee our core areas of focus: public health, youth and education, hunger and homelessness, community awareness, and sustainability. These positions help students become effective leaders among their peers, as well as gain valuable skills and experiences that can be applied to future careers.
Students of any year are encouraged to join Leadership for Life. Students entering the program commit to 40 service hours each semester during their first year as well as enrolling in the service-oriented IPL 202 course. This course provides students with concepts and ideas that are integral in leading a life of service. Additionally, this class fulfills an Engaged Citizenship Common Experience (ECCE) requirement at UIS in the area of Engagement Experience.
In order to join, students must fill out the online application before July 1, 2021. Once the application is submitted, the Volunteer and Civic Engagement Center will reach out to schedule an interview. If you are a first-year student enrolling at the university, be sure to check the "Leadership for Life/Service Wing" box when completing the housing application to live among other L4L students.
Apply now at https://www.uis.edu/volunteer/prospective/leadershipforlife/.