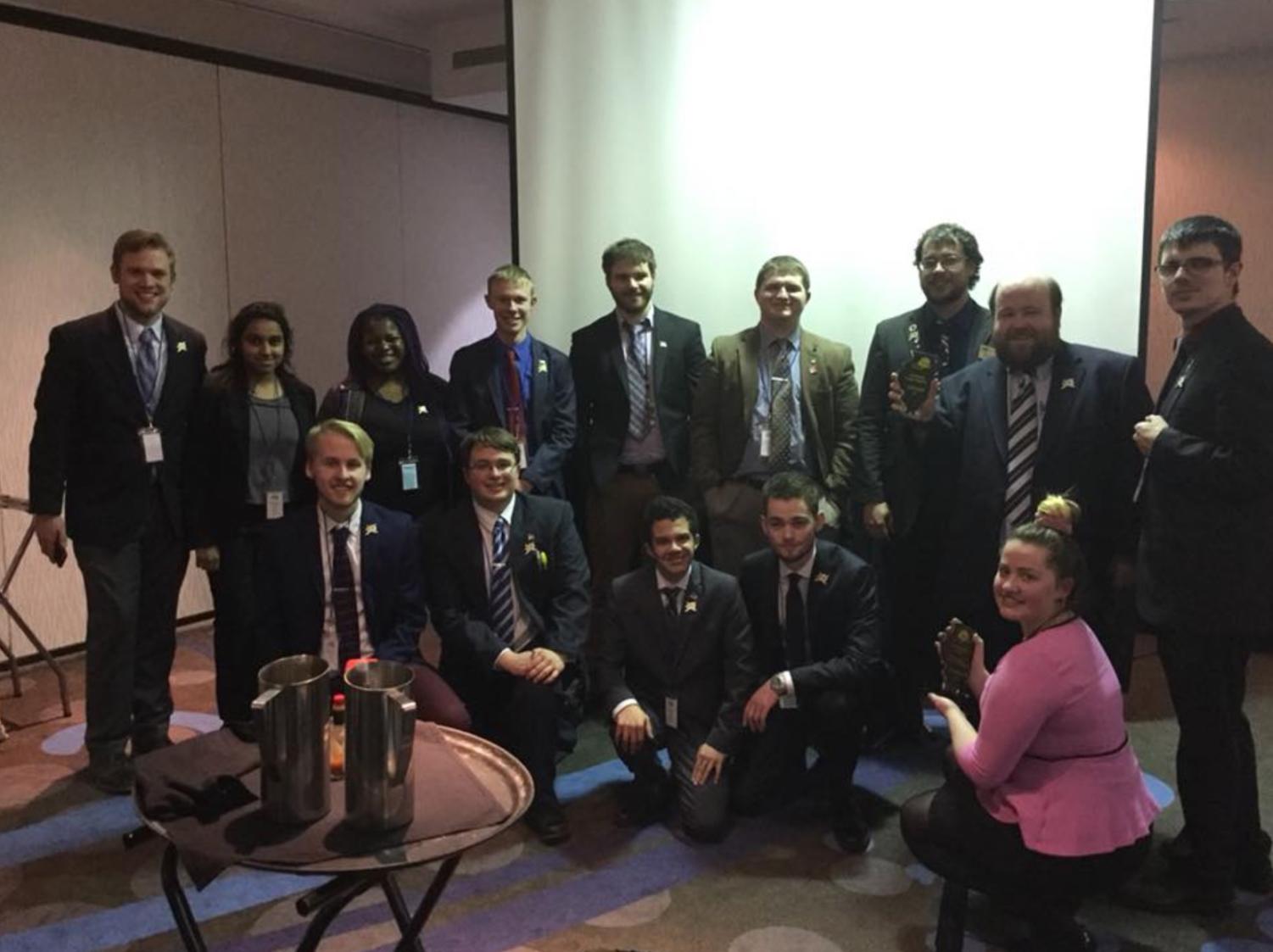 UIS Model Illinois Government Wins Best Overall Delegation
If a student is interested in working in politics someday, they should get involved with the UIS Model Illinois Government. The MIG Club at UIS allows students to get firsthand knowledge and the opportunity to experience what a career in state government would be like. The club gives students opportunities for leadership roles, networking, and gaining insight for a future in politics. Some of the roles offered in MIG are as legislators, staffers, and journalists. Officials of the executive branch, lobbyists, and budget analysts.
Chloe Compton, a junior at UIS, has been participating in MIG for the past three years. She was encouraged by her Capitol Scholars Honors Program mentor, Patrick Simon, to try it out, and she has never regretted taking his advice. She is double majoring in political science and communication. The UIS MIG Club can help promote lifelong skills for students. When asked about the benefits she received from joining MIG, Compton stated, "My public speaking skills and debate skills have improved immensely, as our advisor [Ken Owen] gives incredible advice and help." Compton believes that MIG is a great way for students who are passionate or curious about politics to get involved. She credits MIG with helping students "shine in their own unique way" and claims that it "promotes UIS in the community and across the state."
On Saturday, March 3rd, there was a cumulative simulation for MIG at the capitol building in downtown Springfield. This event happens every year in the spring, and this year almost a dozen schools from around the state came to the capitol to simulate a legislative session. These simulations provide real-world experience but they are also competitions. Participants and schools have the opportunity to win a variety of awards. Compton was awarded the overall best delegate in her chamber. The University of Illinois Springfield also won an award for having the overall best delegation. Compton said, "My experience this year was really amazing, as I was given the incredible chance to be elected as Majority Leader in the senate, leading the Senate Democrats in the floor. It was really ran well this year, and UIS had some big wins."
There are no upcoming MIG events; however, the group will soon be recruiting for their delegation for next year. If a student wants to get involved or would like more information, they can contact the head delegate, Payton Raso at [email protected], the co-head delegates, Chloe Compton and Cale Bergschneider, or the advisor, Ken Owen.