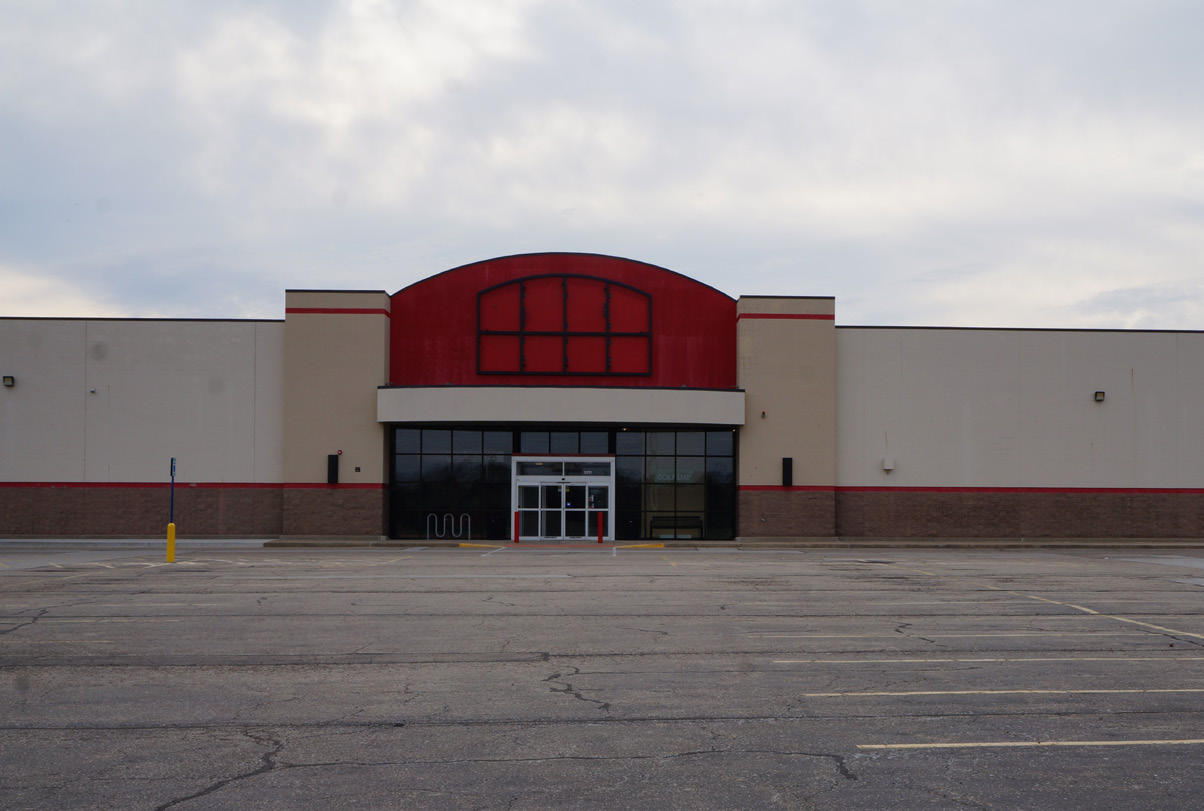 Springfield west side retail in decline
The Springfield west side seems to have more shuttered doors recently. Retail giants like Kmart, Sports Authority, and Staples have closed their doors in the last year or so, and many more are poised to follow suit.
Several bankruptcies of large retail chains have led to the closure of many of their stores, especially in oversaturated, underperforming markets. Gander Mountain, hhgregg, Vanity, Payless Shoes, and Gordman's are closing stores across the country, some of them right here in central Illinois.
Dr. Shipra Gupta, an assistant professor in the Department of Business Administration, attributes the decline in brick-and-mortar retail stores to the shopping habits of the younger generation.
"The U.S. has always been a consumption society," said Gupta. "Generation Y has been more consuming, and that gave brands a potential to oversaturate the market. But the market is so oversaturated that a consumer has too many choices to make, and the brands are now feeling the heat of low sales."
Millennials are increasingly turning to online retailers to satisfy their shopping needs. A 2016 survey of UPS customers showed that shoppers now make more than 50 percent of their purchases online. This shift in consumer behavior has had a drastic impact on the way traditional retailers do business.
"[Stores] are downsizing, which is a smart move. You know we see stores like Macy's, Macy's is everywhere, but do we need them everywhere? That's the question," said Gupta. "They are also online, so why would you spend so much on a physical store?"
But with the unemployment rate in Illinois higher than the national average in 2016 and a historic budget impasse situation, what effect, if any, do the mass retail closures have on the Springfield job market?
"It definitely affects the job market here in Springfield," said Gupta. "If physical brick-and-mortar stores are closing down, people who are looking for jobs in retail industries or service industries are going to feel the heat. That's one of the big issues job-wise."
But the prospects for soon-to-be UIS graduates, particularly those seeking positions outside of retail and service industries, are not all bleak.
Joshua Collins, the director of business and community development for the Greater Springfield Chamber of Commerce, offered reassurances on the state of Springfield's job market.
"Most of the closings are retail-oriented, and retail nationally is going through changes," said Collins. "All the closings are basically associated with national issues. If the places are still empty a year from now, then it's cause for worry."
Retail is not all that Springfield has to offer in the way of job opportunities, either. While the top three largest employers in Sangamon County are hospitals and state government, there are several other fields that need qualified workers.
"Businesses in Springfield are having a hard time filling positions," said Collins. "The biggest issue we hear from every business is the need for workers. If there are students at UIS who are about to graduate, there is work in town, there is a need for more workforce in Springfield."
Some overlooked employers in town include the BUNN Corporation, whose global headquarters are right here in Springfield. H. D. Smith, a healthcare distribution company, also calls Springfield home.
Another business headquartered in Springfield, Levi, Ray & Shoup, a multinational computer software developer and IT consultant, is currently expanding.
"They are going to be needing 45-70 people over the next several years while they grow," said Collins. "In fact, one of the reasons they are putting so much investment in their headquarters is to help attract workers."
Despite the stagnant growth numbers for Sangamon County, employers are hoping to encourage new graduates to stay in the greater Springfield community.
For more information regarding major employers and job opportunities in the Springfield area, please visit the Greater Springfield Chamber of Commerce economic development website at www.springfieldadvantage.org.