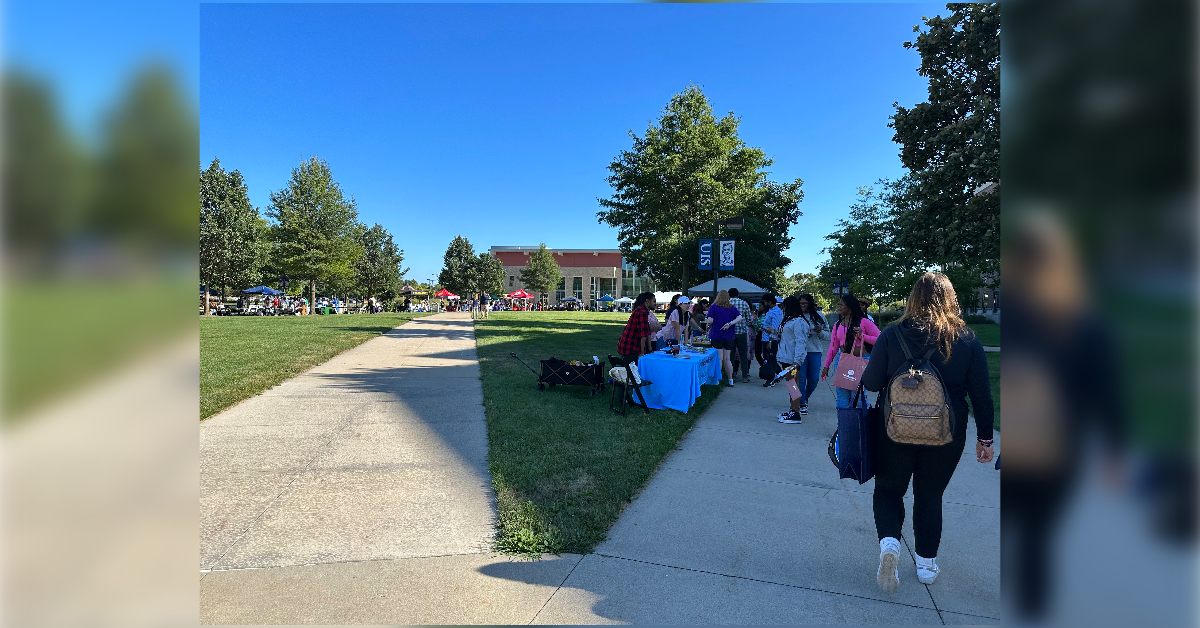 A Start to Student Involvement
As a part of welcome week, UIS held its bi-annual Involvement Expo, this expo being a large, fair-style event where a large number of both students and community organizations come and present themselves to the students in hopes of students joining their organization or attending their events. This year we saw over 80 organizations host a table at the expo fair. The Involvement Expo is held twice an academic year, always during welcome week, as a way to help introduce students to the multiple organizations that they can join and be a part of during their campus life.
There are a variety of student organizations trying to recruit new members to their organizations with many types of organizations ranging from cultural organizations (Organization of Latin American Students, Black Student Union, Afrobeat Dance Crew) to Sororities and Fraternities (Tri Sigma, GPhiO, and Alpha Phi Alpha). Furthermore, there are a large variety of religious organizations including the Catholic Student Organization and University Bible Fellowship to name a few. There were many more organizations outside just student organizations though at the expo – many on-campus departments and local Springfield organizations also came as a way to make themselves and their services known to the UIS students. Included in these are departments such as the Diversity Center, the Learning Hub and Residence Life, among others. When discussing local organizations we see the Army, the Phoenix center, and even the Sangamon Mass Transit District make an appearance.
Overall, the Involvement Expo provides a positive opportunity for organizations trying to promote themselves along with the students and faculty in attendance. This is due to the many beginnings that can come from attending the Involvement Expo, like learning of new services one may have not known were provided on campus or in the community. Another benefit of the expo is that it can jumpstart a student's journey in leadership. Many executive boards will recruit students at events like this, providing chances to network. Lastly and most importantly, many
students and faculty get to learn about the overall campus and community environment by learning of helpful resources in the local Springfield community.