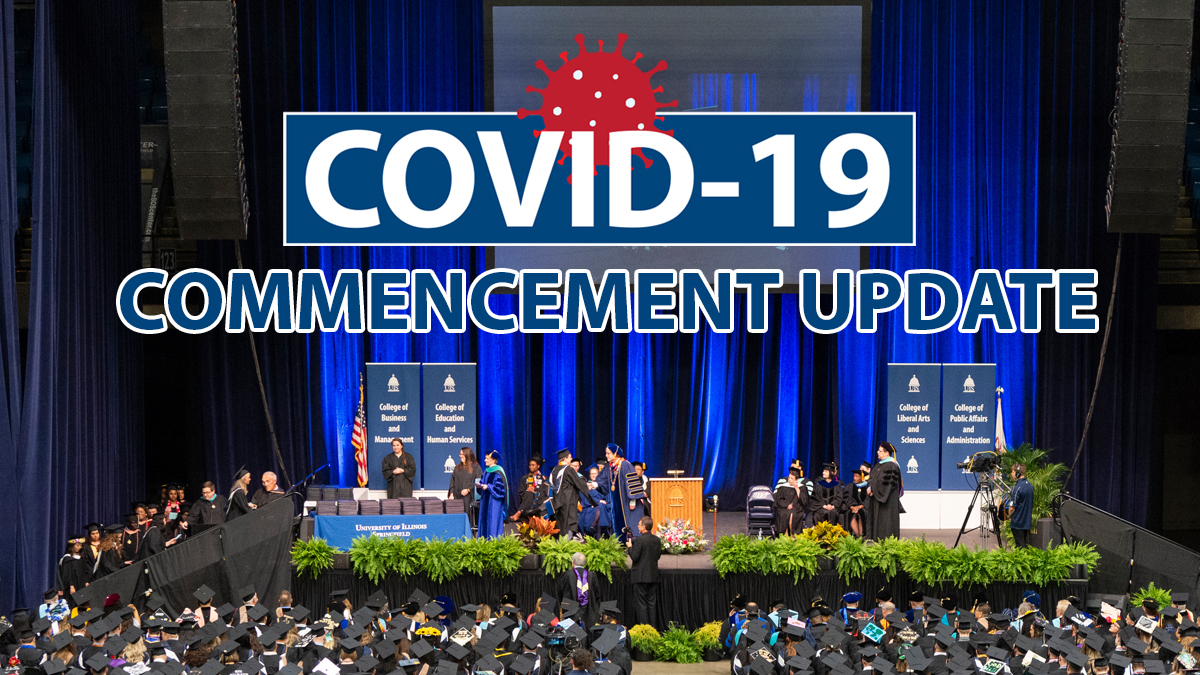 UIS Cancels 2020 Commencement Due to COVID-19
The University of Illinois Springfield has undergone a vast amount of changes over the last couple of weeks due to the growing severity and spread of COVID-19. One of the biggest changes that students have been recently informed of is the cancellation of the 2020 commencement ceremonies. While the choice is valid and necessary in order to practice social distancing during this time, it is still an upsetting one, especially for UIS seniors and their families.
Graduation is something all students look forward to and cherish being able to participate in. It is, of course, the finale of one's collegiate career which acts as a concluding celebration for those who have worked so hard to pursue and attain their academic goals. Unfortunately, UIS seniors will not be able to partake in the traditional graduation ceremony this year. Chancellor Koch has informed students that diplomas will be mailed and that alternative services to commemorate the Class of 2020 are being considered instead. These alternative services could possibly include a virtual event (although the idea seems anti-climactic for all the work that students have put into their degree) or simply to reschedule the event altogether to a later date.
Whatever decision is made in the near future, it is important to remember that the cancellation, though very disappointing, is truly necessary at this moment in time. Graduation typically brings together thousands of people for a huge celebration so holding the ceremony could put many people at risk for contracting COVID-19 despite the momentous occasion. While the ceremony itself is not occurring, that does not diminish the effort and work that students have put into their last four years. Graduating in itself is a huge accomplishment, and UIS seniors should be proud of themselves for the work they have done, with or without a ceremony. They can still keep their heads up and focus on finishing these last few weeks. A celebration is on the horizon.