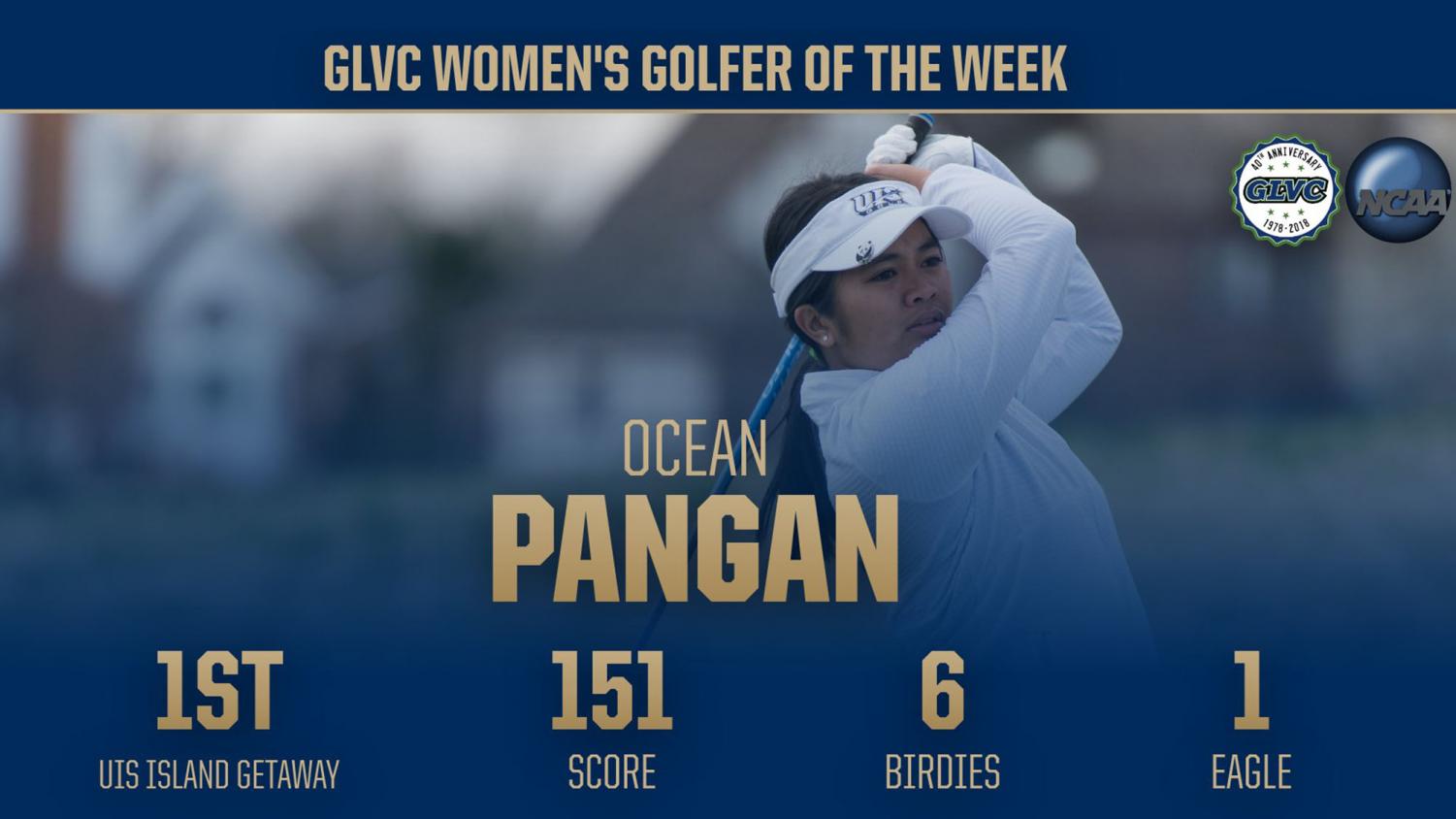 University of Illinois Springfield Prairie Star Ocean Pangan Named GLVC Golfer of the Week
University of Illinois Springfield women's golfer Ocean Pangan was named the GLVC Women's Golfer of the Week on Thursday.
Pangan won the UIS Island Getaway event on Monday and Tuesday in Puerto Rico.
Pangan shot rounds of 75 and 76 to win the event by one shot. She led the tournament with six birdies and the only eagle, and was fourth with 19 pars.
She excelled on the par-five holes, shooting three-under during her rounds. Pangan was also among the tournament leaders with a four-over mark on par-four holes.
Pangan led the Prairie Stars during the fall season with a 78.27 averaged.
She was one of the most consistent golfers on the team, with eight of her 11 rounds being in the 75-78 range.