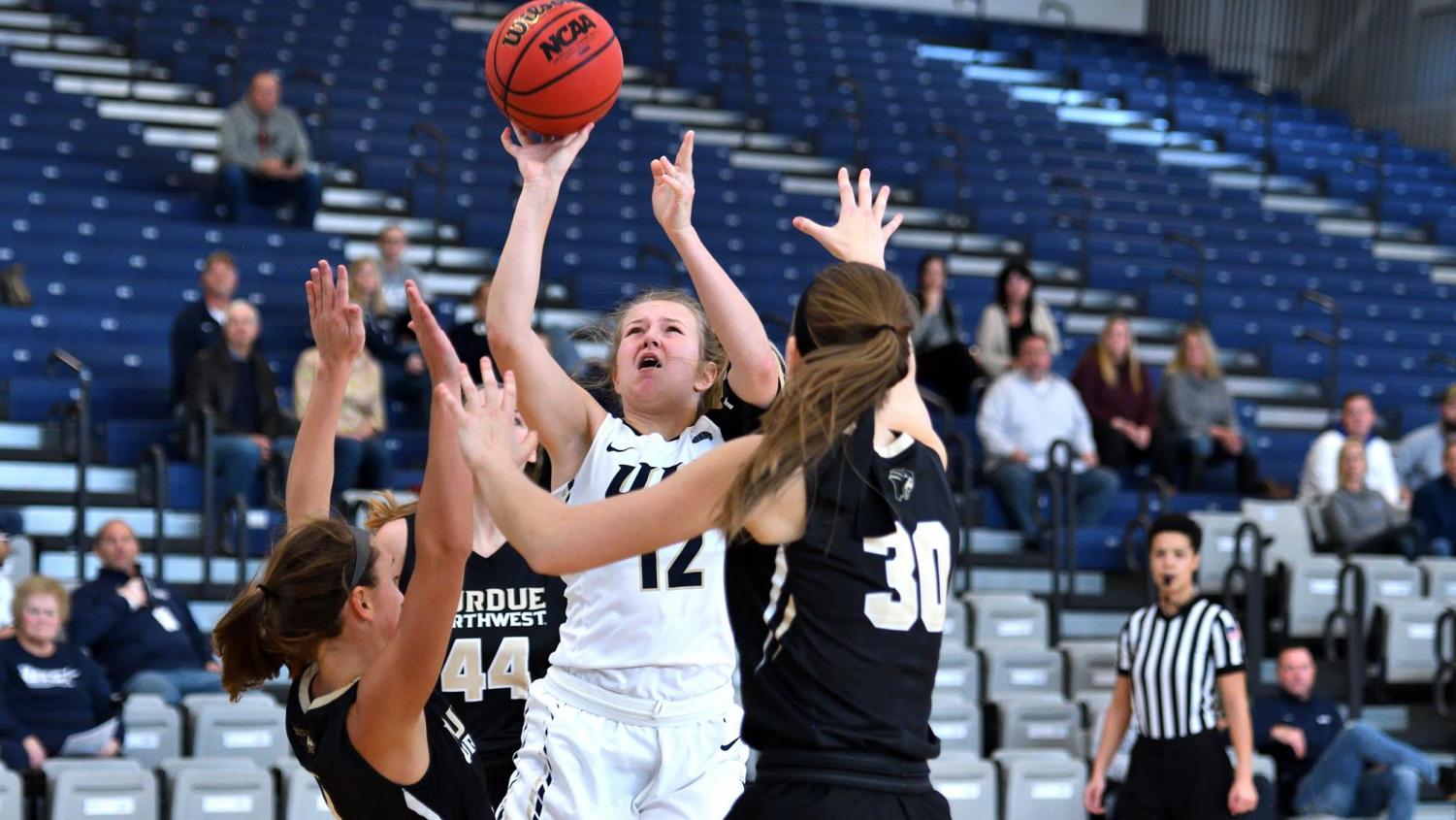 Roth Turns in Career High for Second Consecutive Game
University of Illinois Springfield (UIS) women's basketball junior Myka Roth turned in a career high for the second consecutive game, scoring 15 points during Saturday's 82-54 Great Lakes Valley Conference (GLVC) loss to the University of Missouri-St. Louis (UMSL) in St. Louis.
Roth led the Prairie Stars (1-5, 0-2) with seven rebounds, four assists and converted 8-of-9 (88.9 percent) shots from the free-throw line. Chastiee Shroyer contributed eight points. Val Meissner and Jasmine Sangster tallied seven points each. Tehya Fortune and Lauren Ladowski scored four points apiece while Carson Vance rounded out the UIS scoring effort with three points.
Arielle Jackson provided a game-high 23 points for the Tritons (4-4, 1-1) and hit 7-of-10 (70 percent) shots from the field. Laura Szorenyl notched 15 points and McKenzie Lathrom produced 10 points. Kiara Stewart paced UMSL with 14 rebounds and Alex LaPorta pulled down eight rebounds.
The Tritons drained 24- of-44 (54.5 percent) attempts from the floor and 5-of-12 (41.7 percent) shots from 3-point range. UIS was held to 17-of-55 (30.9-percent) shooting from the field and 5-of-20 (25-percent) shooting from the perimeter.
The Tritons powered to a 40-25 advantage on the boards.
UMSL sank 29-of-40 (72.5 percent) shots from the free-throw line while UIS made 15-of-19 (78.9 percent) attempts from the charity stripe.
UIS turned the ball over 17 times while UMSL committed 20 turnovers.
The Prairie Stars battle NCAA Division I's Southeast Missouri State University in an exhibition on Tuesday at 11 a.m. in Cape Girardeau, Mo. UIS then hosts Lincoln Christian University (1-6) next Saturday at 1 p.m. in TRAC.