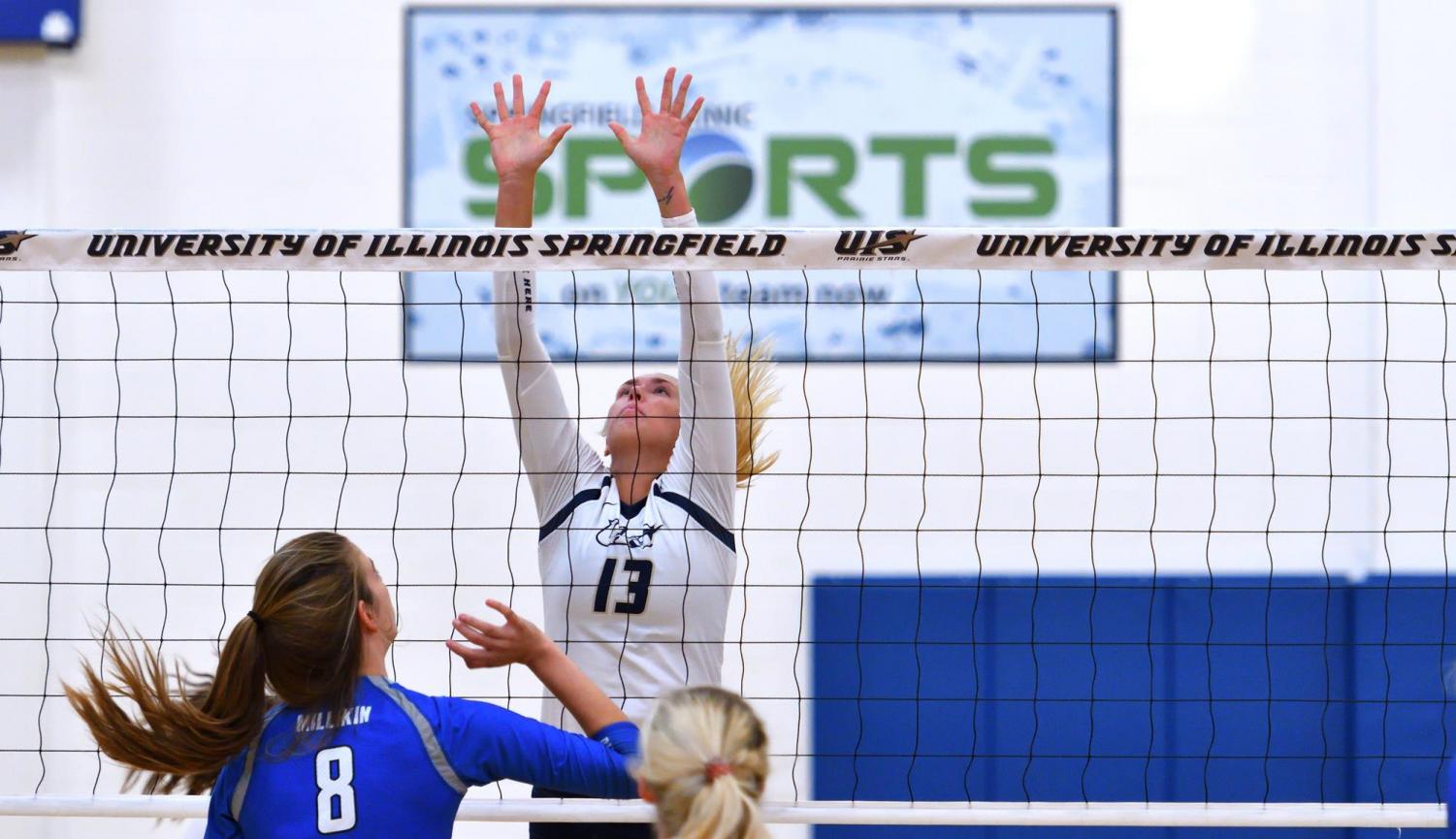 Alyssa Hasler Records 500th Career Block In Volleyball's Victory Over Missouri-St. Louis
Alyssa Hasler hit another blocking milestone and the University of Illinois Springfield continued to have success in GLVC play. The Prairie Stars defeated Missouri-St. Louis in Springfield, Ill. by scores of 25-23, 24-26, 25-14, and 25-23.
Hasler surpassed the 500 career block milestone during the match and finished with a team-high eight blocks. The Prairie Stars finished with 15 blocks on the night, compared to just six for the Tritons, which was the main statistics difference in the evenly played match.
The two teams split the first two sets, with both being decided by two points. In the third set, UIS went on an 8-1 run midway through the game for the only lopsided decision on the night. The final set was back-and-forth with 13 ties and five lead changes. The final tie was at 23, and was followed by Brianna Bush giving the Prairie Stars the lead with a kill. On the first match point, Hasler recorded the 505th block of her career, as she teamed up with Bush to give UIS its tenth win of the season.
Four UIS players finished in double-figure kills led by Rachel Cobert with 12. Bush and Alli Splitt each had 11, and Hasler finished with 10. Taylor Bauer just missed that club with nine kills. Tiffany Wentworth had a team-high 36 assists.
Defensively, six UIS players had multiple blocks in the match, including Bush and Splitt with seven each. Jailyn Borum had a team-high 22 digs, and Cobert, Wentworth, and Jenny Rush all had 11 digs.