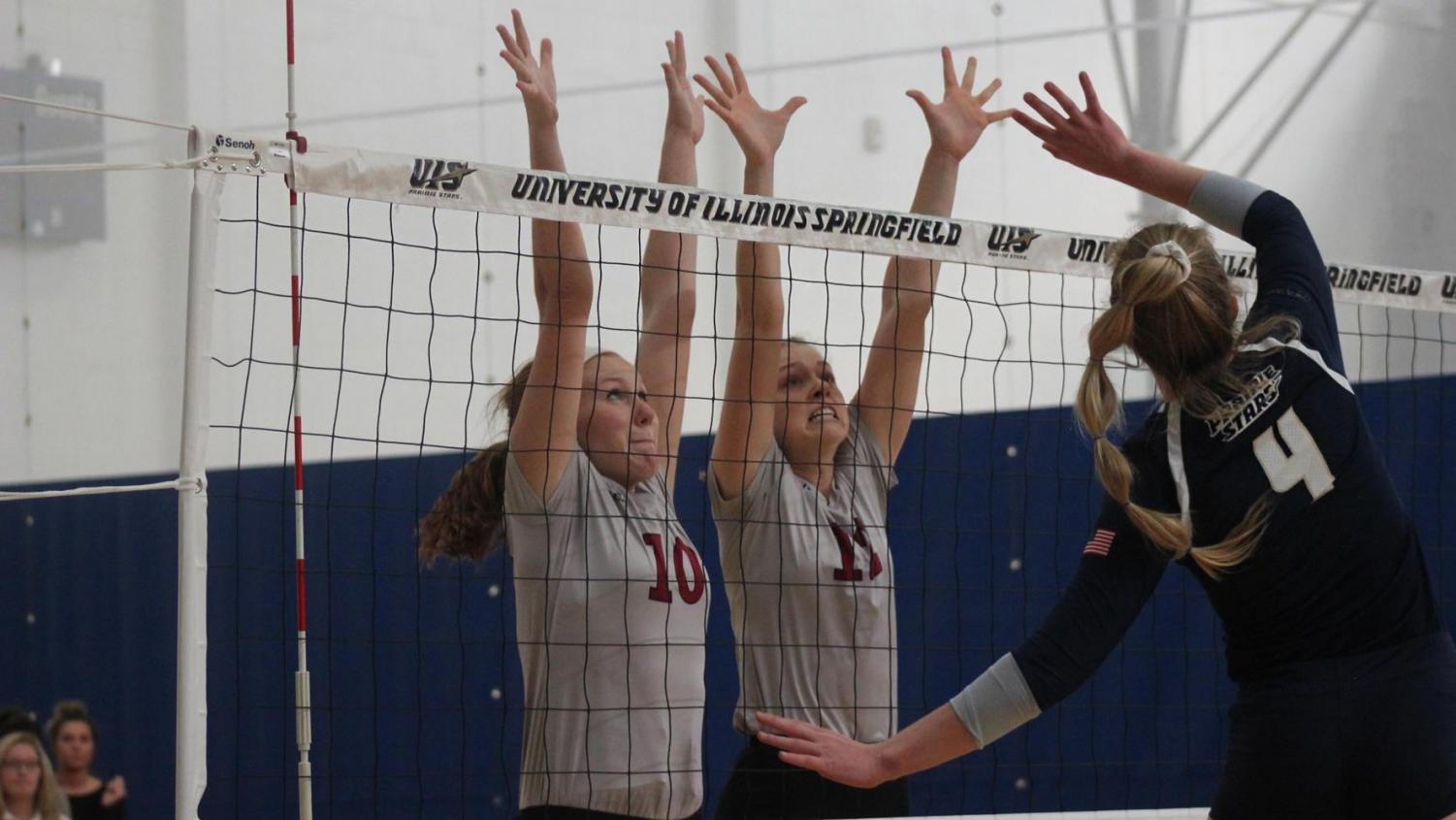 UIS Volleyball Falls On Senior Day
The University of Illinois Springfield volleyball team fell on Senior Day by a 3-1 score to Indianapolis. The scores of the match were 26- 24, 26-24, 18-25, and 25-22.
UIS could not pull out the close sets in the match, especially in the first two sets which were both tied at 24 before the Greyhounds scored two straight both times. In the first set, Indianapolis had a kill and service ace to pull the match out, and in the second set, Indianapolis had back-to-back kills to go up 2-0.
UIS took a big lead in the third set by scoring seven of the first eight points, and then finished strong for a seven-point win. The Greyhounds were the ones who jumped out early in the fourth set. The Prairie Stars went on an 8-1 run late in the match to make it exciting, but Indianapolis once again won the key points late in the set.
UIS finished with a slightly better hitting percentage, but Indianapolis had 18 more kills. Defensively, Indianapolis had 13 more kills, while the Prairie Stars had 10 more blocks.
Allip Splitt led UIS with 14 kills, followed by Rachel Cobert with 13. Taylor Bauer just missed double-figures in kills with nine. Other team leaders included Tiffany Wentworth with 43 assists, Cobert with two service aces, Jailyn Borum with 26 digs, and Alyssa Hasler with nine blocks. Cobert and Wentworth both had double-doubles after also having double-figure digs.
UIS falls to 21-6 overall and 12-3 in the GLVC. The Prairie Stars end the regular season with three road matches next week