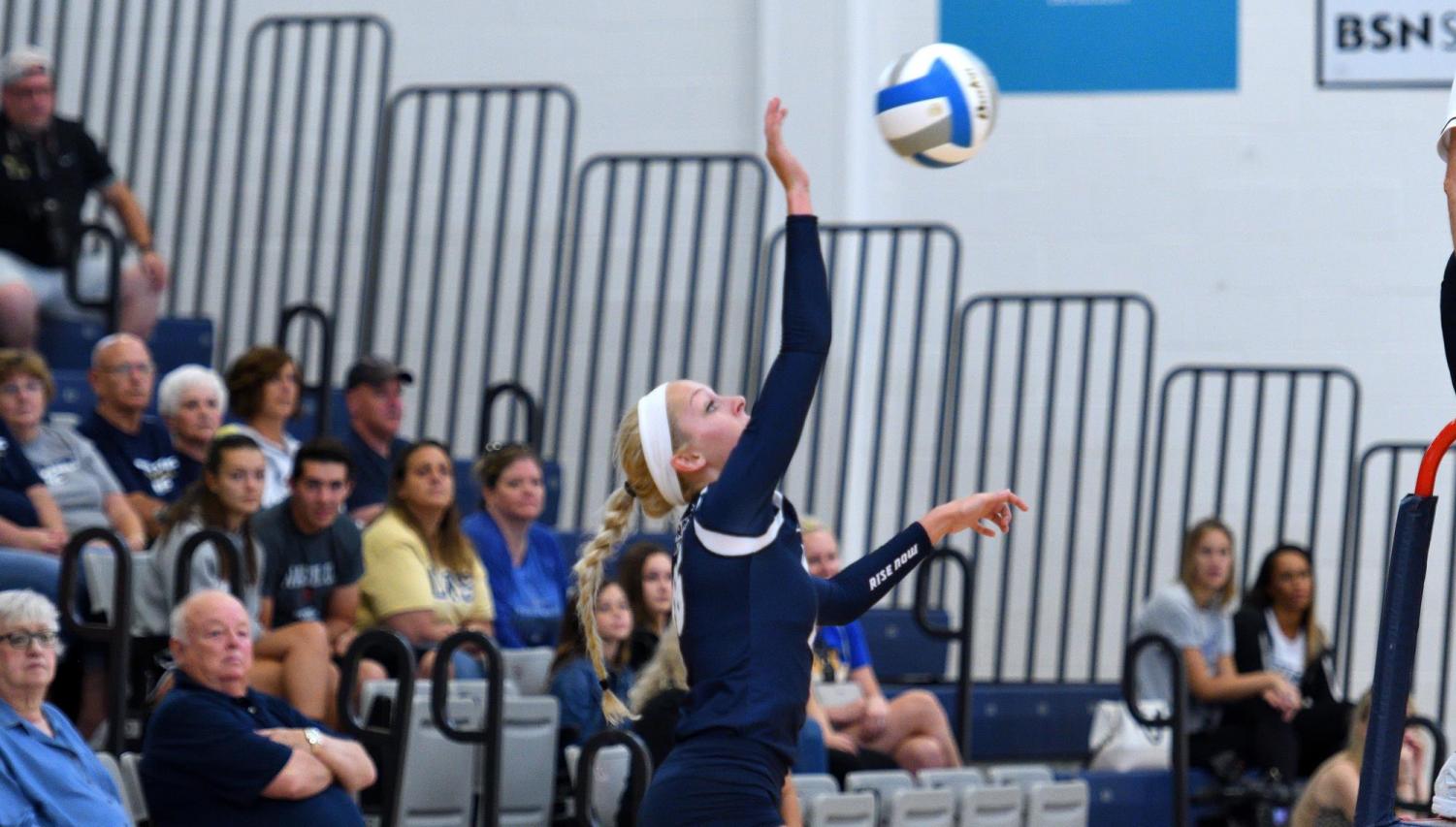 Longest Volleyball Winning Streak In Program History Ends On Friday
The University of Illinois Springfield volleyball team saw its 13-match winning streak snapped on Friday night at home with a 3-0 loss to No. 22 Lewis. Despite the setback, the Prairie Stars still control their destiny in the race for the No. 1 seed in the conference tournament.
The Flyers came out hot, scoring nine of the first 12 points of the contest, and UIS could not recover. Lewis ended the match with 19 more kills, seven more service aces, eight more digs, and two more blocks.
Taylor Bauer led the Prairie Stars with eight kills and a .259 hitting percentage. Brianna Bush and Rachel Cobert each had seven kills.
Tiffany Wentworth had 21 assists. Defensively, Jailyn Borum had a team-high 18 digs, and Alyssa Hasler and Bauer each had two blocks.
UIS is now 21-5 overall and 12-2 in the GLVC. It is now tied in the loss column with Drury at the top of the GLVC standings.