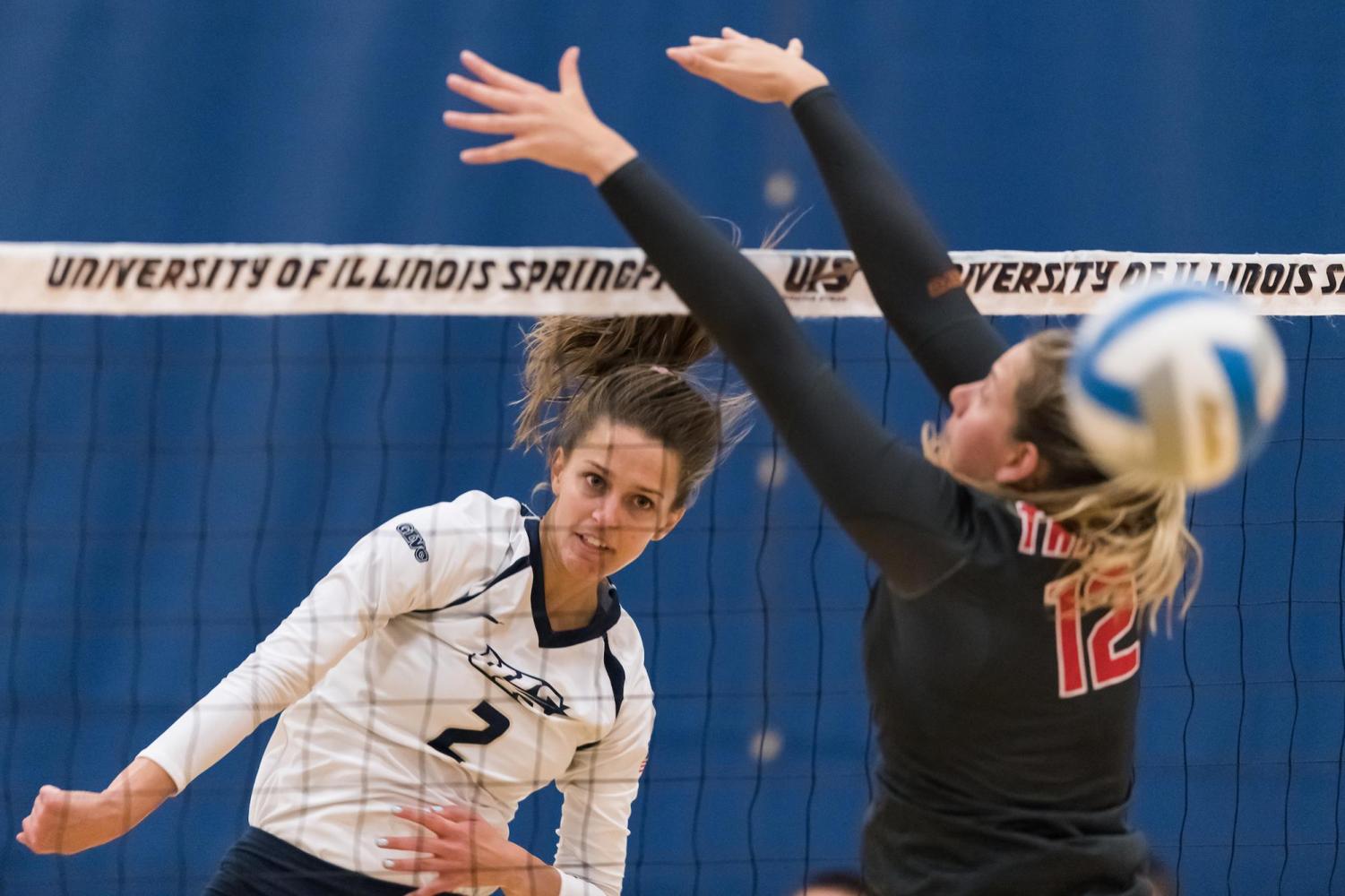 University of Illinois Springfield Volleyball Ends Road Trip With 3-0 Victory Over Quincy
The University of Illinois Springfield hit the 20-win mark for the second straight season on Saturday in Quincy, Ill. The Prairie Stars defeated Quincy by scores of 25-23, 25-22, and 25-18.
The victory was the 12th straight win for UIS. One of the most impressive stats for the streak was that eight of those wins have come away from Springfield, Ill., including each of the last seven. In the seven-match road swing, the Prairie Stars lost just three sets, and were never taken to a fifth set.
In Saturday's win, the Prairie Stars were sparked by a come-from-behind win in the first set. The Hawks led 23-22 late in that game, which featured 12 ties and four lead changes. UIS tied the game at 23 on an Alli Splitt kill, and then won the set on back-to-back blocks, which Splitt contributing on both of them.
UIS's offense woke up as the match went on, which helped the team win the final two sets. The Prairie Stars had 18 kills in both the final two sets, and they hit .366 in the clinching third set.
Brianna Bush and Taylor Bauer both had 11 kills, and Splitt finished with 10. Other team leaders included Tiffany Wentworth with 40 assists, Rachel Cobert with a pair of service aces, Jailyn Borum with 20 digs, and Alyssa Hasler with six blocks. Bush and Wentworth each had double-doubles after also having double-figure digs. Cobert and Jenny Rush also finished with 10 digs.
UIS improves to 20-4 overall and 11-1 in GLVC play.