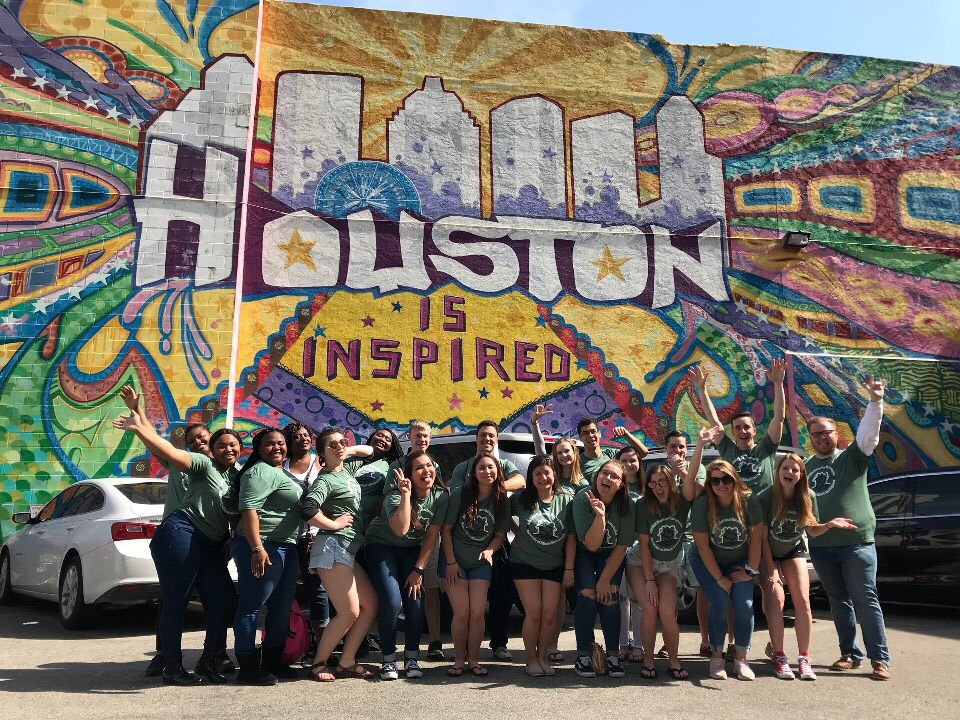 Prairie Stars on the Move: Ben Paoletti and Alternative Spring Break
Ben Paoletti is currently a sophomore at UIS majoring in Political Science and minoring in Philosophy. He is also the current Vice President of Alternative Spring Break. Alternative Spring Break is a trip that takes place during Spring Break where students travel to a different location somewhere outside of Illinois every year to volunteer. This trip takes form as five days of volunteering and one day of being a typical tourist.
Ben and the president, Madison Reuss, share many of the same responsibilities. These include organizing meetings, planning fundraising events, being the middle-person with local businesses, planning the actual trip, and determining costs.
Fundraising events include Dial-a-Dog. This is an event where people can call a given phone number and have a hot dog meal delivered to them. Other fundraising events include bake sales, off-campus car washes, and even working a haunted house. There are currently t-shirts for sale with proceeds going to help fund this year's Alternative Spring Break.
The idea of Alternative Spring Break is to stray away from the stereotypical spring break of partying and doing nothing much for other people. Instead, it is for spending time traveling to locations many participants may never have been to in order to help other people and build strong relationships at the same time.
Last year Alternative Spring Break went to Houston to clean up the aftermath of Hurricane Harvey. They spent five days cleaning streets, gutting houses, and whatever other cleanup needed to be done in the Houston area. One day there was dedicated to being a standard tourist. Participants went downtown to museums, tried out local dining, and even attended a rodeo.
Ben says that this experience is one of the best that he has ever had, and it was what inspired him to run for vice president of Alternative Spring Break. It helped him build very close friendships with people he would never have met otherwise while helping many people who have been through a terrible situation. After being part of this experience last year, he wanted to help lead it this year.
The people who are participating in Alternative Spring Break this year are going to go to Puerto Rico to help with the aftermath of Hurricane Maria. They will be helping build houses for the victims of the hurricane. This trip is particularly exciting, as it is the first international trip Alternative Spring Break will be making. There is another potential trip this year to either North Carolina or Florida to help with the hurricane relief efforts in those states. Any students who are interested should contact the volunteer center as soon as they can.
The Alternative Spring Break is a great opportunity for students to do something useful and help others during Spring Break. UIS has done it for many years, and it continues to help students grow as people and help victims of tragedies across America. Anyone who is interested in either getting a t-shirt or participating in Alternative Spring Break should contact the volunteer center at [email protected].