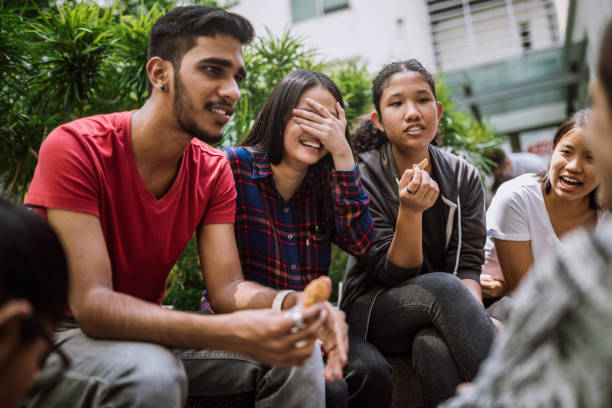 Accessibility of Food for International Students with Diet Restrictions
The busy season has begun. As the school year kicks off and students juggle class time with homework, jobs, sports and social life, little time is left to consider or even prepare meals. Luckily for most, there are many options. With just a click or a call, takeaway is wherever it's needed. Even more conveniently, dining services in the Student Union are right on campus with an enticing array of meal options to choose from. The Student Union Food Studio offers many delicious options for breakfast, lunch and dinner. If bakery treats and caffeine are what you're craving, Starbucks is located just above the Student Union Food Studio. These places often become a lifeline for many students trying to navigate their way around and manage a new school, new city, new state, or even a new country. While these choices may seem abundant and convenient, sadly, for some, the lack of availability of foods that meet dietary restrictions is a daily struggle.
The 10 most common dietary restrictions include lactose intolerance, gluten intolerance, vegetarianism, veganism, kosher, keto, diabetes, dairy-free, low carb and food allergies. The Student Union Food Studio addresses some of these restrictions, though options are very limited – but it fails to address one of these important restrictions: kosher food. Kosher diets have strict guidelines that direct everything from what to eat to how to prepare food. Students with a kosher dietary restriction tend to be international students. Because of this, finding foods that fit their needs can become especially tedious.
International students are not just inconvenienced by the difficult task of finding something to eat on campus, they are also plagued with the task of finding foods that fit their needs in Springfield. One Muslim student, Sameer Mohammed Abdul, said "We Muslims only eat Zabhiha halal or kosher foods. And in the Springfield area there are only a single digit number of restaurants that provide these things. The university does not offer these options to us, but the Illinois Institute of Technology, in Chicago, does provide Zabhiha halal foods." He further goes on to explain that the three main restaurant options for Muslim students are "Flavor of India, Gateway to India, and Pita-Or-Bowl."
University of Illinois Springfield hosts a large number of international students every year. In fact, 15.4% of students make up the international student body. These students are often leaving everything and everyone they know to travel overseas to a foreign land filled with so much unfamiliarity and loneliness. They are forced to adjust to a new language, new land and new cultures – but having to adjust to new foods could possibly cause health issues. It is important they have foods required to fit their dietary needs. We reached out to Director of University Food Services, Geoffrey Evans, for additional information but did not receive a response before press time.