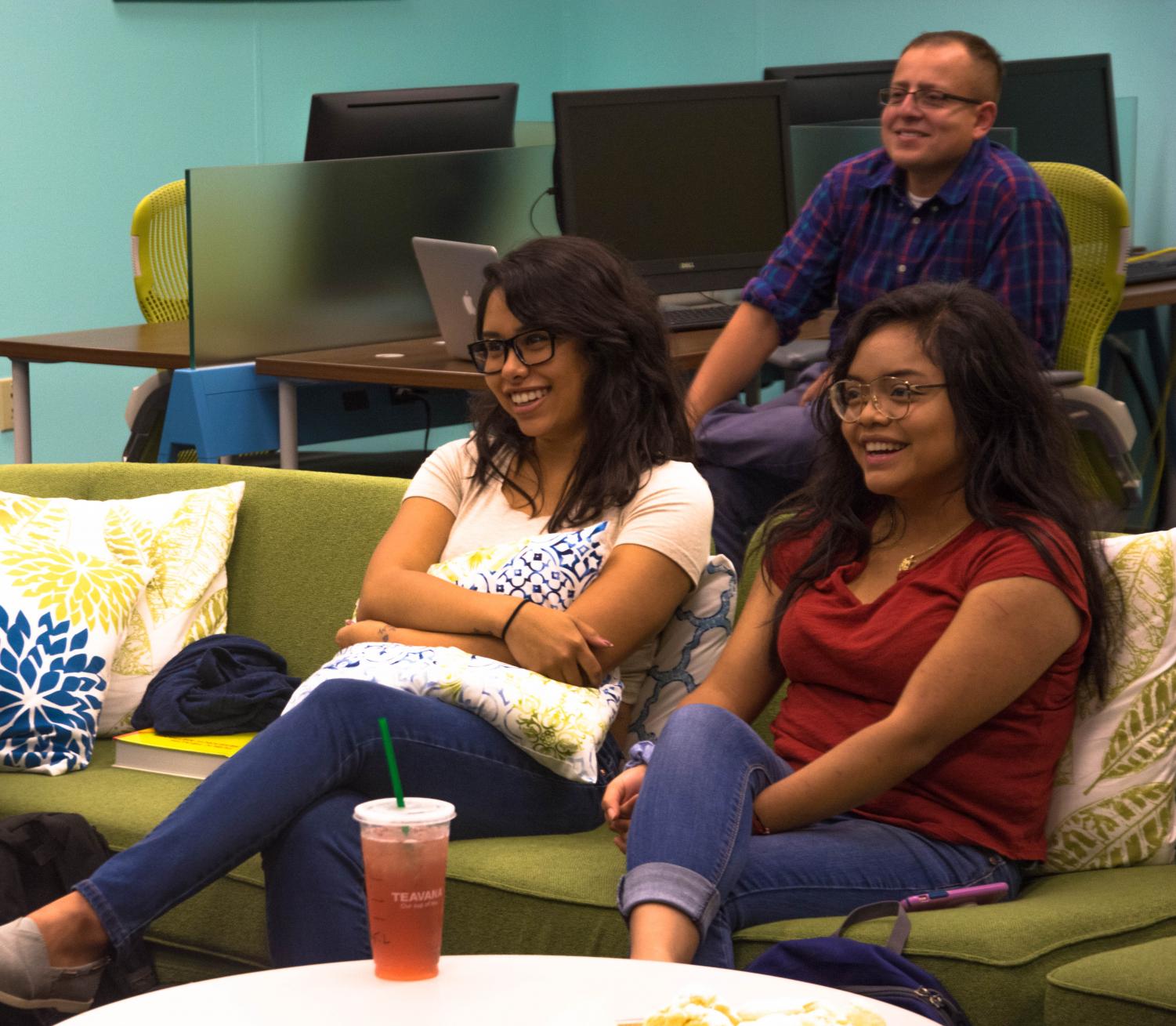 The Diversity Center Hosts 'Pan y Café' Discussion Event
The Diversity Center hosted Pan y Café Discussion: Colorism and Mixed Latinos on Friday, Sept, 21. Part of Hispanic Heritage Month, this event consisted of a discussion being led in the Diversity Center on colorism and the problems that Latinos in America face.
Along with the discussion came a lot of bread with powdered sugar on top and coffee on the side, as the name of the event indicates. Colorism is prejudice based on skin tone.
This differs from racism, as racism is the belief that each race has attributes that are intrinsic to that race. Meanwhile, colorism is discrimination based on skin tone and can even happen between people of the same race.
This distinction was important as some students told stories of times they were discriminated against by people of their own race based on how light or dark their skin was.
September is Hispanic Heritage Month, and it is a time to celebrate the heritage and culture of the Latin community while concurrently addressing the issues faced by members of the Latino community.
The University has many events dedicated to these two separate goals that are open to the campus as a whole throughout the month. Many Hispanic and Latino organizations such as OLAS, the sorority Gamma Phi Omega, and the fraternity Sigma Lambda Beta partner with campus departments to put on these events that celebrate Hispanic heritage and educate people of the many problems people of Hispanic descent face in America.
Pan y Café was just a small part of Hispanic Heritage Month on the campus of the University of Illinois Springfield.
Other events include various cookouts, discussions, volunteer events, and game nights. The schedule of events extends into October. A full list of events can be seen on the university's website on the page for the Office of Advancement.