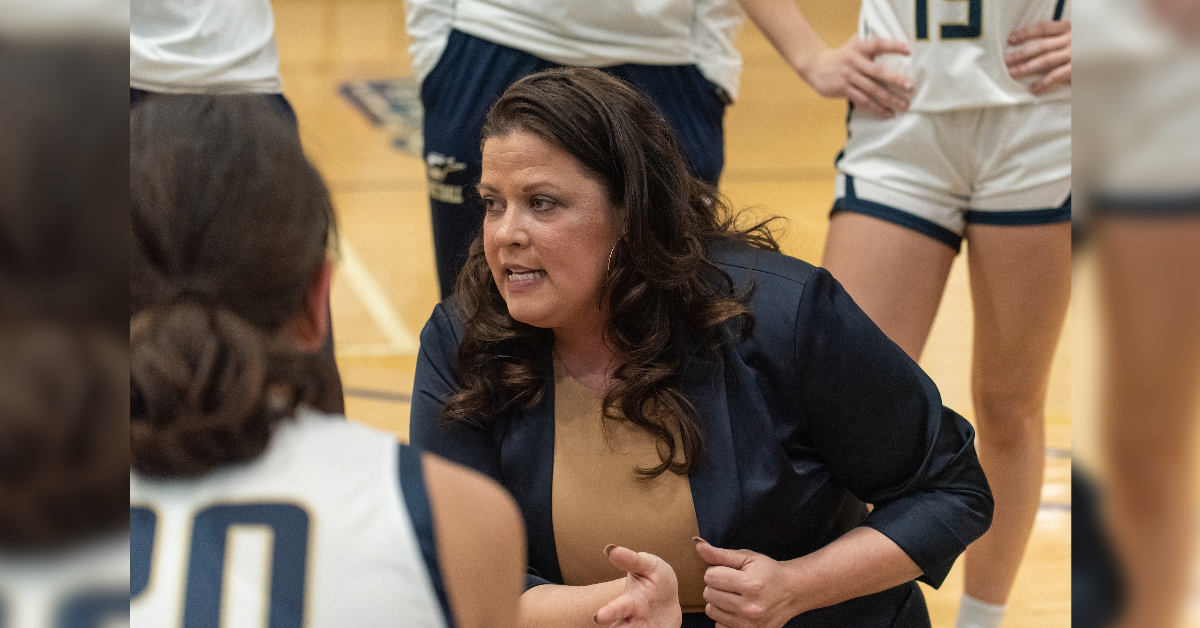 After a Tough First Season, UIS Women's Basketball Coach Hopes to Rebound This Year
In Summer Quesenberry's first season as the women's basketball coach at the University of Illinois Springfield, her team only won four games but fell short by 10 points or less several times. In spite of the disappointing season, she believes that next year will yield great results.
Quesenberry finished handpicking her team for next season and believes they will bring the positive results she is predicting. The roster for the year ahead is diverse and talented. She said the team is getting along well, which is something that Quesenberry believes is vital to having a good basketball team.
"Building the foundation" is something that she is really looking forward to, she said. To assemble her team, she had to do a lot of recruitment. This has been the main focus of her time and includes talking with UIS' administration and staff to see what the university can provide these students.
This is different from last year because she had inherited her team from the previous coach. The roster last year also had nobody from the Springfield area. Quesenberry is trying to change that, and said she is working to improve recruitment efforts in Springfield because it is a good city for basketball. She has searched for capable players elsewhere as well, stating that she will take good players no matter where they are from.
Part of successful recruitment means having great facilities. Quesenberry said the courts, gym, and equipment at UIS are all in great shape. She also praised the location of the campus since it is close to several cities that have basketball players she wants. The administration and university staff have also been very supportive and kind to her and her team.
Considering this, Quesenberry is confident in her ability to improve on last season's 4-16 record, which left the Prairie Stars in 12th place in the 13-team Great Lakes Valley Conference standings. She hopes not only that her team can win more games, but also that she can help improve the trajectory of her players' lives through basketball, like hers was.
From humble beginnings in poverty, Quesenberry was, in her own words, "painfully shy, and scared to death of everything," until she started playing basketball in third grade. After much encouragement from her coaches, she gained confidence in herself.
"I decided that basketball became my why, because I wanted to impact others' lives in the way that mine was," she said.
The UIS women's basketball team begins its season in late fall.
Lane Smith, a soon-to-be junior at Athens High School, wrote this article as part of the UIS Summer Journalism Camp for high school students being held July 17-21.