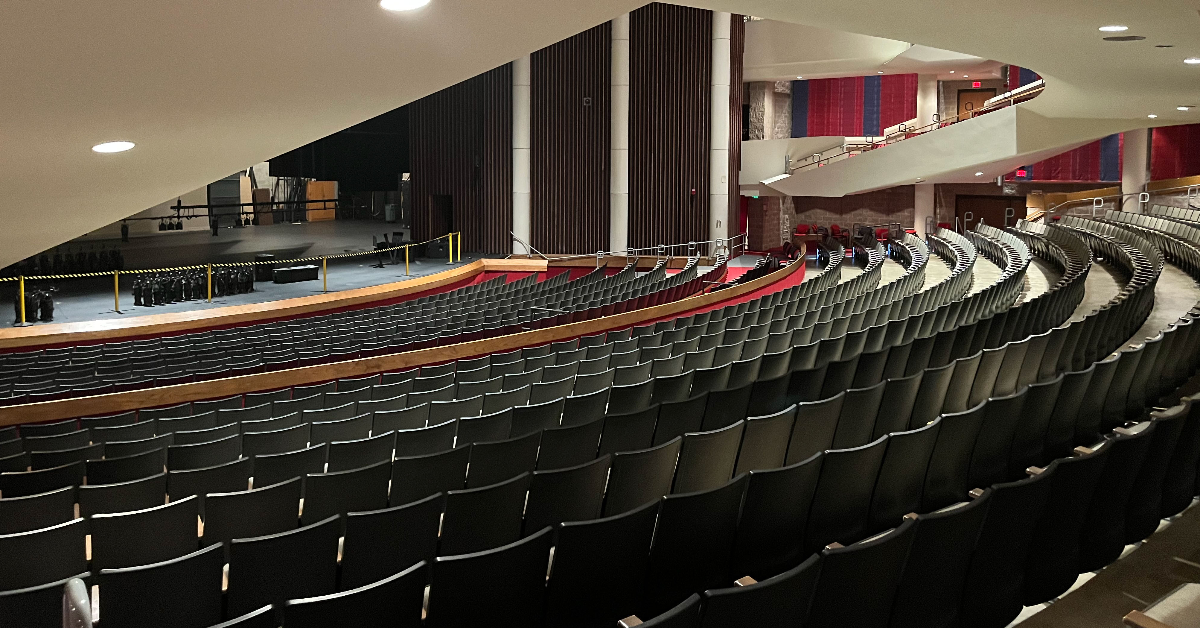 A Springfield Performance Center Will Soon See Millions of Dollars in Renovation
A $50 million blueprint for renovations has been approved for the Sangamon Auditorium at the University of Illinois Springfield (UIS). Though not all of this will be completed this season, many small changes will be made.
Bryan Rives is the director of Performing Arts Services at the Sangamon Auditorium. He finished a blueprint with an architectural firm last year for renovations. For now, minor upgrades will be made to the auditorium, including renovations on the first floor. This includes storage spaces that will be turned into new usher rooms, dressing rooms, and various work rooms. Other improvements include new light fixtures and the addition of permanent equipment for their donor lounge.
The expansion of the Performing Arts Center will be a lengthy process. Rives said, "It's not going to happen in its entirety, but it's giving us the blueprint of where to go forward in the future."
In the meantime, many aspects of the auditorium will remain the same. Some technology in the theater is already very advanced and doesn't need improvement. For example, the orchestra pit has the ability to be raised and lowered using a spiral lift system. There are also regular maintenance checks on stage lighting.
The Sangamon Auditorium will also host shows, as normal, even as renovations take place. Broadway tours, comedy acts, and game shows are all on the schedule for this fall and spring. According to ticket sales, Springfield crowds have responded well to comedians and musicals.
Mature audiences can look forward to seeing comedian Rodney Carrington on September 29, while those under age 17 can look forward to stand-up comedy from Sal Vulcano, the man who created "Impractical Jokers." For people who like musicals, this season's lineup features uplifting, classic, and comical touring Broadway productions, including Come From Away, Chicago, Mean Girls, and Jesus Christ Superstar. The iconic game show "Wheel of Fortune" is also coming to the Sangamon stage in October of this year.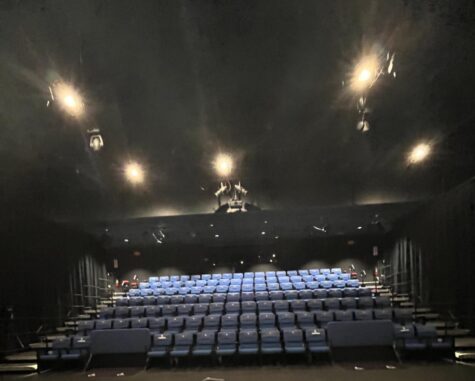 Rives also said he was working on bringing in new productions that would attract even more diverse audiences. On the lowest floor of the building, there is a small black box theater that seats 124 people. A black box theater is a simple but very adaptable space in which the seats can be arranged for different perspectives and views of the stage. "Sensory-friendly performances are also held here when we're trying to serve the needs of people who are neurodivergent," said Rives. The ability to broadcast for live streams is a perk to this smaller theater.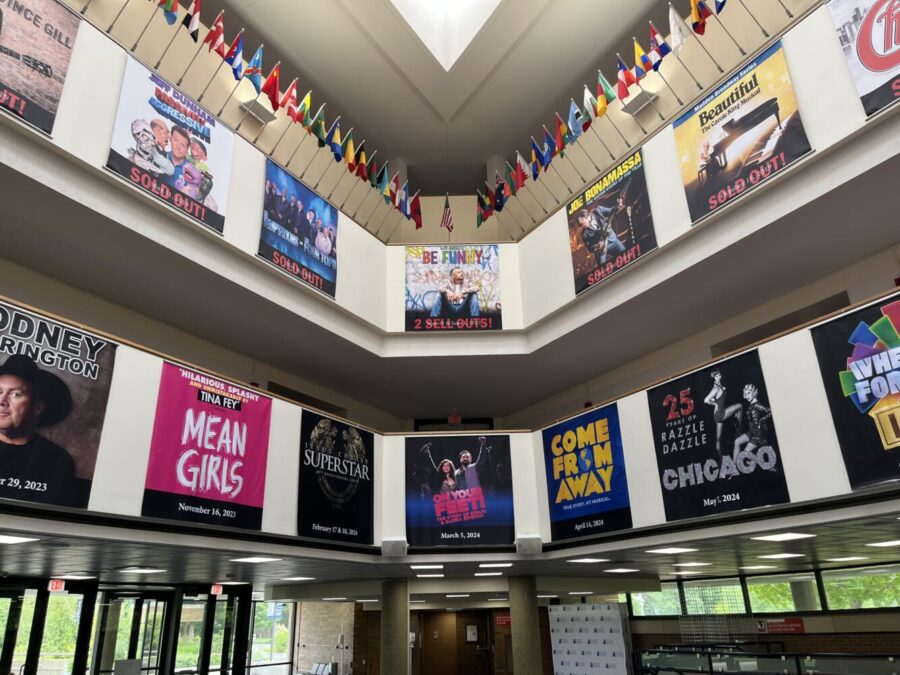 Rives hasn't seen a decline in attendance at live performances. "My favorite part is standing in the back, really enjoying what's happening on stage, knowing that I had a big part in bringing everybody together."
Tickets and further information about upcoming events are listed on the UIS Performing Arts Center website.
Tarkan Barutçu, a soon-to-be sophomore at Rochester High School, wrote this article as part of the UIS Summer Journalism Camp for high school students being held July 17-21.